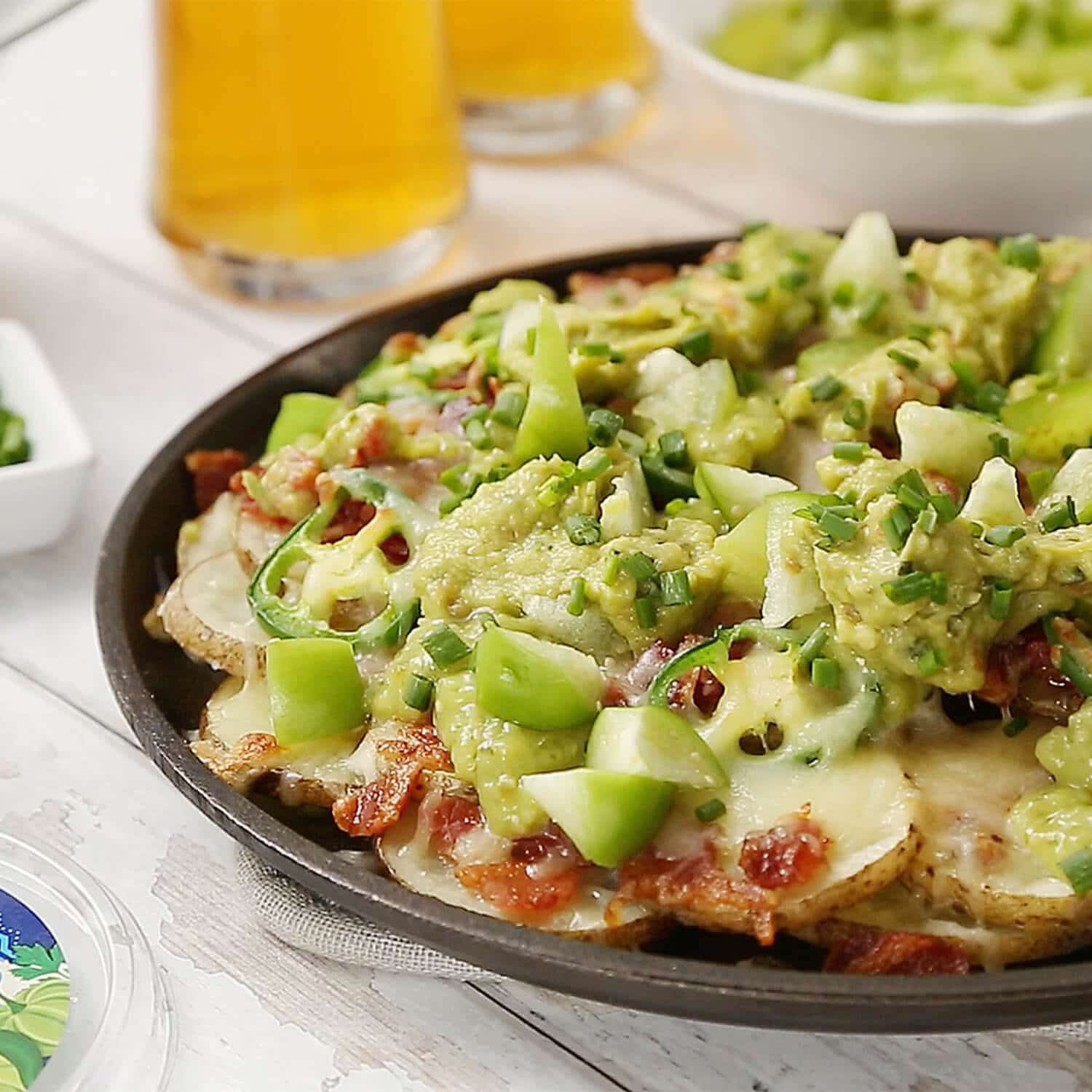 Loaded Irish Nachos
Servings: 4-6
Prep Time: 15 minutes
Cook Time: 35 minutes
Ingredients:
2 lbs russet potatoes, washed and sliced ¼ inch thick
8 oz Monterey jack cheese
1 jalapeno, sliced
6 slices bacon, cooked and chopped
4 tomatillos, chopped
Chives, chopped
Salt
Directions:
Preheat oven to 425°. Line a baking pan with parchment paper or lightly sprayed foil.
Arrange potato slices on pan in a single layer. Roast for 15 minutes.
Remove from oven. Arrange in a pile on an oven-safe serving dish. Sprinkle on cheese, bacon and jalapenos. Return to oven for 20 minutes or until cheese is golden brown.
Top with tomatillos, chives, avocado salsa and chunky guacamole.
Serve warm.