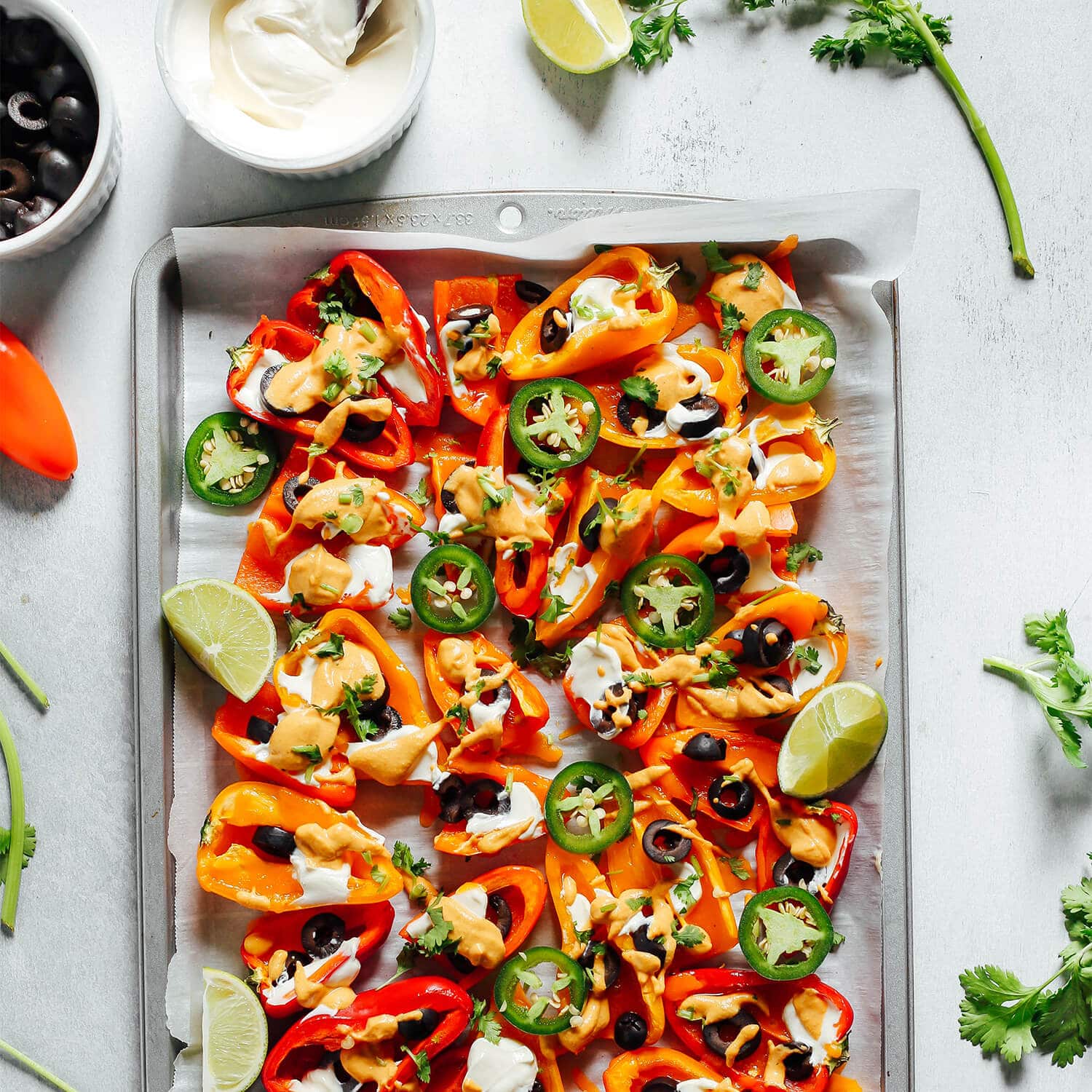 Mini Bell Pepper Nachos
Ingredients:
Mini bell peppers
Plant based cheese (or any cheese that you like!)
Plant based or regular sour cream
Black olives
Cilantro 
Lime
Optional: plant based or regular meat of your choice
Directions:
Preheat oven to 475.
Line baking sheet with parchment paper. 
Spread out bell peppers evenly and cover with shredded cheese. Bake for 10 minutes. 
Drizzle queso dip and top with black olives, cilantro, lime, sour cream. Enjoy!