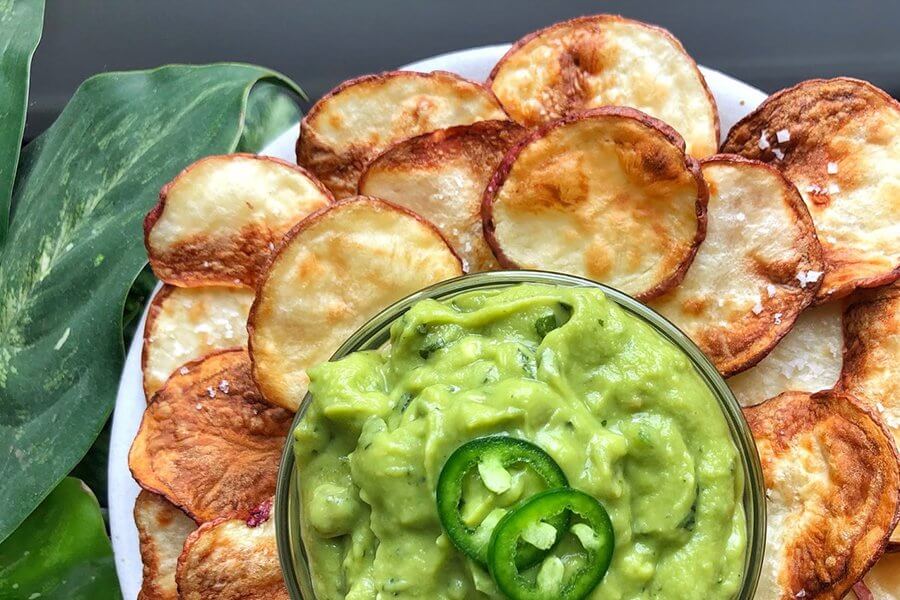 Happy National Guacamole Day!
September 16th is the day to rock out with your guac out! Whether it's breakfast, lunch, dinner, or maybe a snack in-between, our delicious variety of guacamole dips is truly all you've avo wanted.
Here are a few meal ideas to help inspire you to take full advantage of this glorious day!
SPICY GUAC + HOMEMADE AIR FRIED CHIPS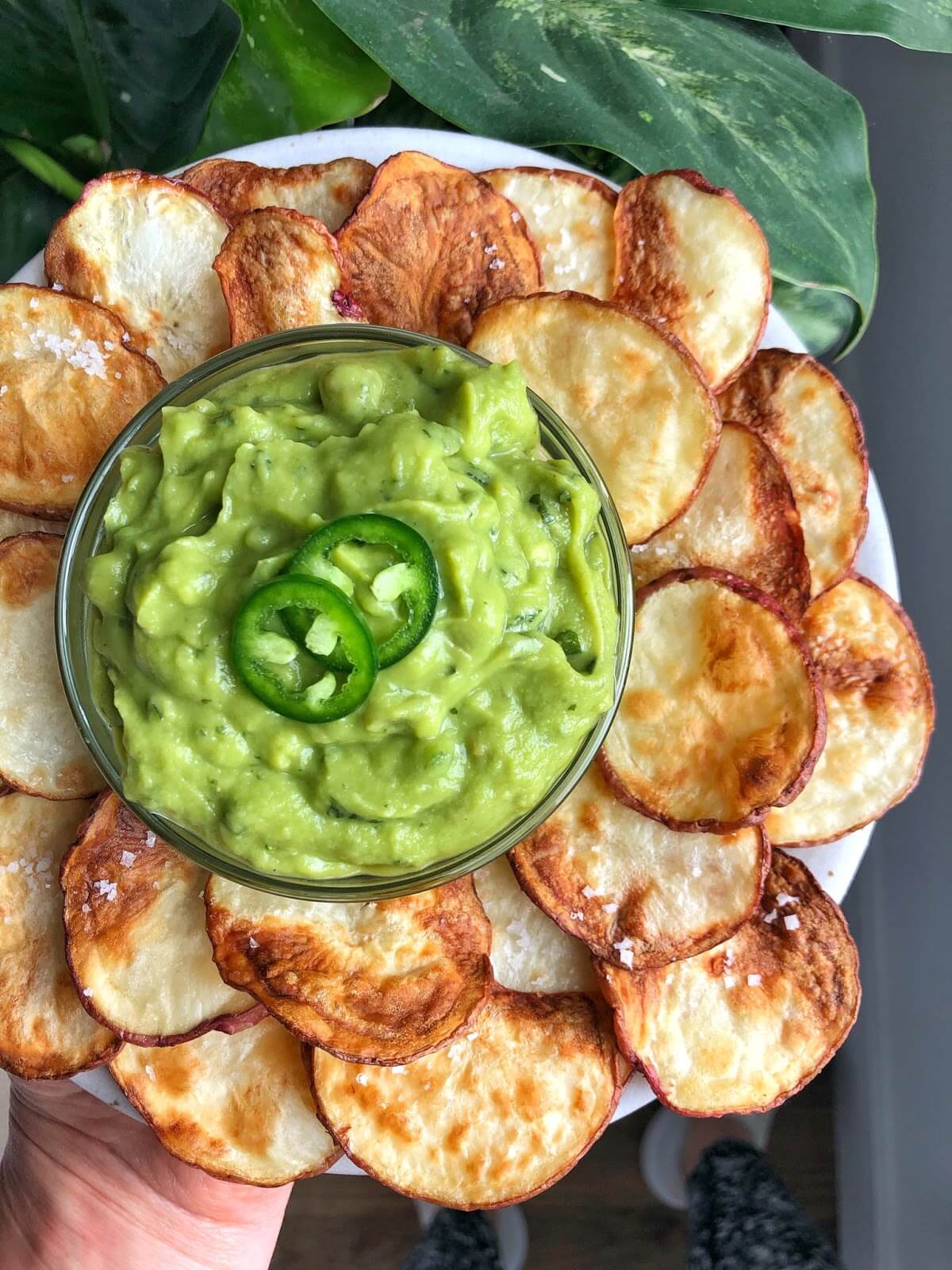 Because when it's National Guacamole Day, you celebrate with homemade air fried potato chips and Good Foods Spicy Guacamole. I sure as heck wasn't going to miss out on this holiday so I ran to the store and grabbed some ingredients to make this delicious chip + dip duo. Good Foods Spicy Guacamole is made from fresh avocados, jalapeno, serrano peppers, cilantro, lime + lemon juice, garlic, and salt + pepper. Yep, that means only the best ingredients and none of that added bad stuff. 
Instructions:
For the potatoes, slice really thinly (or use a mandoline) and toss with avocado oil and salt. Place in preheated air fryer and fry for 20 minutes at 300. Take them out and shake. Then place back in air fryer for 10 minutes at 400 or until lightly browned and crispy. Dip into our delicious guacamole and enjoy!
TOSTADAS WITH GOOD FOODS GUACAMOLE 
Who's ready to enjoy some Good Foods Southwest Guacamole on Tostadas this National Guacamole Day? 
Ingredients:
5-6 small 6" flour tortillas -2 tbsp of Good Foods Southwest Guacamole per taco
A h

andful of chopped spinach per tortilla

A d

rizzle of vegan sour cream

A s

prinkle of vegan cheese
Directions:
Preheat oven to 375 degrees and line large baking sheet with parchment paper. Take your flour tortillas and brush both sides lightly with avocado oil. Bake for 15 minutes or until golden brown.

Take out of oven and when cool enough to handle spread on Good Foods Southwest Guacamole,

followed by chopped spinach, sour cream, and vegan cheese. Sprinkle with salt and pepper if desired. Enjoy!
All Good Foods Guacamole varieties contain no chemicals, preservatives, or artificial ingredients. Plus, Good Foods is working on becoming a zero waste landfill facility by turning its avocado skins and pits into compost! 
How are you celebrating National Guacamole Day?