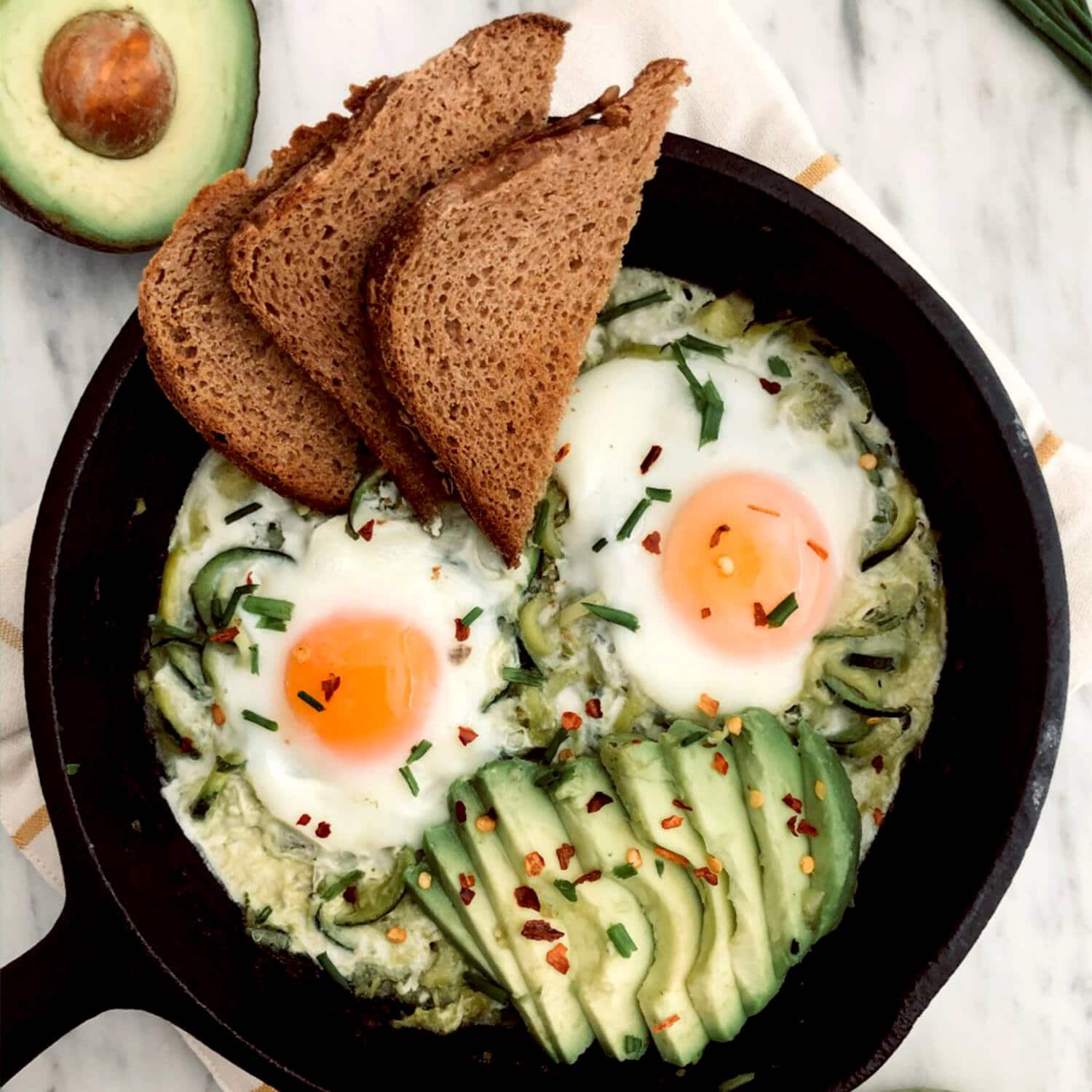 The Breakfast of Champions in 2020
New Years is an opportunity to start fresh. Whether it's setting new goals or recommitting to old ones, we wish you all the best on your journey.
Here at Good Foods, we're determined to inspire a lifestyle of healthy choices. From the products we make to the heart behind our company, we find true joy in inspiring you to make Good choices this year.
Let's start the morning and, well, the year off right with this delicious, low carbohydrate, and easy creation. Shakshouka is a dish of eggs poached traditionally in a red tomato sauce. But, just to keep you on your toes this new year, we're using green tomatillos (green tomatoes) instead of red tomatoes and adding some healthy zoodles!
Green Zucchini Noodle Shakshuka

Ingredients:
1 tsp avocado oil
1 zucchini, spiralized
1/2 cup of Good Foods Avocado Salsa
2 eggs
Optional: chives, toasted bread, avocado
Instructions:
Heat a cast iron skillet on medium-low heat with avocado oil, then add the spiralized zucchini.
Saute for 2 minutes until tender.
Add the avocado salsa to the skillet and stir to combine evenly.
Create two small wells with a spatula, crack the eggs into these wells.
Cover and cook on low for 3-5 min or until the whites are no longer runny.
Remove from heat and top with sliced chives, serve with avocado slices and toast.
We look forward to another great year of Good food, Good friends, and Good community. We wish you all the best in 2020!