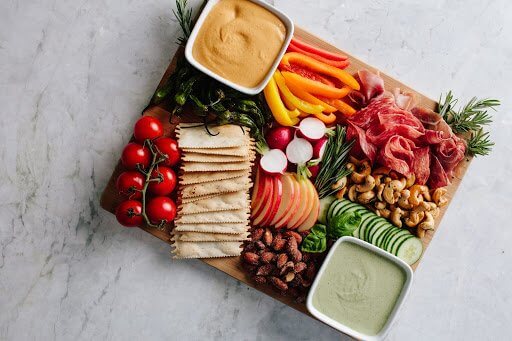 New Year's Eve Entertaining
News Year's Eve is a great opportunity to stay at home and welcome in the New Year with family and friends! Our Good Foods dips makes entertaining easy and delicious! Their versatility allows you to recreate any meal or snack you'd find at a restaurant, not to mention way tastier!
Toast the new year with one of our family favorite recipes to help keep you full:
Charcuterie Board

Ingredients:
1-2 varieties of your favorite crackers and nuts
3-5 of your favorite vegetables – choosing different colors makes the board more vibrant!
1-3 of your favorite meats
1-2 of your favorite fruits
Good Foods Queso Style Dip & Cilantro Dip
Rosemary for garnish (Basil is a great additional garnish)
Instructions:
Dice all vegetables, fruits and meats.
Cook any board components before assembly. For this board, we used blistered shishito peppers that were pan fried to pair with the queso. Additionally we roasted cashews with some olive oil, rosemary and salt as another component.
Place the Queso Style Dip & Cilantro Dip into small bowls and place on to the board.
Arrange the different crackers, nuts, vegetables, meats and fruits on the board around the dips. Enjoy!
Buffalo Shrimp Appetizer Tray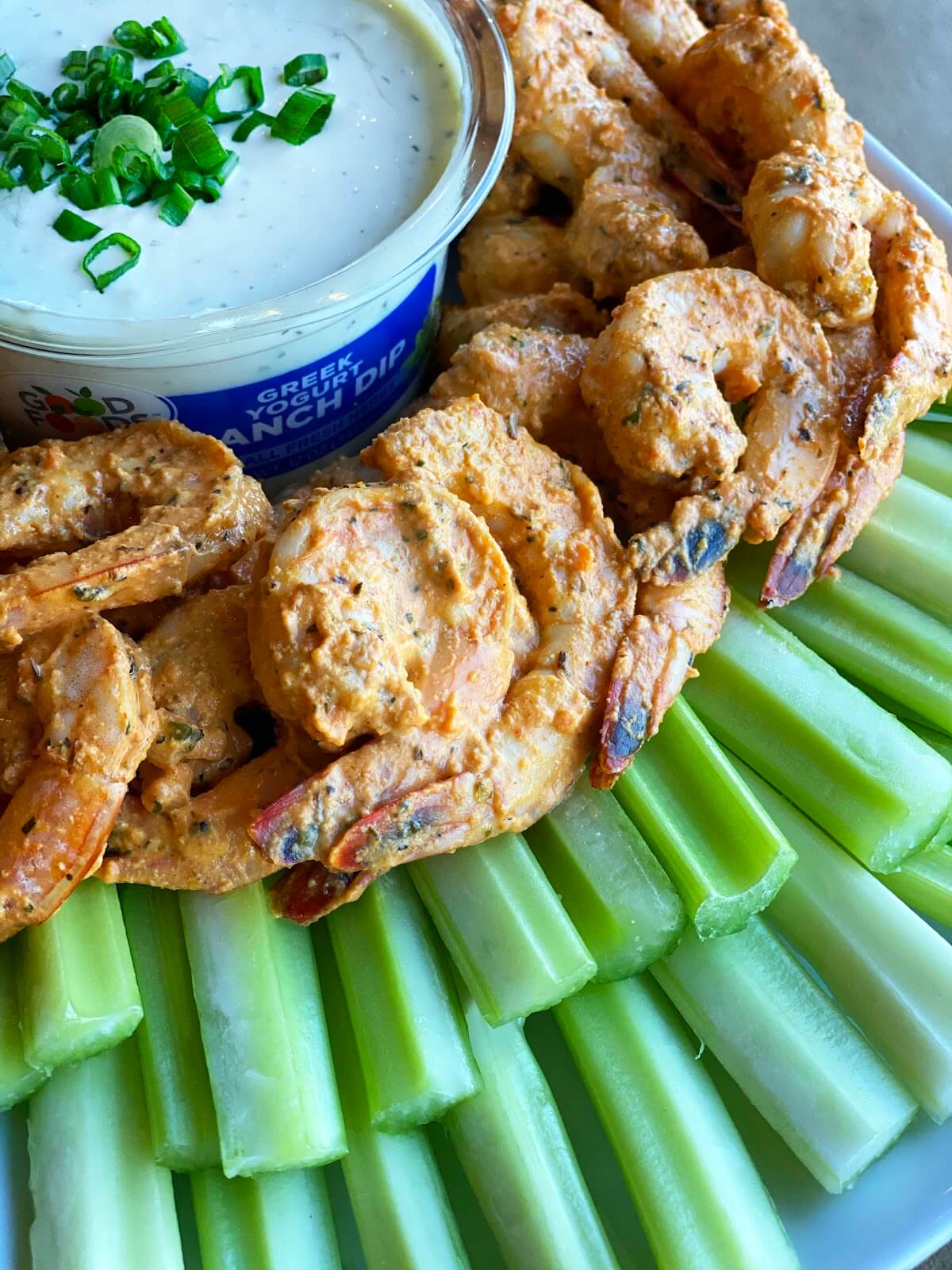 Ingredients:
Instructions:
Preheat oven to 350 degrees
Rinse shrimp, pat dry, then line shrimp in a single layer on a sheet pan.
Drizzle shrimp with olive oil to evenly coat each shrimp. Sprinkle shrimp with salt, pepper, and seasoning.
Cook shrimp 8 – 10 minutes until the shrimp are pink and cooked through. Cooking times may vary depending on oven strength.
Remove from sheet pan and place immediately into a mixing bowl so they don't continue to cook.
Take a spoonful of Good Foods Buffalo Style Dip and cover shrimp until the meat is well coated.
Arrange shrimp on a platter, serve with carrots, celery and Good Foods Greek Yogurt Ranch Dip to dip shrimp and veggies in!