Purely Delicious Party Platters
Football season is upon us. Cue the mascots, favorite fight songs, painted faces, and of course, the party hosting. Yet, no party is ever complete without a plethora of fresh and delicious appetizers to keep your crowd entertained.
Kick off your party with these unique and healthful creations!
KOHLRABI + ZUCCHINI PLATTER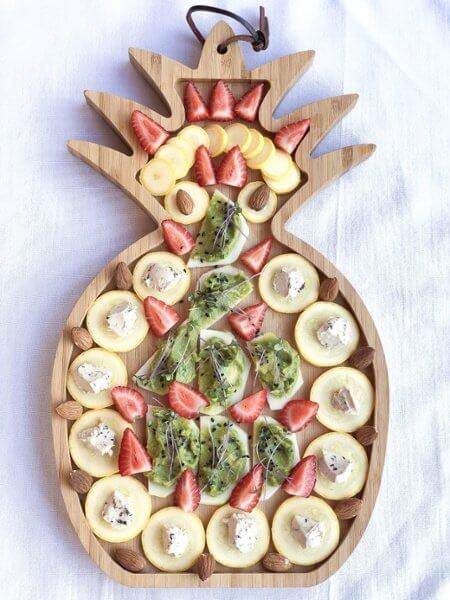 Need a quick and simple platter that's sure to get the party started? This divine creation consists of strawberries, raw almonds, golden zucchini with herbed cashew cheese, and sliced kohlrabi topped with Good Foods Avocado Mash.
Ingredients:
1/2 cup almonds
1 golden zucchini
1/2 cup herbed cashew cheese
1 medium kohlrabi
2 mini packs of Good Foods Avocado Mash
1 tsp black sesame seeds
Sprouts
Directions:
Quarter strawberries.
Slice zucchini and top with cashew cheese or spread of your choice.
Peel and slice kohlrabi
Top with Good Foods Avocado Mash, mix with a little sea salt, cracked black pepper, and lemon juice.
Arrange on the platter. Enjoy!


EAT THE RAINBOW PLATTER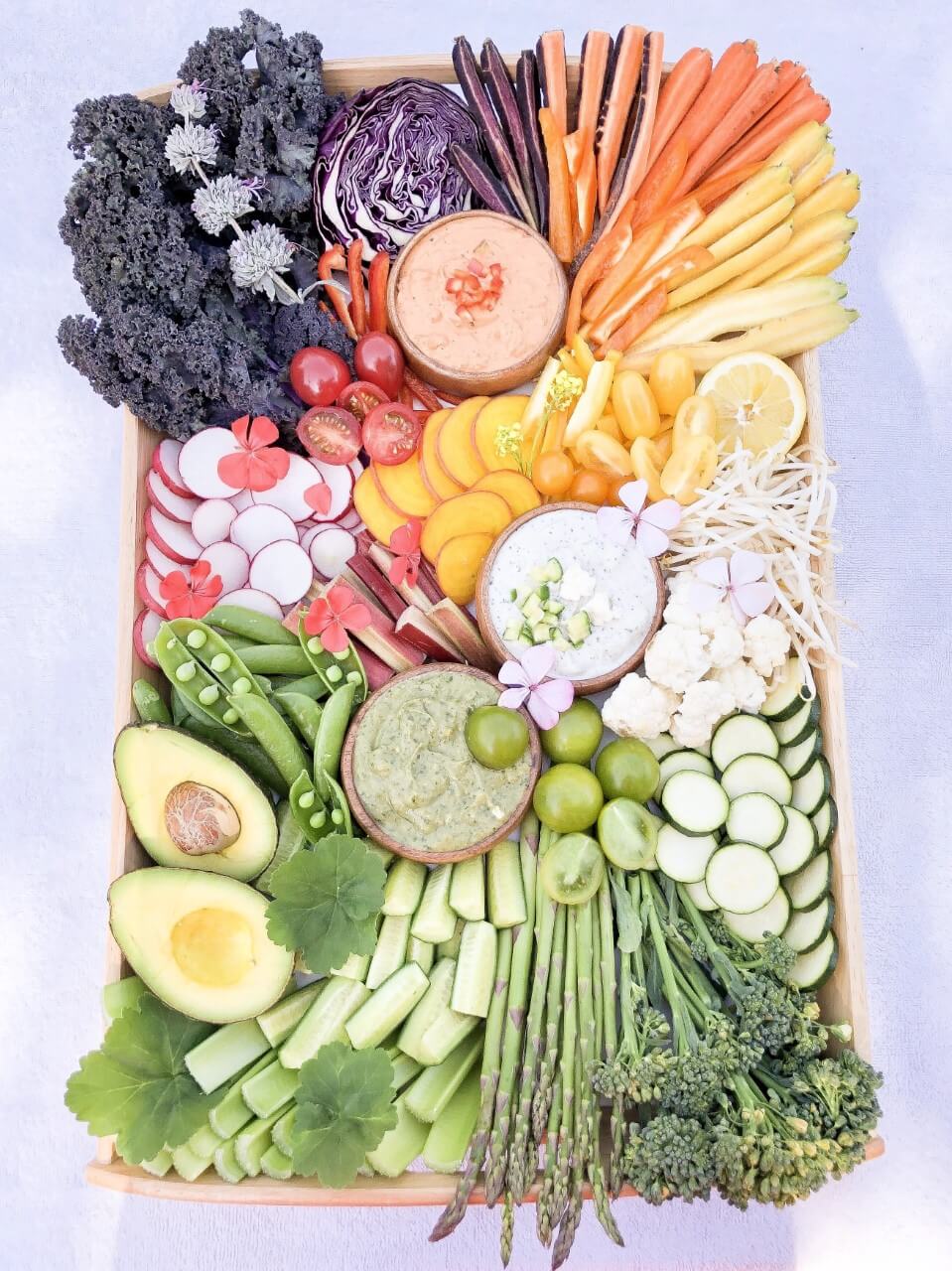 This Good time party platter is full of fresh, healthy produce. Why settle for overly processed foods when you can treat your guests to delicious veggies and plant-based dips, like Good Foods Avocado Pesto Dip and Good Foods Buffalo Style Dip?
Ingredients:
Chopped p

urple kale, c

abbage, c

arrots (multiple color varieties), r

adishes, t

omatoes (multiple color varieties), s

weet potato, s

now peas, a

vocado, z

ucchini, a

sparagus, b

roccoli, c

elery, c

auliflower, and r

hubarb
WATERMELON POKE PLATTER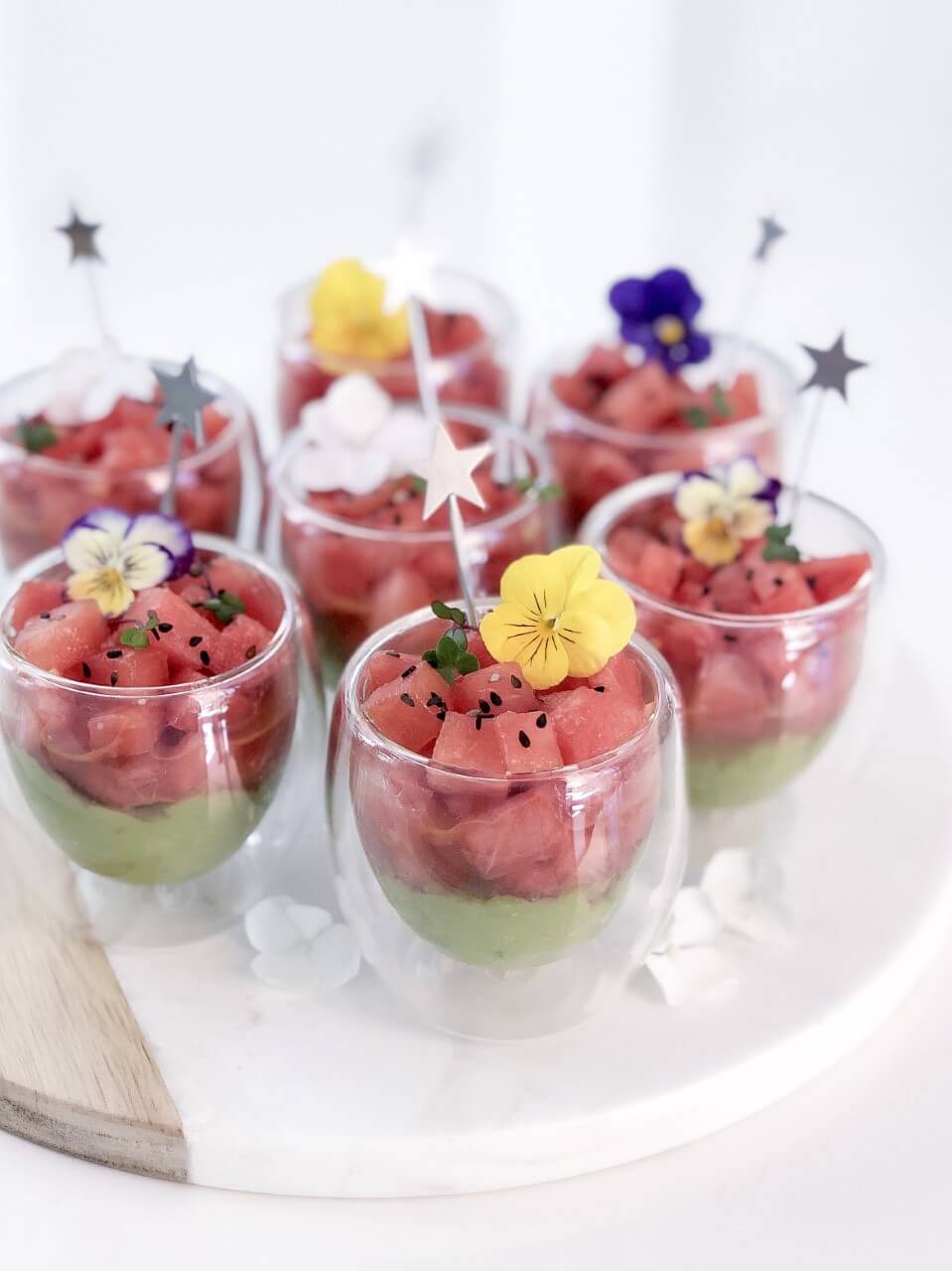 Our game winning appetizer, Watermelon Poke with Good Foods Avocado Mash, is a unique and refreshing party pleaser. 
Ingredients:
1 inch ginger, peeled and grated
2 tbsp rice vinegar
2 tbsp toasted sesame oil
1 tbsp maple syrup
1 tbsp liquid aminos or soy sauce
1/2 tsp cayenne
1/3 tsp sea salt
1 lemon juiced
4 cups watermelon cubed
4 pack – Good Foods Avocado Mash
Topped with: sprouts, edible flowers, and black sesame seeds
Directions:
Make the sauce by blending ginger, vinegar, sesame oil, maple syrup, soy sauce, cayenne, sea salt, and lemon together.
Dice the watermelon into small cubes. Transfer to a bowl. Pour the sauce over the top of the watermelon and gently toss. Refrigerate for a few hours.
Serve in small cups starting with 1 tbsp of avocado mash and adding 2 tbsp of watermelon poke. Top with sprouts, flowers and sesame seeds.
Thank you Pure Vegan Food for sharing these delicious and healthful party recipes with us!
Questions or comments? Let us know below.