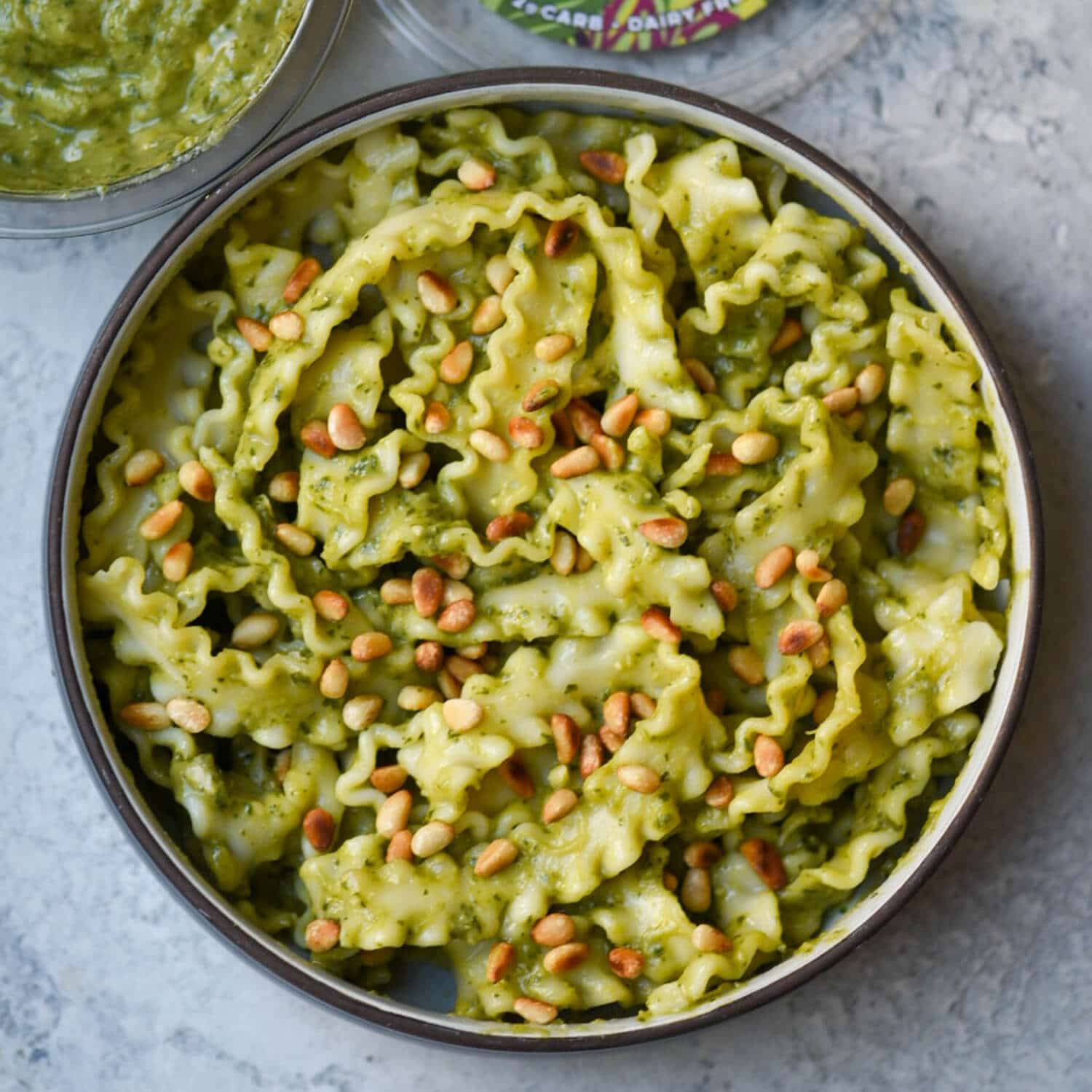 Pesto Pasta with Toasted Pine Nuts
Ever wanted pesto pasta but without all the heavy additives? This recipe from @bestofvegan and Good Foods is here to help! Good Foods Avocado Pesto Dip combines hand-scooped avocados, fresh pesto, garlic, and herbs to create this delicious dip that can go on just about anything – and it's better for you than the average pesto, so it's a win-win! This recipe is easy to assemble and incorporates Good Foods Avocado Pesto Dip to make a healthy pasta dish.
INGREDIENTS:
DIRECTIONS:
Cook pasta according to package directions.
Mix in one container of Good Foods Avocado Pesto and top with toasted pine nuts.
It's that easy!