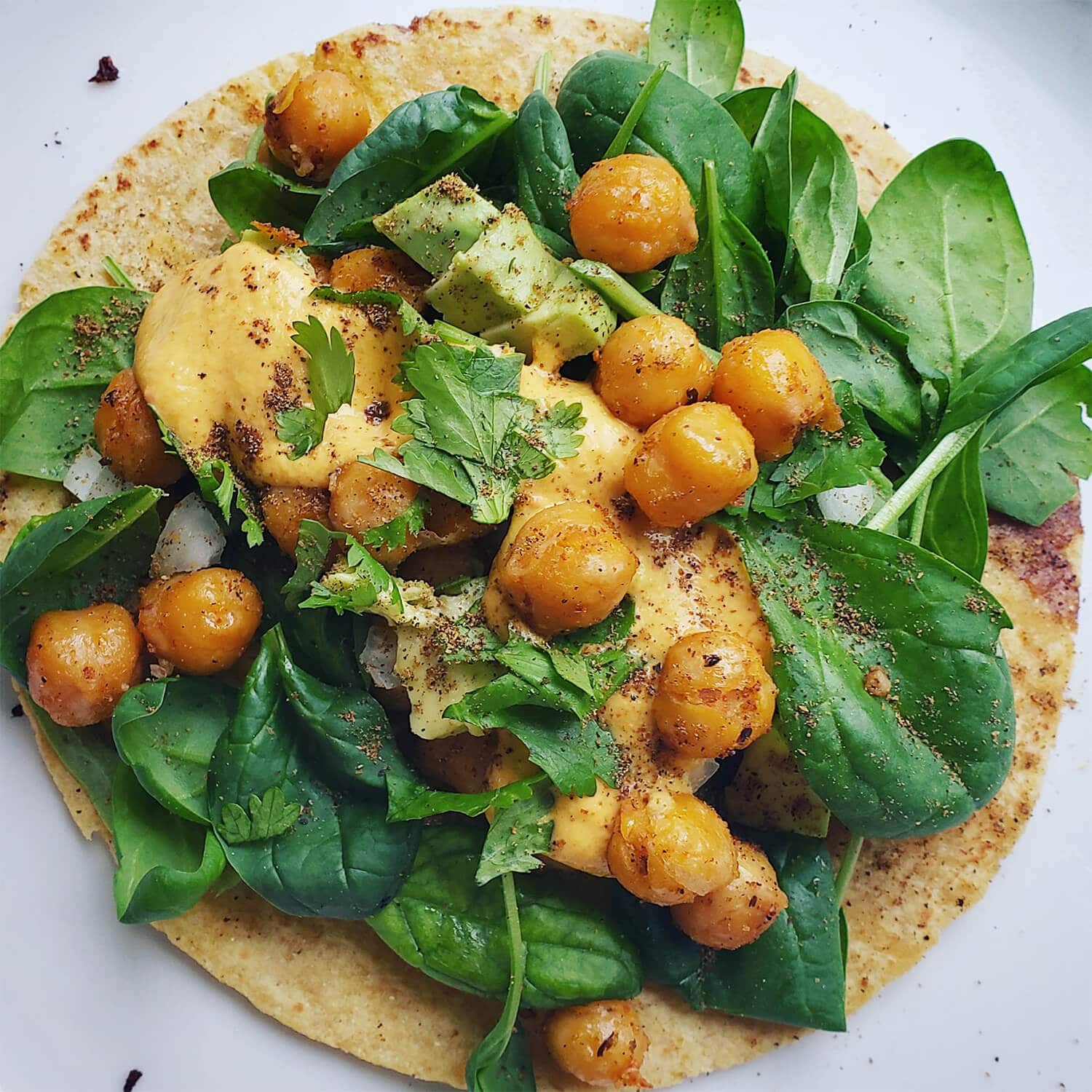 Roasted Chickpea Tacos
Our friend @queenofthedips helped us with this one! There are many variations on tacos but the one we're most interested in are the vegan ones! With unlimited opportunity to pack as much flavor and spices as possible, we decided to kick ours up a notch with Good Foods Queso Style Dip.
Makes 6 Tacos
INGREDIENTS:
Flour or corn tortillas
Roasted & spiced chickpeas (recipe below)
Baby spinach
Avocado
Fresh cilantro & onion
Hot sauce
Roasted & Spiced Chickpeas:
Can of chickpeas
Olive oil
Garam masala
Cayenne
Garlic powder
Directions: Combine in skillet and warm until toasted
DIRECTIONS:
Optional: heat the tortillas
Add the filling and top with Good Foods Queso
Enjoy!