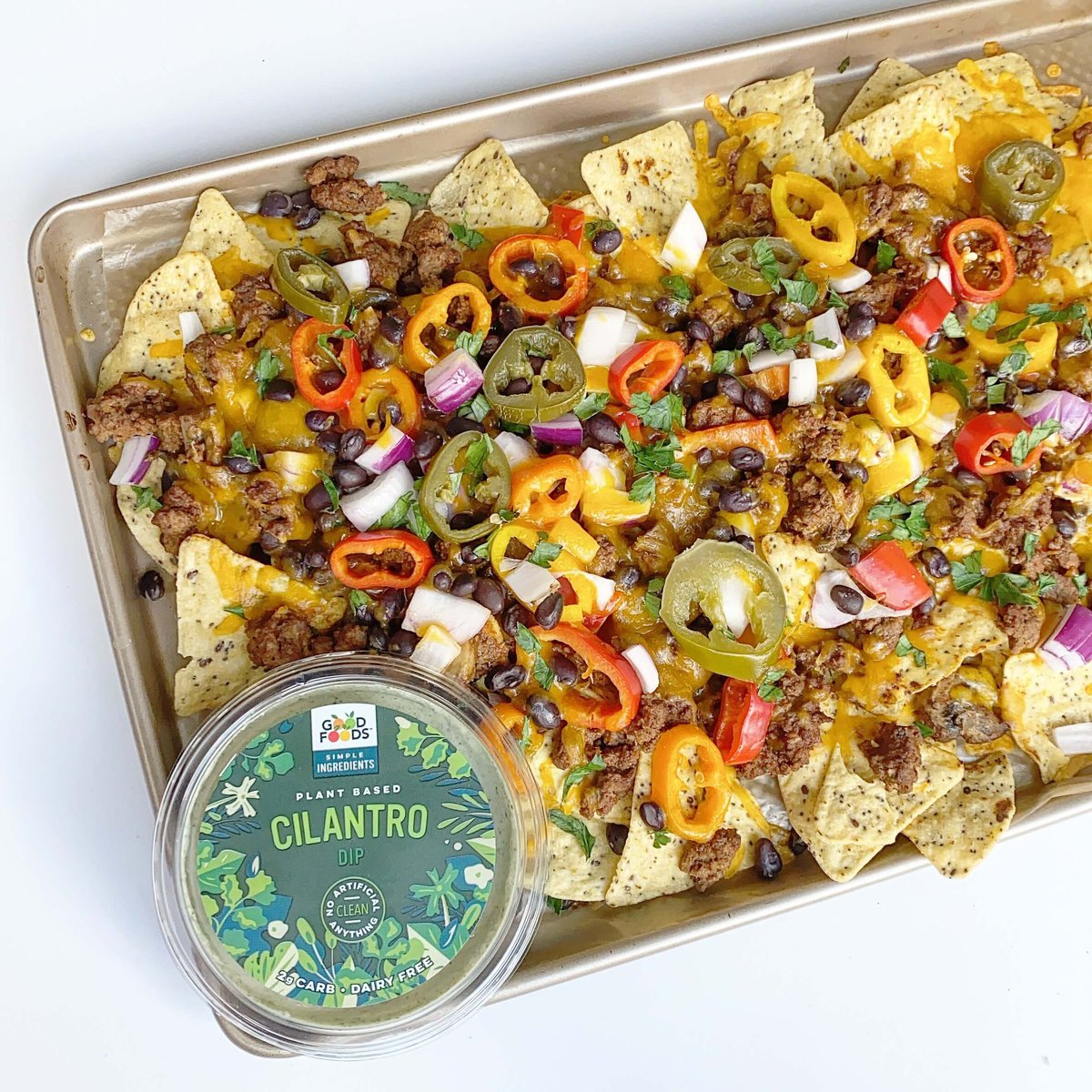 Sheet Pan Nachos
Ingredients
1 lb grass fed ground beef
1 packet taco seasoning
Bell peppers, chopped
Mushrooms, sliced
Black beans, drained and rinsed
Red onion, chopped
Jalapeño peppers
Shredded Cheddar Cheese
Fresh parsley
Tortilla Chips
Directions
Preheat oven to 400° F.
Brown ground beef. Add mushrooms when ground beef is almost done. Add taco seasoning (with 1/3 cup water) and let simmer for 2-3 additional minutes.
For the nacho layers: Add tortilla chips to baking sheet. Top with ground beef and mushrooms, black beans, bell peppers, red onion, jalapeño peppers and cheddar cheese. Sprinkle with fresh parsley.
Bake nachos for 10 minutes, or until cheese is melted. Serve with Good Foods Cilantro Dip!