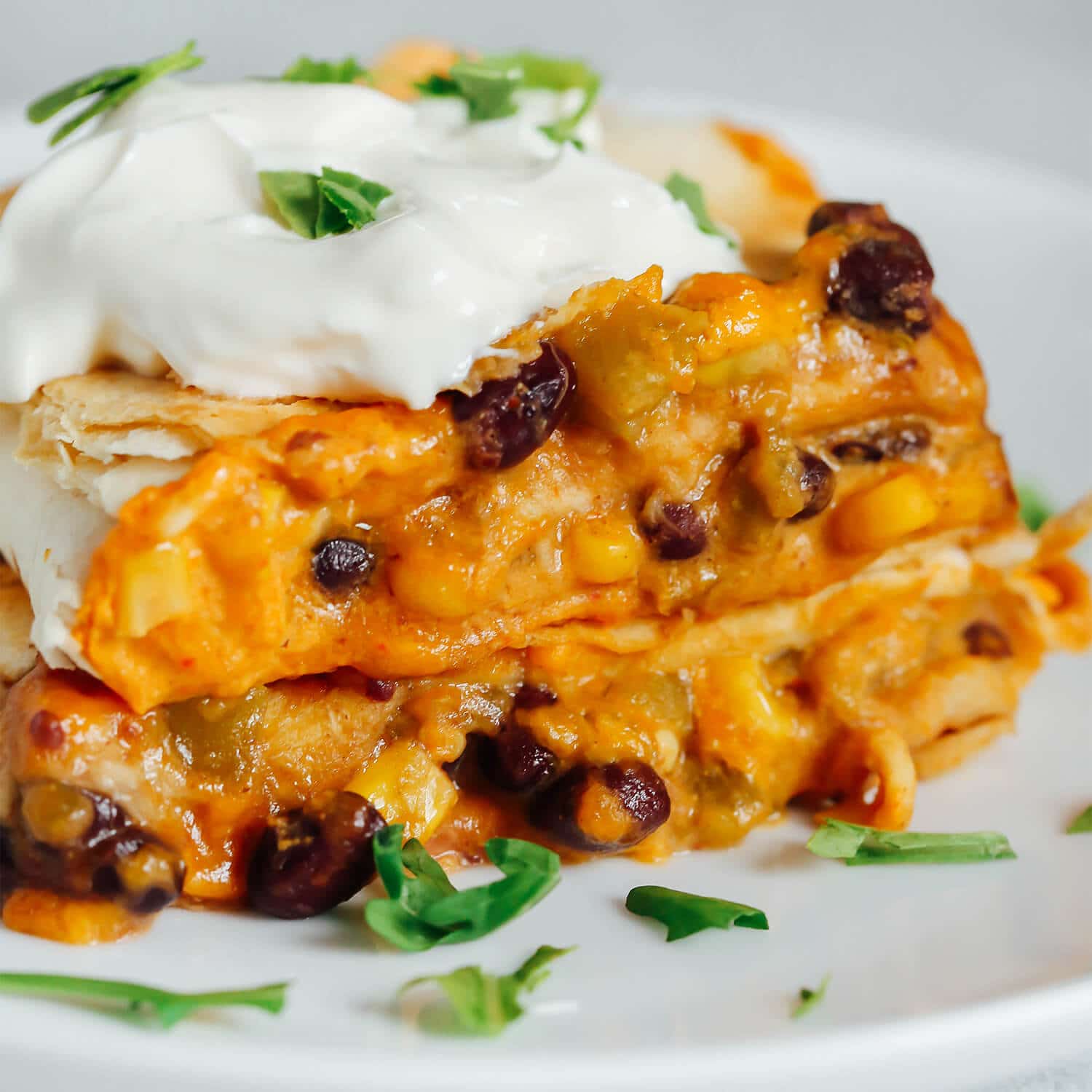 Sheet Pan Quesadillas with Queso
Ingredients:
8 – 16″ Soft Tortillas
1/2 cup black beans, drained
1/2 cup corn, drained if from a can or thawed if frozen
4oz green chiles
1/2 cup vegan or regular cheddar cheese shreds
2 Tbsp vegan or regular butter, melted
Toppings (optional): 

Sour cream
Avocados 
Cilantro 
Salsa 
Lime
Directions:
Preheat oven to 450.
Lay tortillas along the longest side of the pan, with half hanging over the pan. Repeat on the other side and lay a tortilla over both of the shortest sides of each pan.
Spread queso dip on first layer, then add black beans, corn, green chilis and cheddar cheese to top.
Fold tortillas over the mixture, making sure the entire pan is covered.
Brush melted butter on top of the tortillas. Take another sheet pan and place on top, lightly press down. 
Bake for 20 minutes. 
Cut into slices or squares – top with cheese, sour cream, salsa, and enjoy!