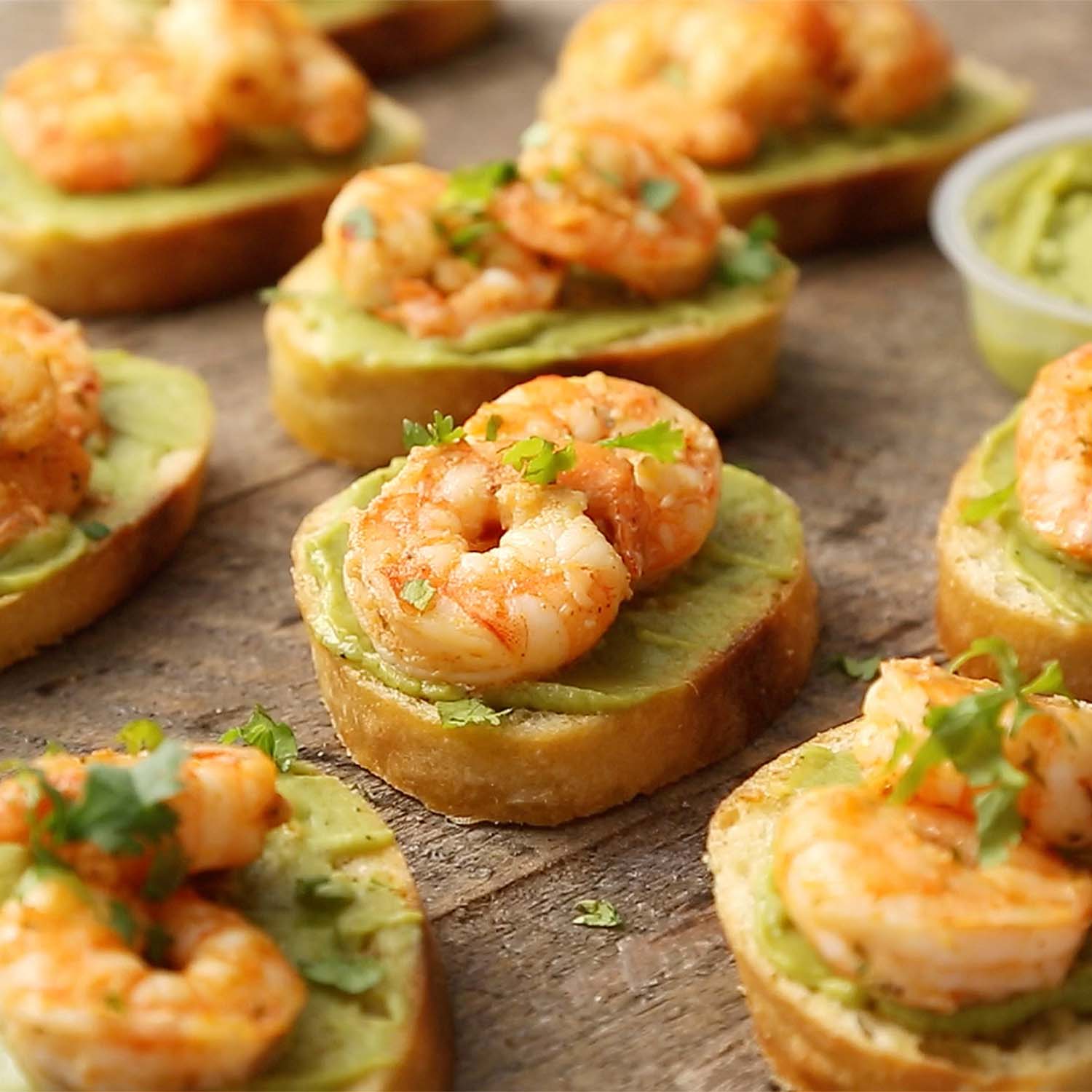 Shrimp Avocado Garlic Toast
Servings: 12 toasts
Prep Time: 10 minutes
Cook Time: 10-15 minutes
Toast Ingredients:
1 baguette cut into slices 1/2″-3/4″ thick
¼ cup olive oil
4 cloves garlic, minced
6 oz (3 pkg) Good Foods Avocado Mash
Shrimp Ingredients:
2 tbsp olive oil
24 large shrimp, peeled, deveined, tail-off
¼ tsp dill weed
¼ tsp onion powder
¼ tsp paprika
2 tsp garlic, minced
1 tsp lemon juice
Pinch of red pepper flakes
Salt and pepper
Fresh cilantro
Lemon zest
Instructions:
Preheat oven to 350°. Line a baking sheet with parchment paper.
Add olive oil and garlic to a small bowl. Brush baguette slices on both sides. Add to prepared pan and bake 10-15 minutes until crispy.
Meanwhile, add olive oil to a large pan on medium-high heat. Add shrimp, dill weed, onion powder, paprika, garlic, lemon juice, red pepper flakes, salt and pepper. Cook until shrimp are pink, about 5 minutes, stirring often. Remove from heat.
Spread Avocado Mash on top of baguette slices. Top with shrimp and sprinkle with fresh cilantro and lemon zest.