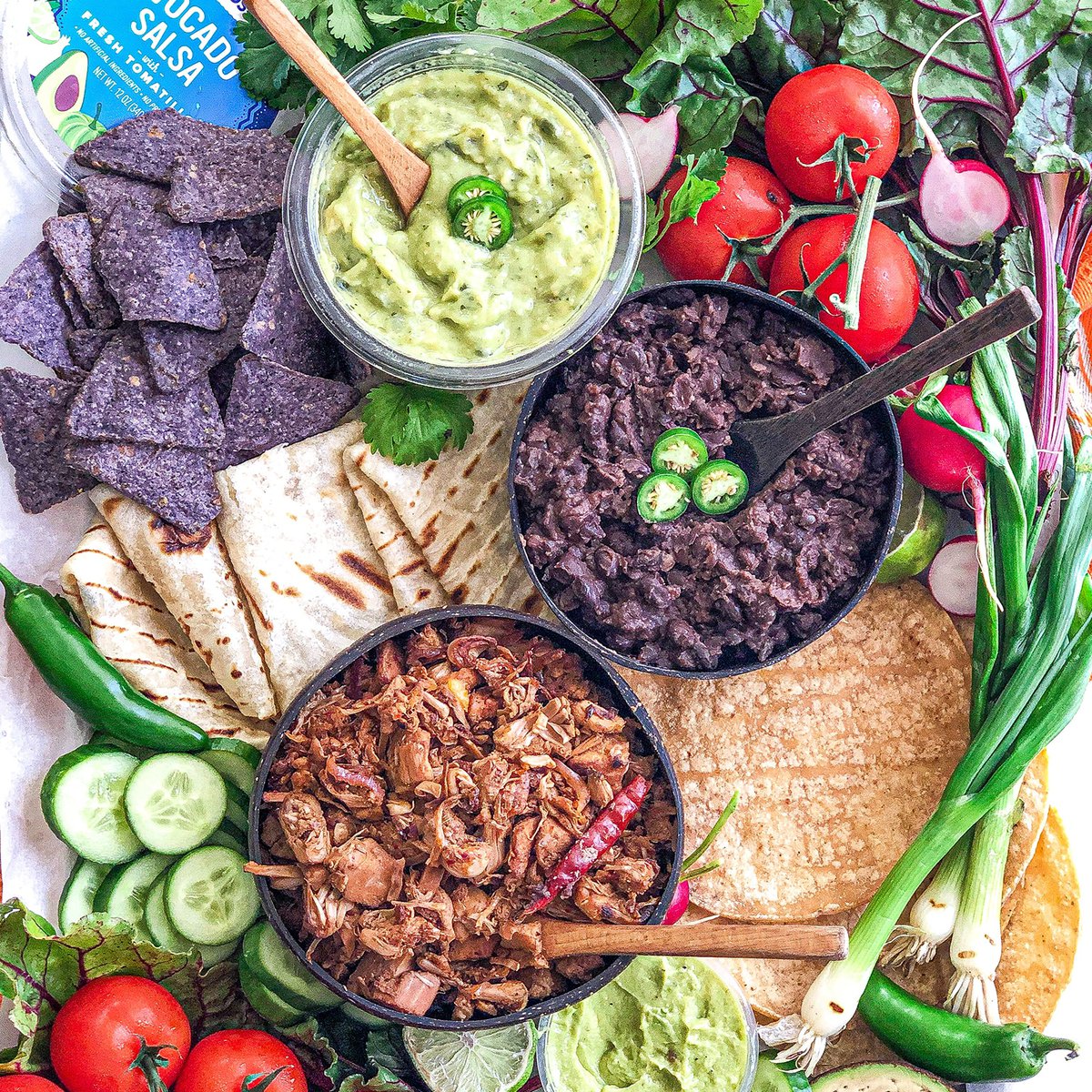 Spicy Jackfruit Taco Board
Spicy jackfruit tacos pair perfectly with Avocado Salsa and black beans for Taco Tuesday, or any day of the week! Check out this recipe and more from Naturally Zuzu! 
Makes 6 servings
Ingredients:
2 large cans of Green Jackfruit – we used Trader Joe's brand
2 Tbsp of avocado oil
1 medium onion chopped
1 Tbsp of cumin
1 Tbsp of coriander
1 Tbsp of paprika
1 Tbsp of chili powder
1 Tbsp of garlic powder
1 tsp salt
1 Tbsp of coconut aminos or tamari
1 dry chili
1/3 cup vegetable broth
Good Foods Avocado Salsa and/or Avocado Mash
Directions:
Drain jackfruit and shred with fork.
In a large cast iron pan, heat the avocado oil over a high heat. Add the shredded jackfruit. Fry the jackfruit by stirring it frequently until it starts getting brown.
Add the chopped onions and all the spices. Sauté for about 5 min stirring it frequently.
Add the coconut aminos and the veggie broth and let it simmer for 15 min over a low heat. Let the broth reduce.
Cover for 5 min and then let it stand for 2 min before serving.
Serve with tortillas, black beans and Good Foods Avocado Salsa and Avocado Mash.
For more recipes and inspiration, checkout Naturally Zuzu!