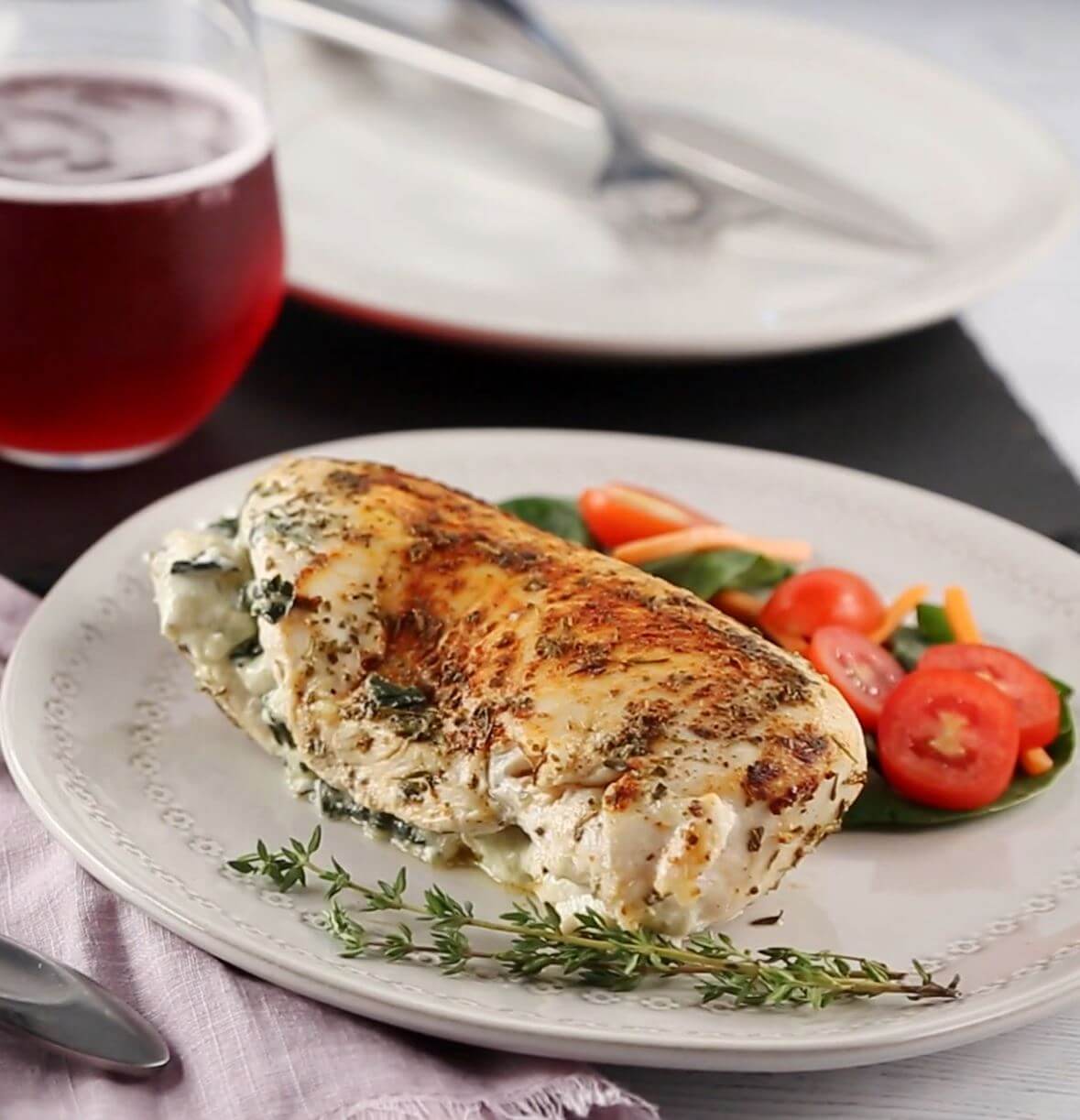 Spinach Artichoke Stuffed Chicken
Servings: 3
Prep Time: 15 minutes
Cook Time: 25 minutes
Ingredients
2 lb boneless, skinless chicken breasts (about 3 breasts)
2 Tbsp Italian seasoning
1 tsp paprika
Salt and pepper to taste
1 Tbsp olive oil
Directions
Place chicken breast on flat surface and season on both sides with Italian, paprika, salt and pepper. With a hand supporting each piece, slice a pocket into the breast, about ¾ of the way through, being careful not to cut all the way.
Stuff chicken with 1-2 Tbsp Spinach Artichoke Parmesan Dip, spreading evenly with the back of the spoon. Reserve remaining dip for later.
Seal chicken breasts near the opening with picks so the dip stays inside while cooking.
Heat 1 Tbsp oil in a skillet over medium-high heat. Add chicken breasts and sear both sides until golden. Then cover with a lid and cook about 6-7 minutes per side until chicken is cooked through.