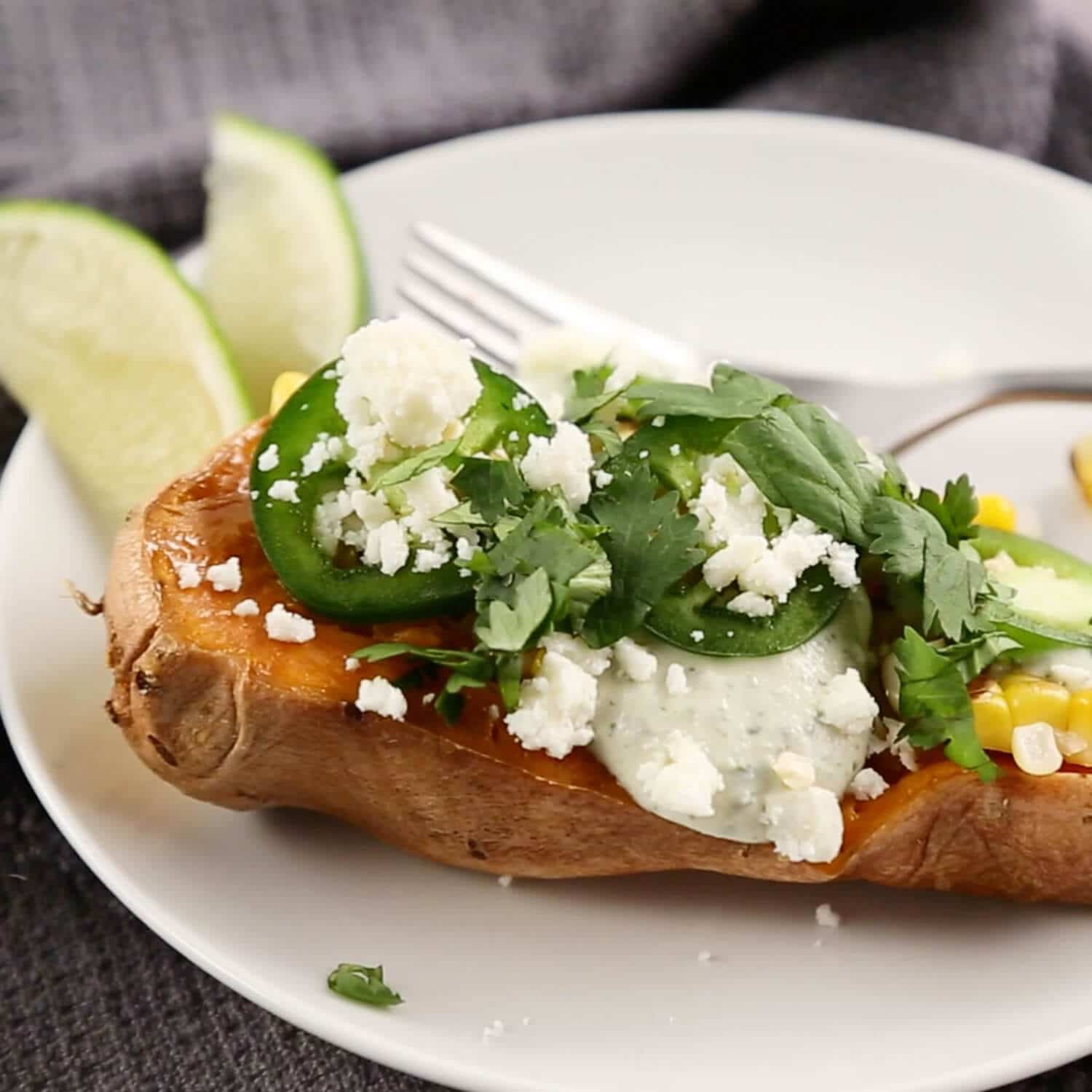 Street Corn Sweet Potatoes
Servings: 4
Prep Time: 20 minutes
Cook Time: 40 minutes
Ingredients
4 large sweet potatoes
2 cups sweet corn (2 cobs grilled or 2 cups charred)
4 Tbsp Good Foods Cilantro Dip
1 jalapeno, sliced (deseeded for less spice)
3 oz queso fresco (optional if dairy free)
Salt and pepper to taste
Olive oil
Red pepper flakes (optional)
Lime wedges
Directions
Preheat oven to 400°. Line baking tray with aluminum foil and spray with non-stick cooking spray.
Scrub potatoes and cut them in half lengthwise. Place on pan, rub with oil and sprinkle with salt on both sides of the potato.
Bake for 35-45 minutes (depending on size of potato) or until skin looks shriveled and potatoes are tender.
Remove from oven and flip potatoes flesh side up and smash the inside with a work to create a well for toppings.
Top evenly with corn, Cilantro Dip, jalapeno and queso fresco. Squeeze lime onto the potato, add salt, pepper and red pepper flakes to taste.