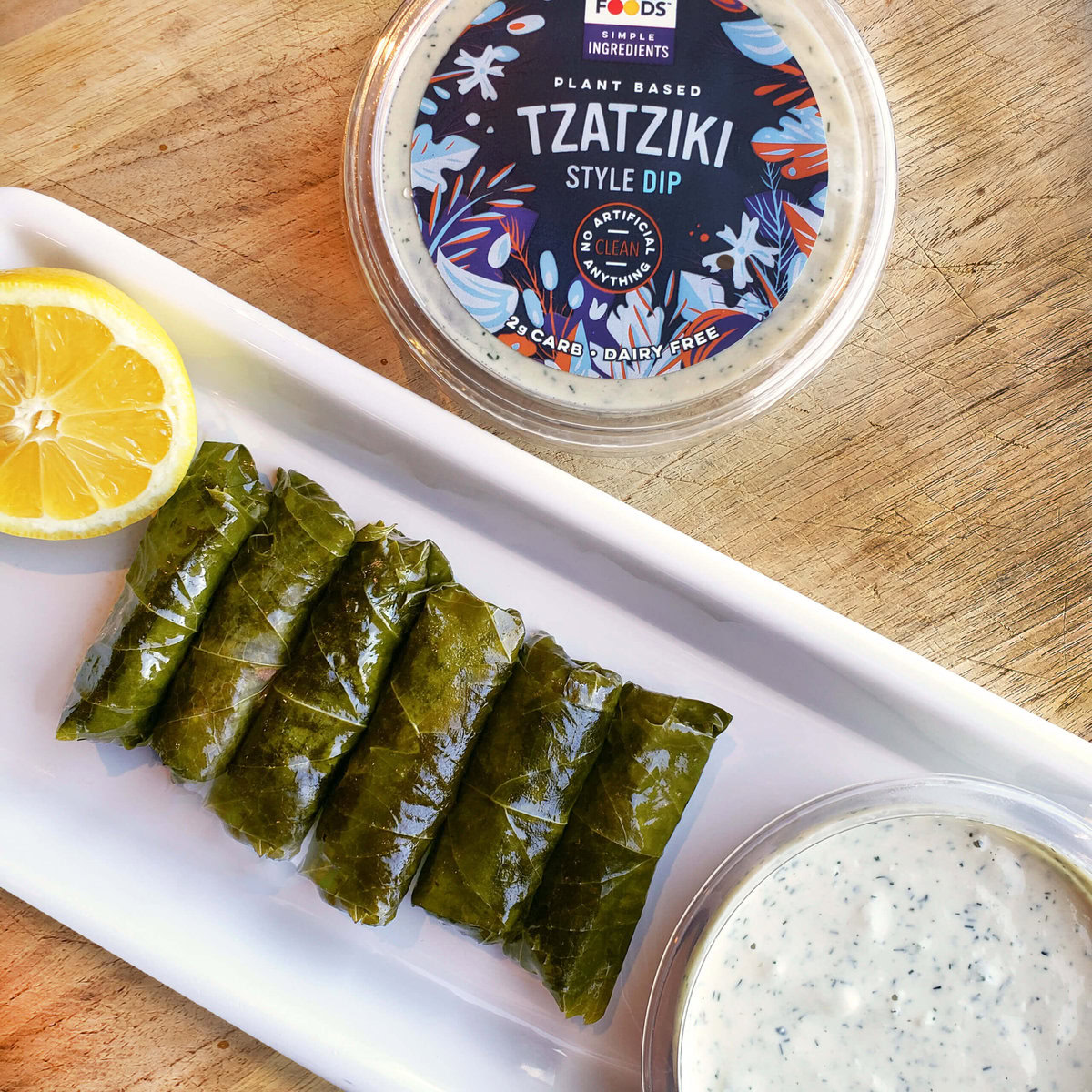 Stuffed Grape Leaves with Tzatziki
Have you ever tried stuffed grape leaves, aka "dolmas"? See the easy recipe below!
Ingredients:
Grape leaves; 16oz jar rinsed & blanched
1 cup extra-virgin olive oil
3 medium onions minced finely
1 cup long-grain rice
1 Tbsp tomato paste with 2 Tbsp water
1 Tbsp minced fresh dill (1 tea dried)
1 Tbsp minced fresh parsley (1 tea dried)
1 to 1-1/2 cups boiling water to par-boil rice*
1 tsp sugar
¼ tea allspice
½ tea Aleppo pepper
Salt to taste
Juice of a lemon
Directions:
Heat EVOO in a medium pot and add onions, cook until soft and translucent. Stir in rice, diluted tomato paste, seasonings and 1 cup of boiling water. Reduce heat and simmer until rice is par-cooked. Cover pot and set aside for 10 minutes. Add lemon juice, adjust seasonings and allow to cool.
Line bottom of a medium heavy-bottomed pot with a tight-fitting lid with 10 to 12 grape leaves. Lay 1 grape leaf, smooth side down on a flat surface with the stem facing you (pinch off stem). Put 1 heaping Tbsp of cooled rice filling close to stem of leaf. Fold over the left/right sides of the leaf to hold in filling. Start with the end closest to you, roll leaf, encasing the filling. Repeat process.
Arrange stuffed grape leaves seam side down in prepared pot, arranging in a layer. Add 1 cup of water and cover stuffed leaves with any remaining grape leaves and place a small inverted plate to weigh down the stuffed rolls. Cover pot and bring to a boil and reduce to low and simmer for 1 hour.
Set aside to cool and serve at room temperature or chilled. Serve with Tzatziki dip.