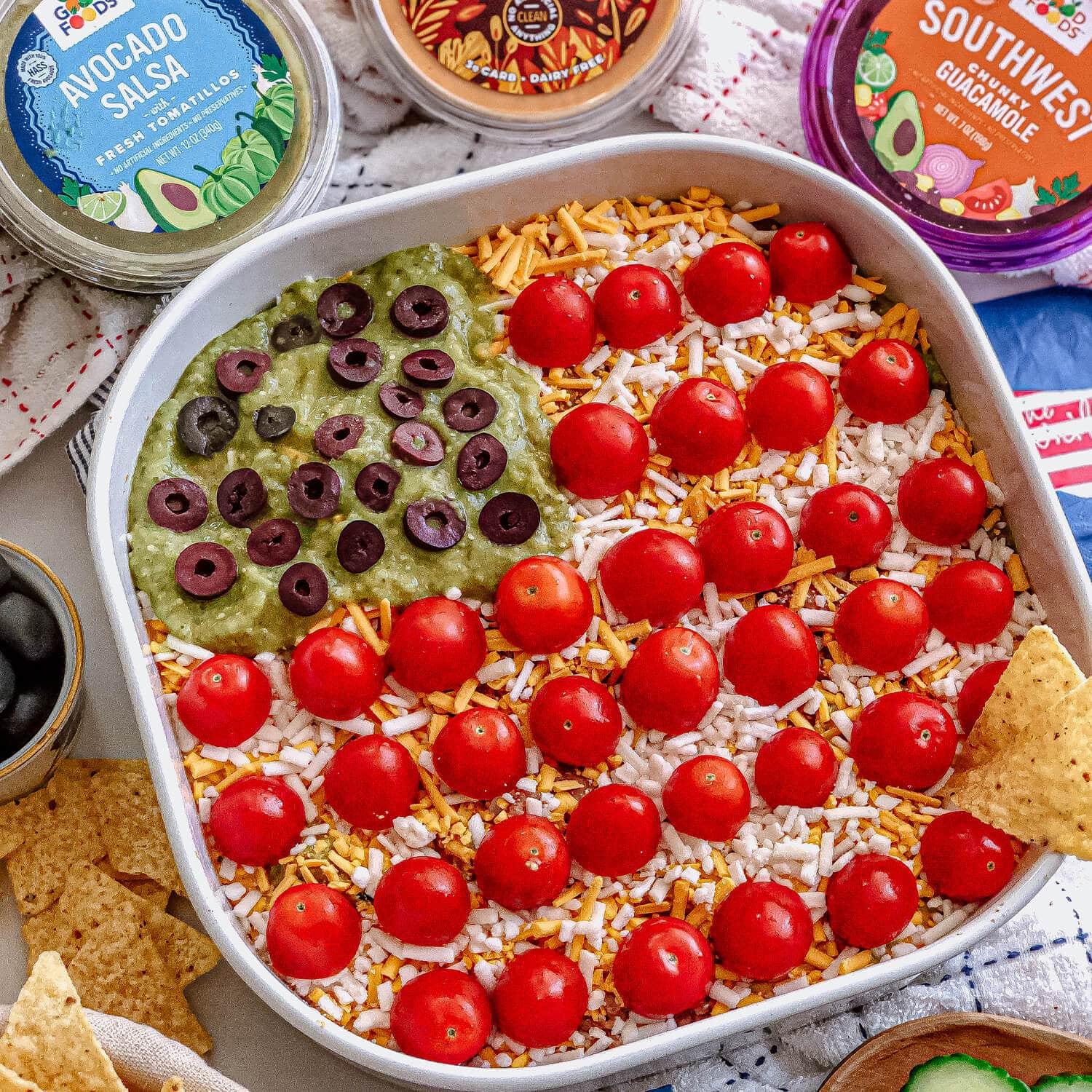 Flag Taco Dip
When I dip, you dip, we dip! No matter the occasion, this Taco Dip recipe from our friend @naturallyzuzu features some of our favorite Good Foods dips – Queso, Southwest Guacamole and Avocado Salsa.
Ingredients
Directions
In a rectangular shape dish, add a layer of refried beans.
Top it off with layers in the following order: Queso Dip, Southwest Guacamole, drained salsa fresca, Avocado Salsa, green onions and cheese.
Repeat the layering process until tray is filled.
For the stripes, top with cheese, green onion and tomato.
Top with Avocado Salsa in the corner to reflect the stars and black olives.
Dip into this recipe and let us know what you think!