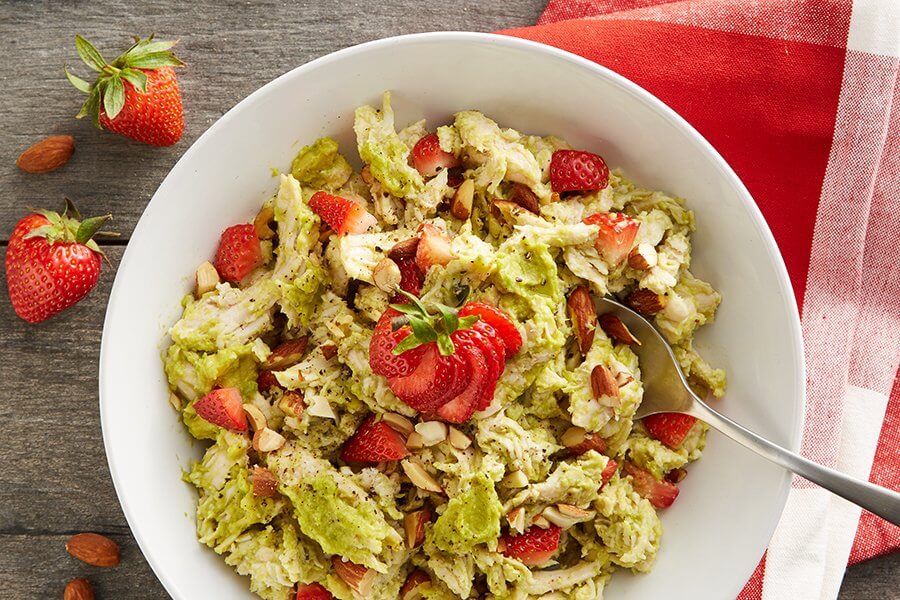 This is all we've avo-wanted!
Shredded chicken, avocados, almonds and sweet strawberries combine to make the summer dish you've been craving.
Chicken salad traditionally includes heavy, calorie-busting mayonnaise.
Switching mayo for our Good Foods™ Avocado Mash saves you more time AND calories!
One of our Avocado Mash packs is only 90 calories, verses 94 calories for just 1 tablespoon of mayo. Now THAT'S what we call fowl play.