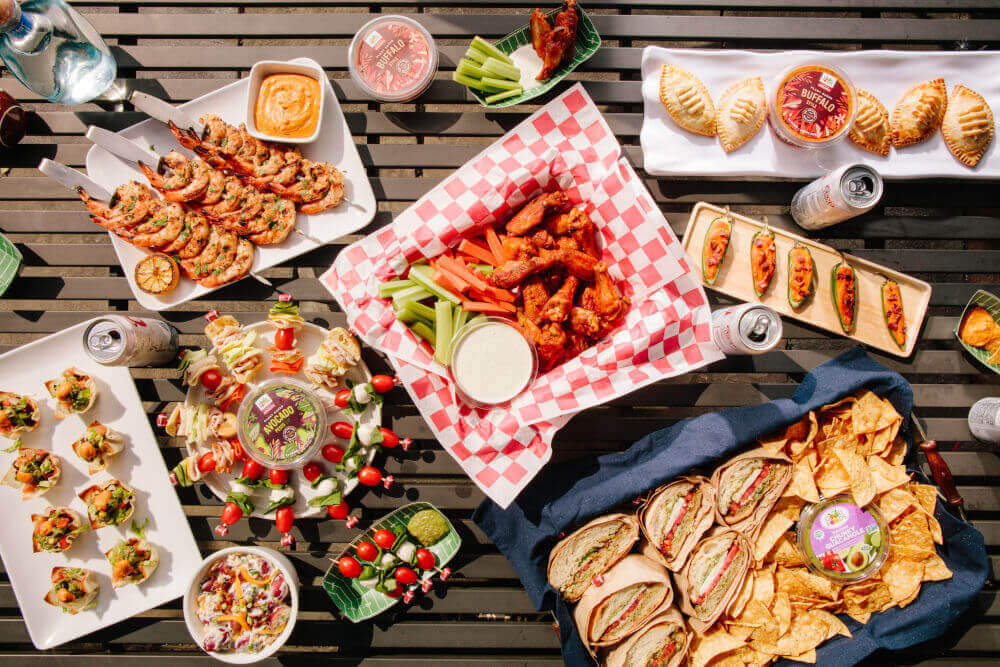 Tailgating Recipes That Score Every Time
I'm sharing fun ways to take your tailgate party to the next level by introducing food that your friends and family will love and feel Good about eating.
Football Hand Pies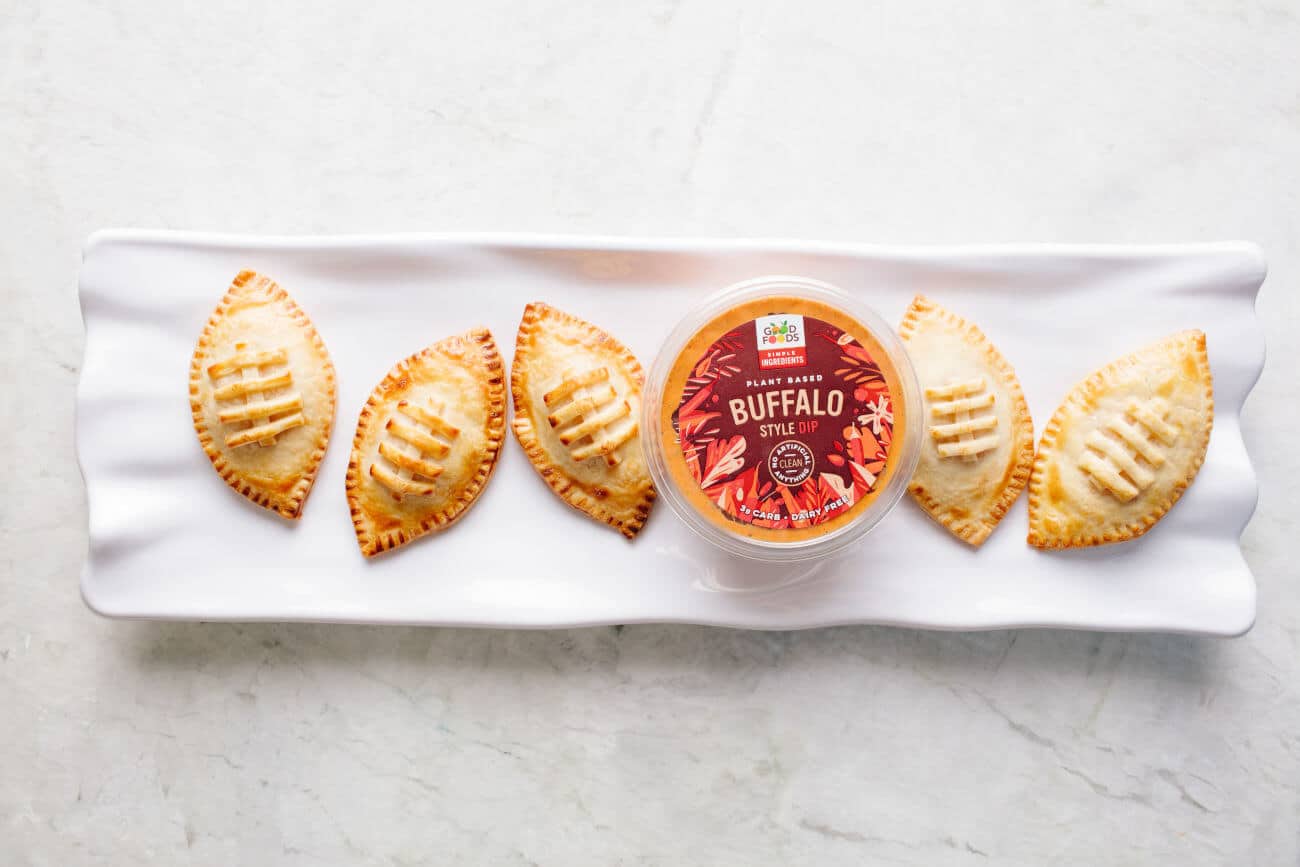 Ingredients:
8 oz rotisserie chicken, cooked, shredded
1 – 8 oz container Good Foods Buffalo Style Dip
2 premade pie crusts, 9 inch each, thawed if frozen
Egg wash, for brushing
Directions:
Preheat oven to 375°F and line a baking sheet with parchment paper.
In a large bowl, combine chicken and Good Foods PB buffalo dip.
Roll out the pie crusts on a lightly floured surface to about ¼-inch thick.
Using a paring knife, cut thin strips to resemble football laces. Then, cut out small football shapes from the remaining dough. Re-roll any excess dough and cut out more shapes. You should have about 24 footballs total.
Transfer 24 football shapes to the prepared baking sheet.
Spoon a heaping tablespoon of the chicken filling into the center of each football, leaving about a ½-inch (1 cm) border around the edges.
Brush the edges with egg wash and place another football on top, pressing the edges with your finger. Crimp edges with a fork to seal.
Arrange the lace cutouts on top of the footballs. Brush more egg wash over the tops.
Bake for 15-20 minutes, or until golden brown.
Let cool for 5 minutes before serving.
For step-by-step photo directions, click here.
Fiesta Taco Cups
Ingredients:
Wonton wrappers
Muffin pan
Ground beef
Taco seasoning
Good Foods Southwest Guacamole
Lettuce
Directions:
Place 2 wonton wrappers in each muffin tin, creating a "cup" shape. Bake at 350 degrees for 5 minutes.
While baking, place ground beef and taco seasoning in pan. Stir until brown.
Once taco cups are finished, place ground beef at the bottom of the cup, and top with your favorite Good Foods dip and other desired toppings. Enjoy!
For the full recipe, click here.
Bacon Cheddar Ranch Potato Salad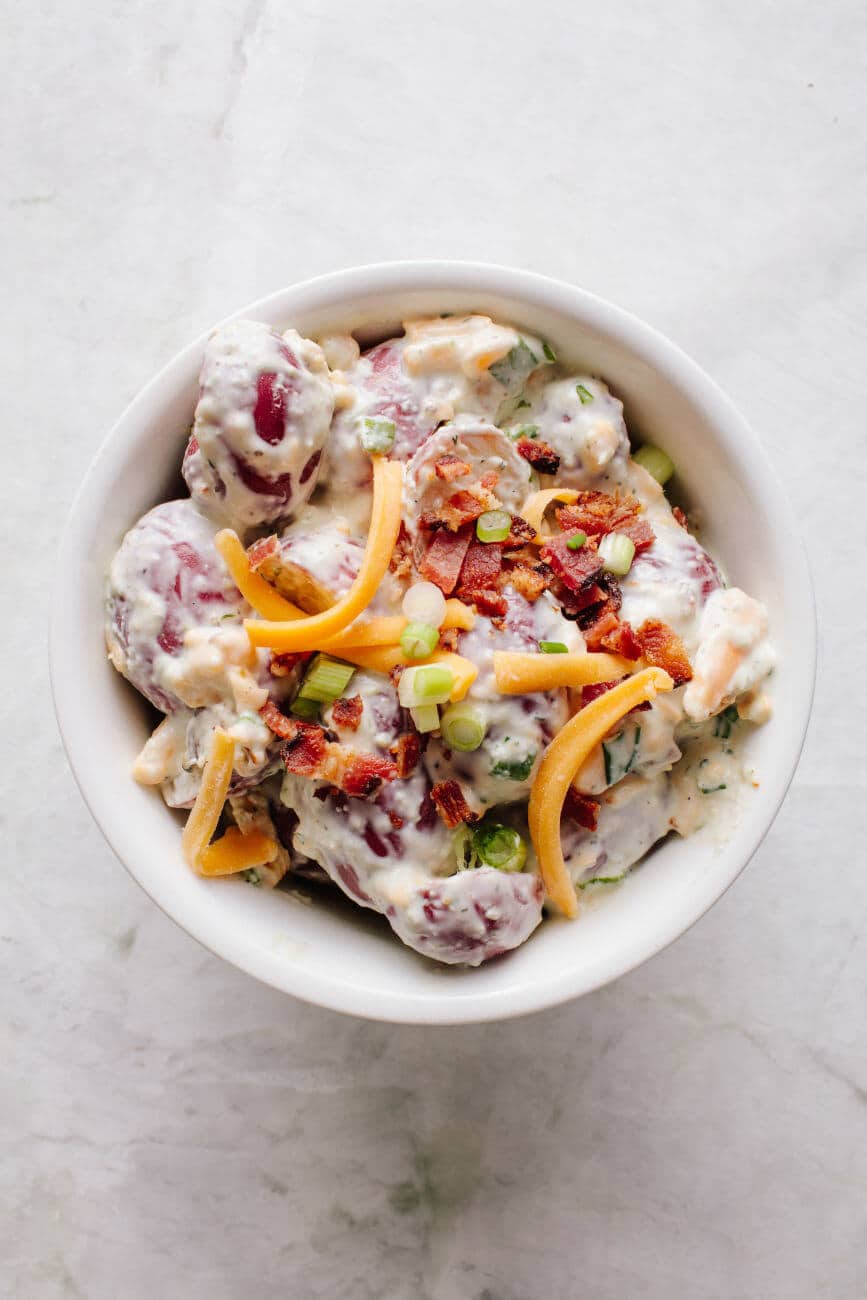 Ingredients:
Small red new potatoes, halved
Onion (minced)
Dried dill (1 tablespoon)
Thinly sliced chives (2 tablespoons)
Bacon (chopped)
Ground black pepper (1/2 teaspoon)
Garlic powder (1/2 teaspoon)
Optional: Shredded cheddar cheese as a topping
Directions:
Place potatoes in a large pot of salted water, bring to a boil. Cook until tender, about 20 minutes, Drain. Set aside to cool. Once cool, cut each potato in half and place in a large bowl.
Whisk together Good Foods Greek Yogurt Ranch Dip, minced onion, dill, chives, black pepper, and garlic powder. Gently toss with halved potatoes to coat. Sprinkle with bacon and cheddar cheese.
Serve right away or refrigerate covered until ready to serve.