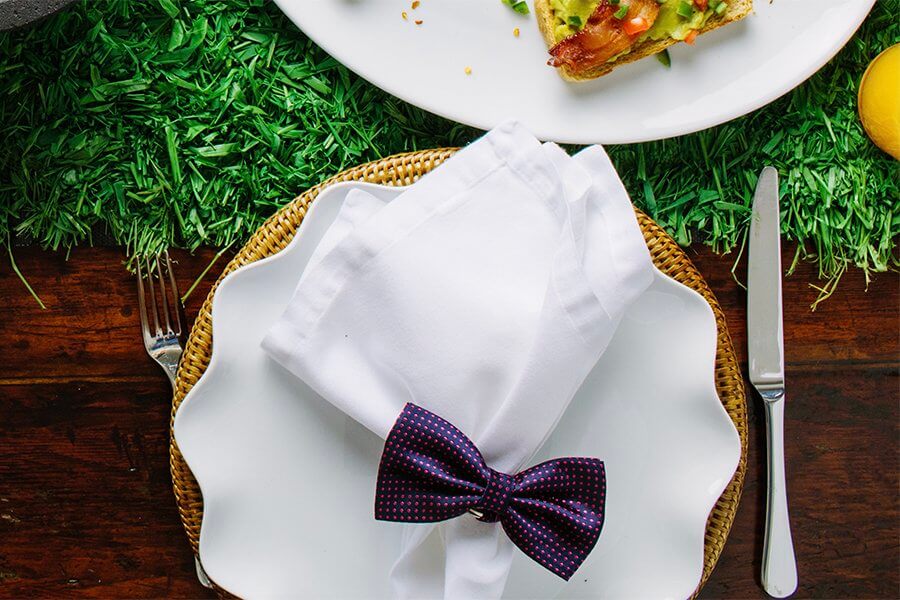 This Brunch Spread Will Make Dad Proud
Hi there #GoodFoodies, 
With Father's Day fast approaching, it's the perfect time to celebrate my amazing husband (and favorite grill master!) Kurt Penn. He may be the CEO of Good Foods, but to me he is the avocado to my guacamole. 
Kurt's passion for bringing people together over a plate of food transcends our home to yours. Please enjoy these recipes that we've created for making a Father's Day Brunch easy and delicious.
Looking forward to sharing a few of our family tips and tricks along with my passion for Good Foods!
– Heather Penn
---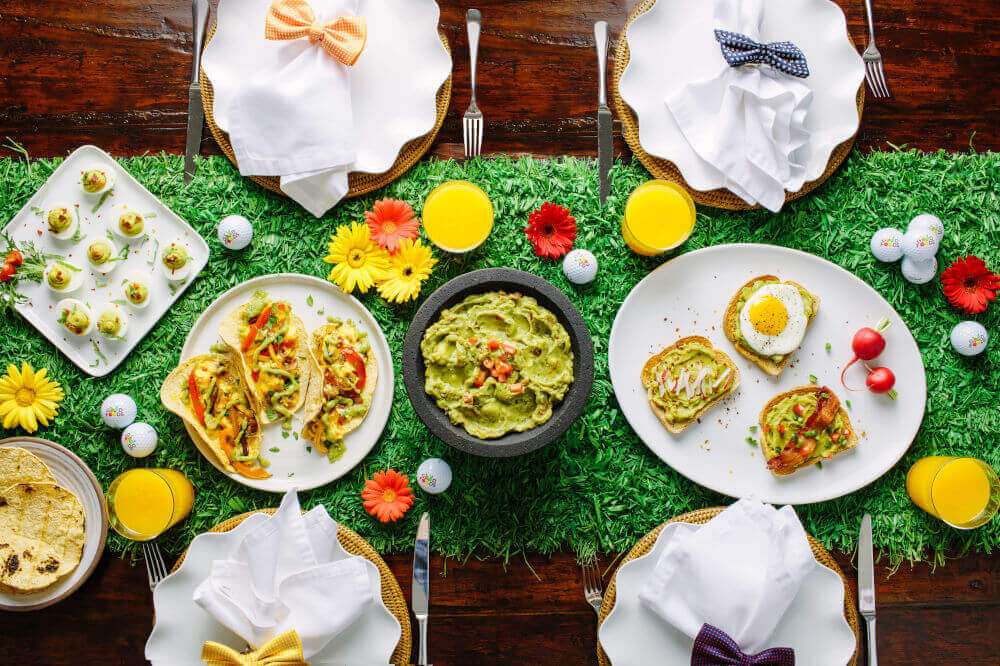 Even though he often has the most cringe worthy "dad jokes" in public… Dad brings everyone together – whether it be on a road trip or around a grill. (We're a little partial to think the grill is our favorite!) Don't get into a "scramble" at the last minute – this fun tablescape brings the outdoors in and is a winning way to tee off a Father's Day.
While dad is in chef mode this weekend, help him focus on the fun stuff with these easy recipes that complement a Father's Day brunch:
Scrambled Egg Tacos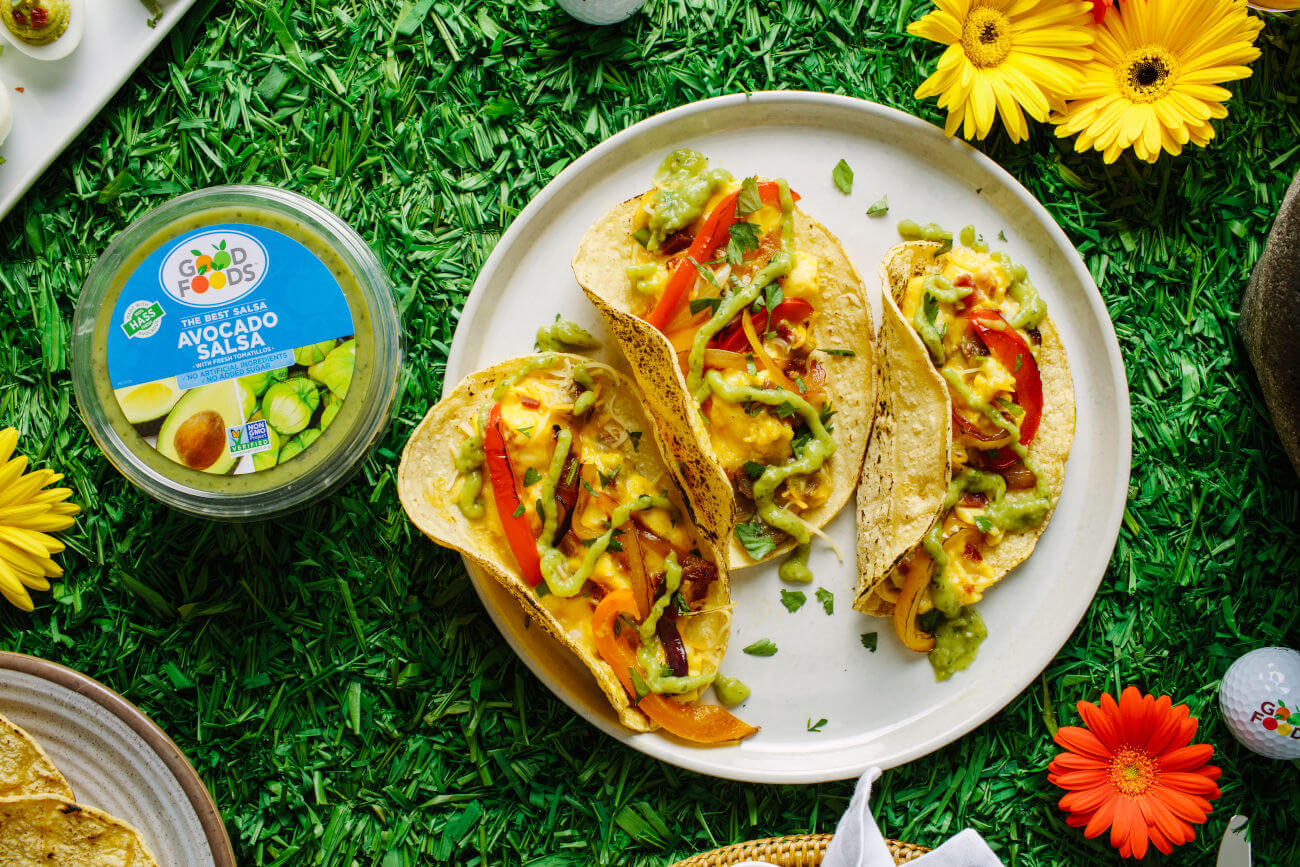 Breakout the food trays! Combine sauteed peppers, onions and scrambled eggs into toasted tortillas and top with our avocado salsa for a quick and easy breakfast in bed for dad. No hard work required – it's so easy that even the kids can help!
Guacamole and Bacon Stuffed Deviled Eggs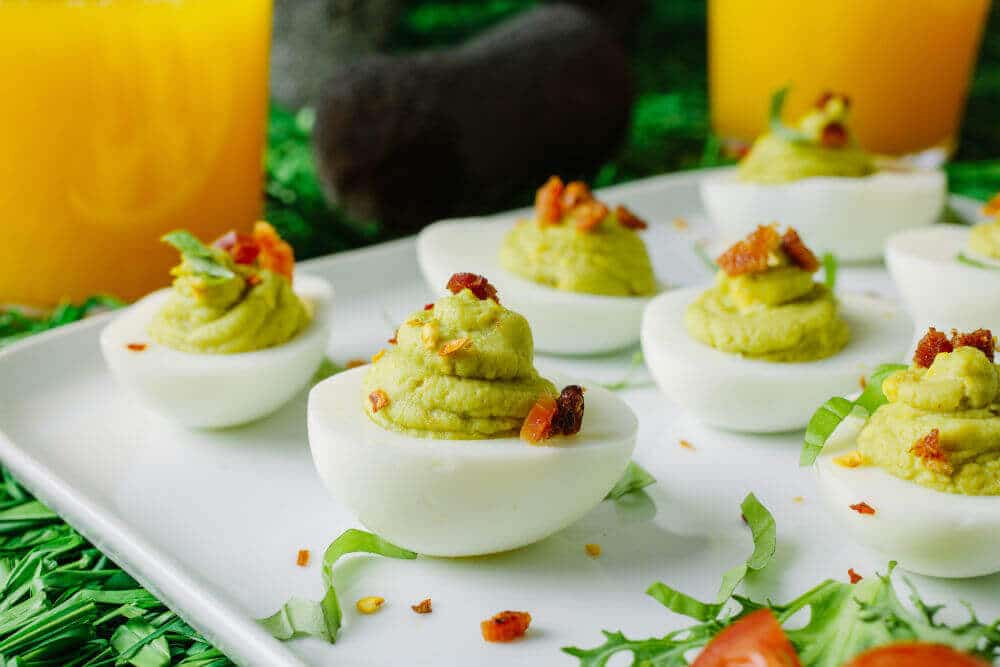 For the dad that doesn't always make it to breakfast… these deviled eggs are the perfect brunch bites that he needs to start his day! Not only is bacon a main ingredient, creamy avocado also adds an extra level of flavor to this once-mundane hostess essential. We won't tell if you take one (or three)…
Ingredients:
12 eggs hard boiled
Container of good foods chunky guacamole
Bacon
Preparation:
Place eggs in a pot and fill with cold water until eggs are just covered. Bring pot to a boil, then cover, remove from heat, and let stand for about 12 minutes.
Transfer the eggs to a bowl of ice water for about 3 minutes, then peel them and cut them in half. Transfer the egg yolks to a bowl, and set the cooked egg whites aside.
Mix the Good Foods Chunky Guacamole with the egg yolks and transfer to a piping bag or use a zip top bag with a corner cut off.
Pipe the mixture into the eggs, garnish with chopped bacon and cilantro and serve
Avocado Toast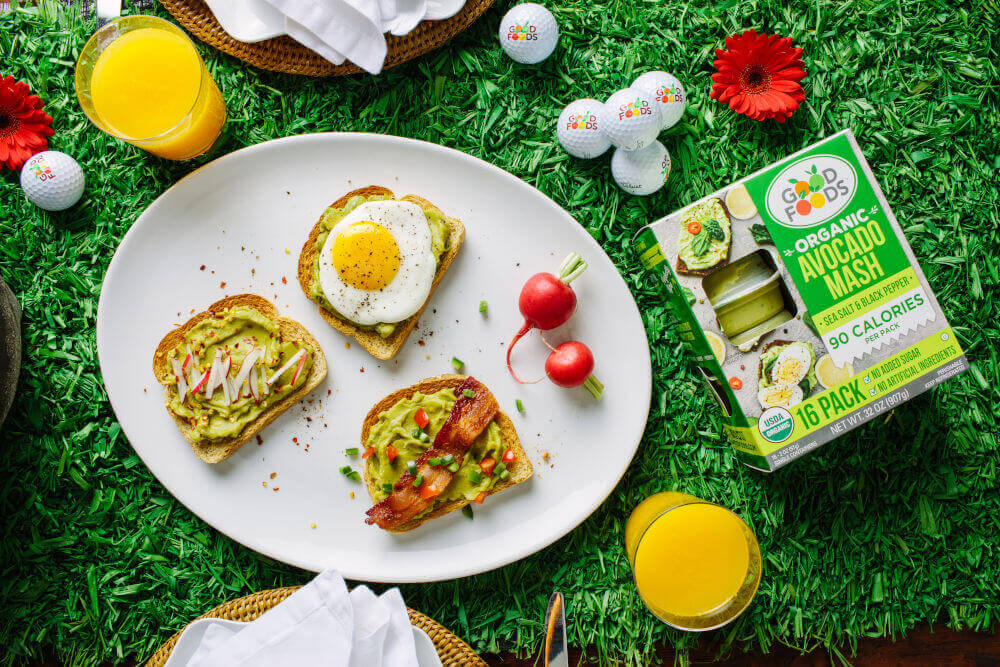 Toast your favorite bread and spread Good Foods perfectly ripe Avocado Mash on top. Get creative with your toppings – a fried egg, shredded radish with red pepper flakes or bacon with jalapeno and tomato! The possibilities are endless, making this a family-friendly recipe so dad doesn't have to break up a sibling fight.