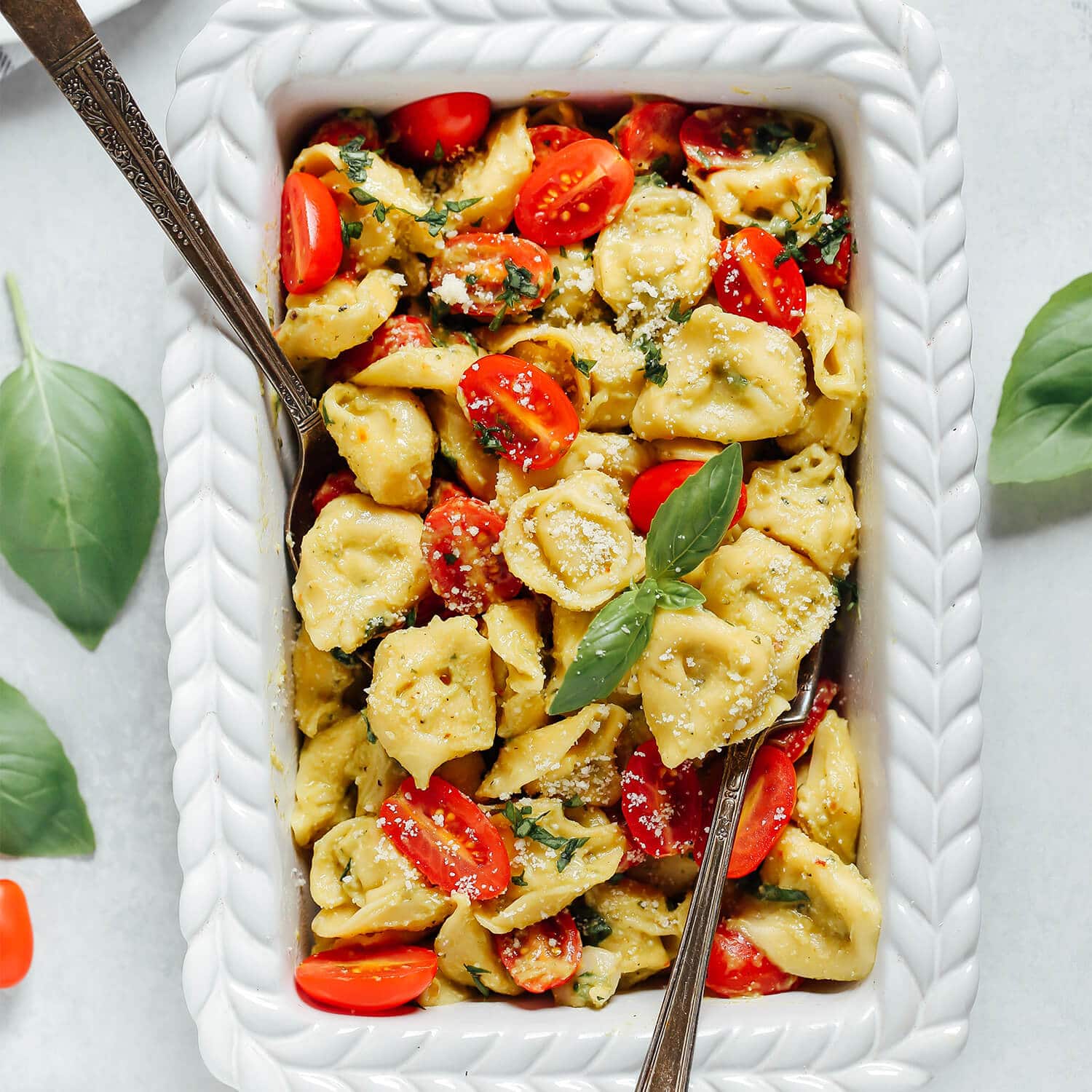 Avocado Pesto Tortellini Salad
This quick and flavorful pasta salad with Avocado Pesto is perfect for lunch or dinner! Recipe below from @neutoricmommy.
Ingredients
Regular or Vegan tortellini (10oz package)
1/2 cup Good Foods Avocado Pesto
1 cup cherry tomatoes, sliced in half
Handful or fresh basil, chopped
Salt and pepper to taste
Optional: parmesan cheese
Directions
Cook tortellini according to package directions, drain.
Combine all ingredients and sprinkle parmesan on top.
Chill in the fridge 10 minutes before serving. Enjoy!