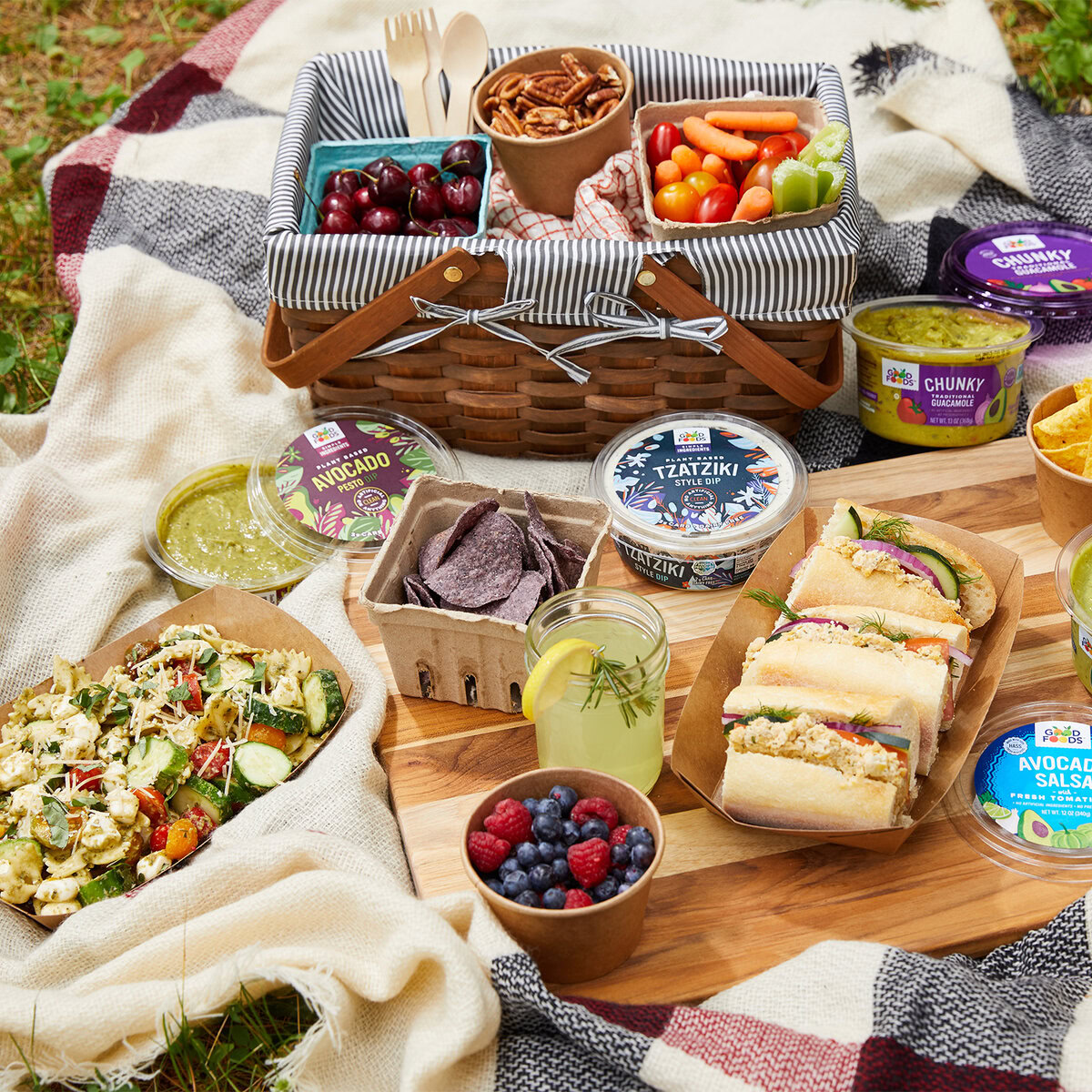 Tzatziki Chickpea Sandwich & Pesto Pasta Salad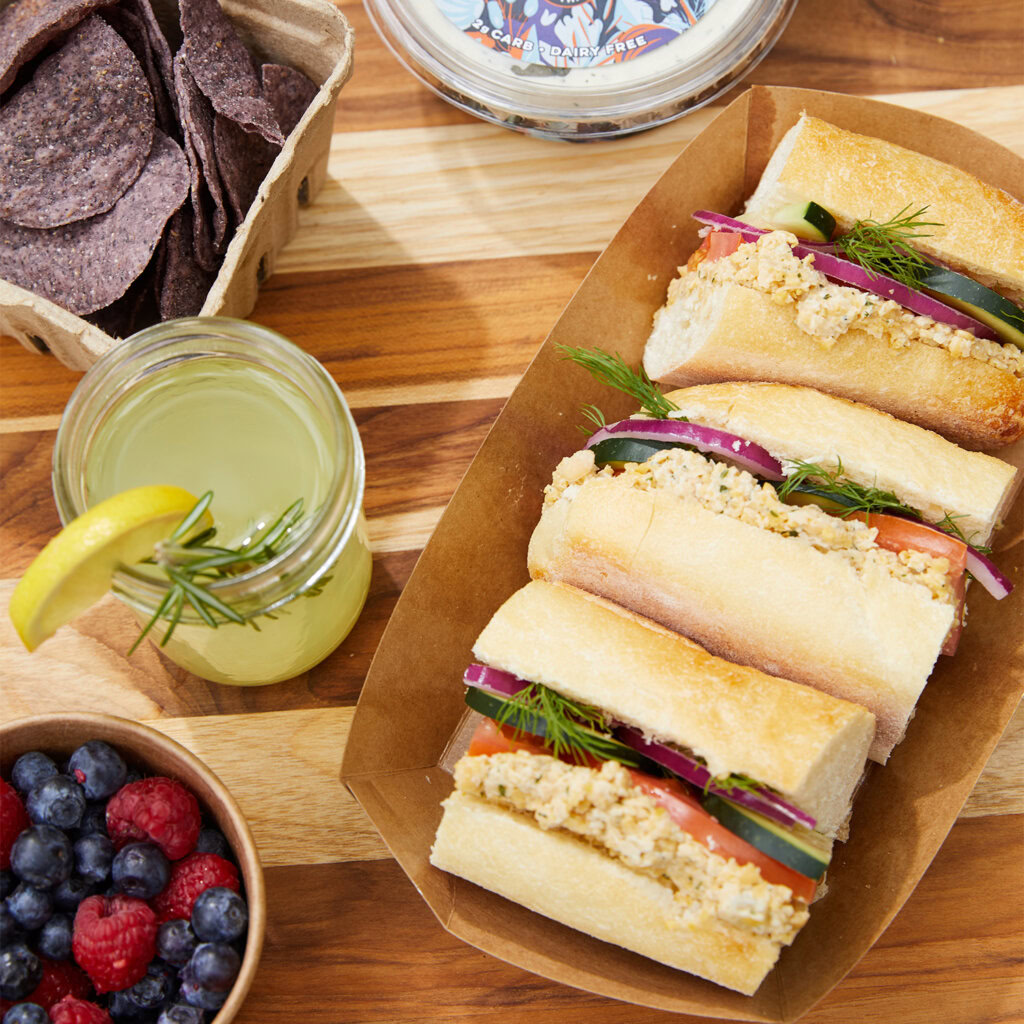 Tzatziki Chickpea Sandwich
Servings: 3-4
Prep Time: 10 minutes
Cook Time: 10 minutes
Ingredients:
15oz can Chickpeas, drained and rinsed
½ garlic clove
½ cup Good Foods Tzatziki
salt and pepper
Fresh dill
Tomato, thinly sliced
Red onion, thinly sliced
Cucumber, thinly sliced
1 soft baguette cut open in half (so there's a top and bottom) (or use bread of choice, or lettuce wrap)
Directions:
In a food processor, add chickpeas and garlic. Pulse until chickpeas are crumbled, some chunks are ok (not creamy).
Add Good Foods Tzatziki dip, salt and pepper, stir or pulse to combine.
Assemble sandwiches by spreading Tzatziki Chickpea Salad onto bread, top with fresh dill, tomato, onion and cucumber. Slice sandwiches to desired serving size and enjoy!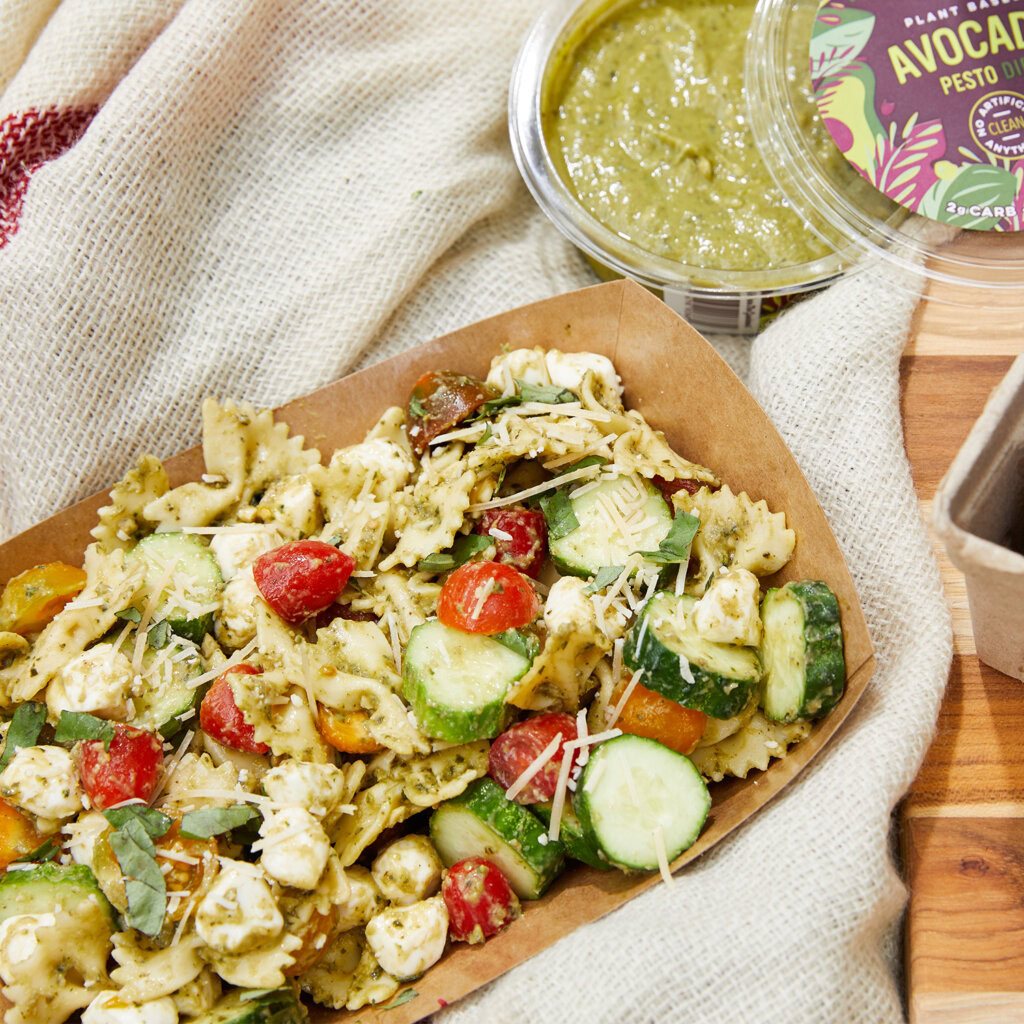 Pesto Pasta Salad
Servings: 4
Prep Time: 10 minutes
Cook Time: 10 minutes
Ingredients:
8 oz farfalle pasta, cooked and drained
1 cup Good Foods Avocado Pesto
2 cups cherry tomatoes, halved
2 mini salad cucumbers, sliced
3 oz. fresh mozzarella pearls
¼ cup parmesan, grated
Cracked black peppercorn and chopped basil for topping (optional)
Directions:
In a large bowl, add pasta and Avocado Pesto, stirring to combine. Add tomatoes, cucumbers, mozzarella and toss to combine. Garnish with parmesan, black pepper and basil; serve cold.