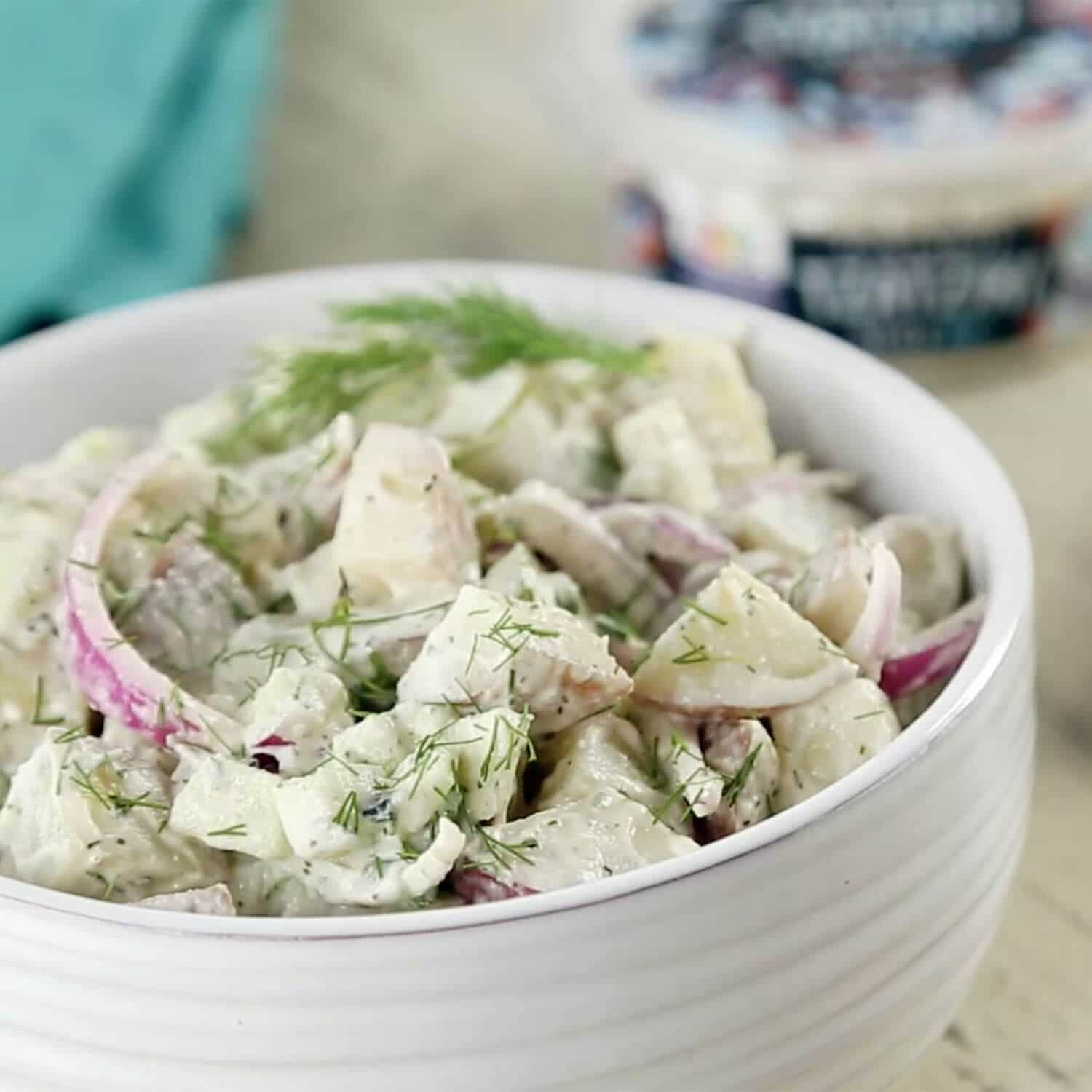 Tzatziki Potato Salad
Servings: 6
Prep Time: 10 minutes
Cook Time: 10 minutes 
Cooling Time: 20-30 minutes 
Ingredients:
2lb baby red potatoes, quartered
½ cup red onions, sliced
½ cup cucumber, diced
2 green onions, chopped
1 tsp all-purpose Greek seasoning
1 Tbsp fresh dill, chopped
Salt & Pepper to taste
Directions:
Place the diced potatoes in a large stockpot and add enough water so that the potatoes are covered by 1 inch. Cook over medium-high heat until the water reaches a boil. Reduce to medium to maintain the simmer. Cook potatoes for 5-8 minutes or until the potatoes pierce easily with a fork.
Drain the potatoes in a colander. Place in a large bowl and let cool.
Add remaining ingredients to potatoes and gently fold to combine.
Refrigerate and serve cold.