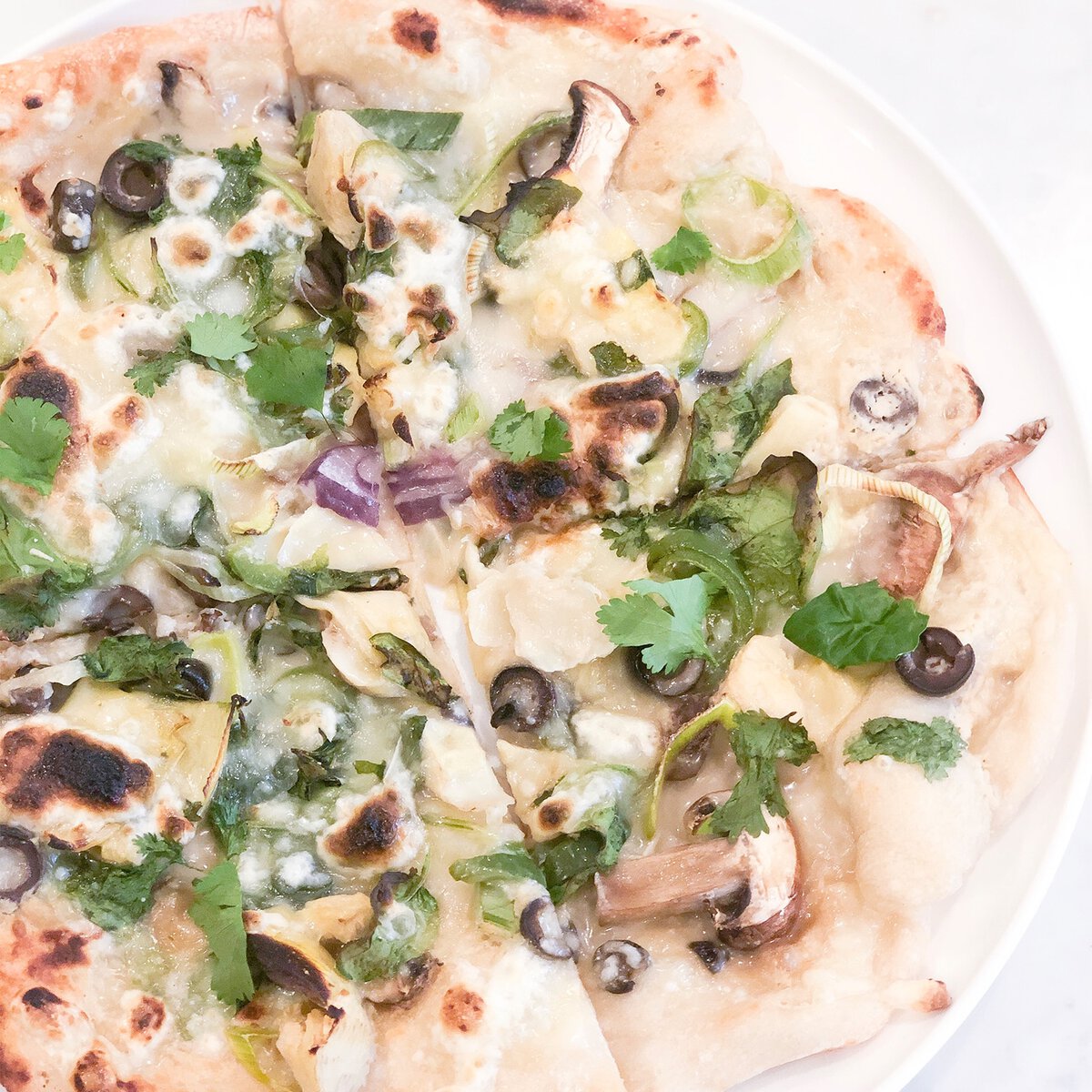 Vegan Mushroom Pizza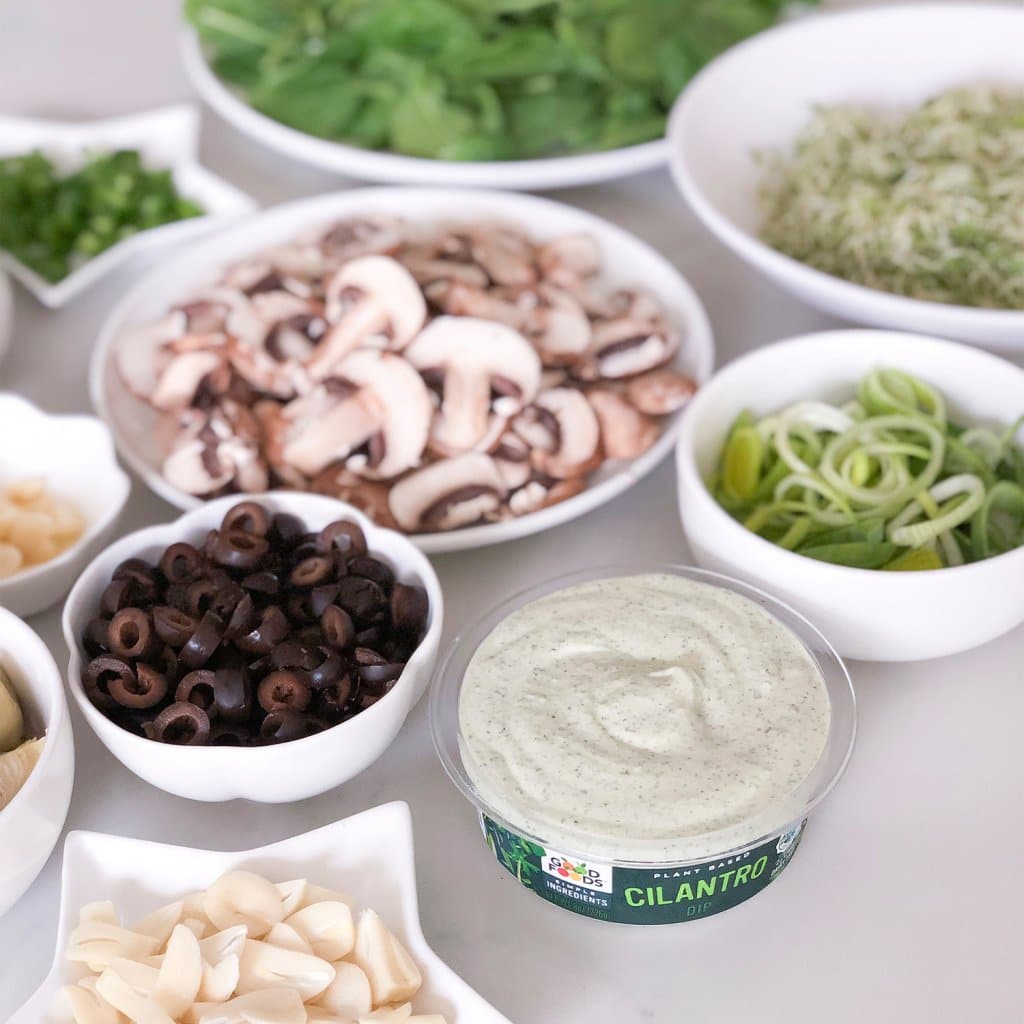 Ingredients
Good Foods Cilantro Dip
Cremini Mushrooms
Spinach
Jalapeño 
Black olives
Artichokes
Red onion
Roasted garlic
Fresh garlic
Cilantro
Leek
Plant based Cheese of your choice
Directions
Preheat oven to 375 degrees F.
Take out the pizza dough and spoon the cilantro dip on top, smoothing it out with the back of a spoon as you go. 
Add the toppings. 
Place pizza in the oven and cook until crust is golden brown and cheese is bubbly, about 7-10 min.
Remove the pizza from the oven and allow it to cool slightly. 
Experience pure joy!
For more recipes and inspiration, check out @pureveganfood