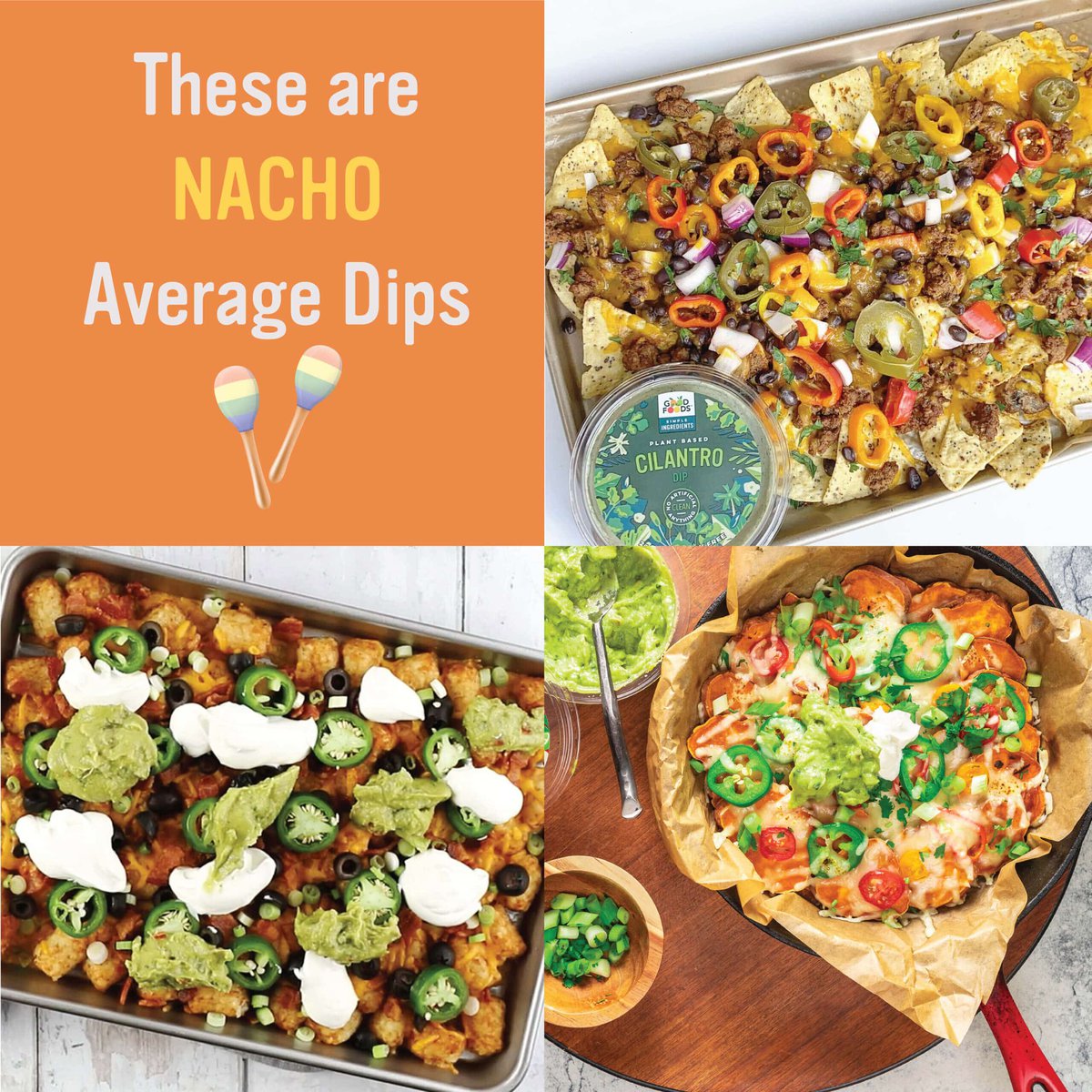 We're Celebrating ALL THINGS NACHOS!
Last week we celebrated National Nacho Day on November 6th, and we're continuing the celebration by sharing our favorite nacho recipes featuring Good Foods Dips.
Some fun facts on nachos from our friends at Wikipedia: Nachos are a Mexican regional dish from northern Mexico that consists of heated tortilla chips or totopos covered with melted cheese (or a dairy free cheese-based sauce, a la Good Foods Queso Style Dip), often served as a snack or appetizer.  Ignacio "El Nacho" Anaya created the dish in 1940. The original nachos consisted of fried corn tortilla chips covered with melted cheese and sliced jalapeño peppers.

Sheet pan nachos are a staple for tailgating season, and have a big spot in our hearts year round. This recipe from @confessionofadietitian is here to help recreate this at home! It's easy to assemble and incorporates Good Foods Cilantro Dip to pack a healthy punch!

Take your nacho game up a TOTch with sheet pan totchos. Sub tortilla chips with tator tots and add your favorite toppings. We like Good Foods Chunky Guacamole. 

Looking for a fun new way to add a unique spin on nachos? Check out this recipe featuring sweet potatoes cut into coins and topped with some of our favorite toppings. We like to use our Good Foods Spicy Guacamole to give a bit of heat!
What's your favorite nacho recipe? Comment below and let us know!