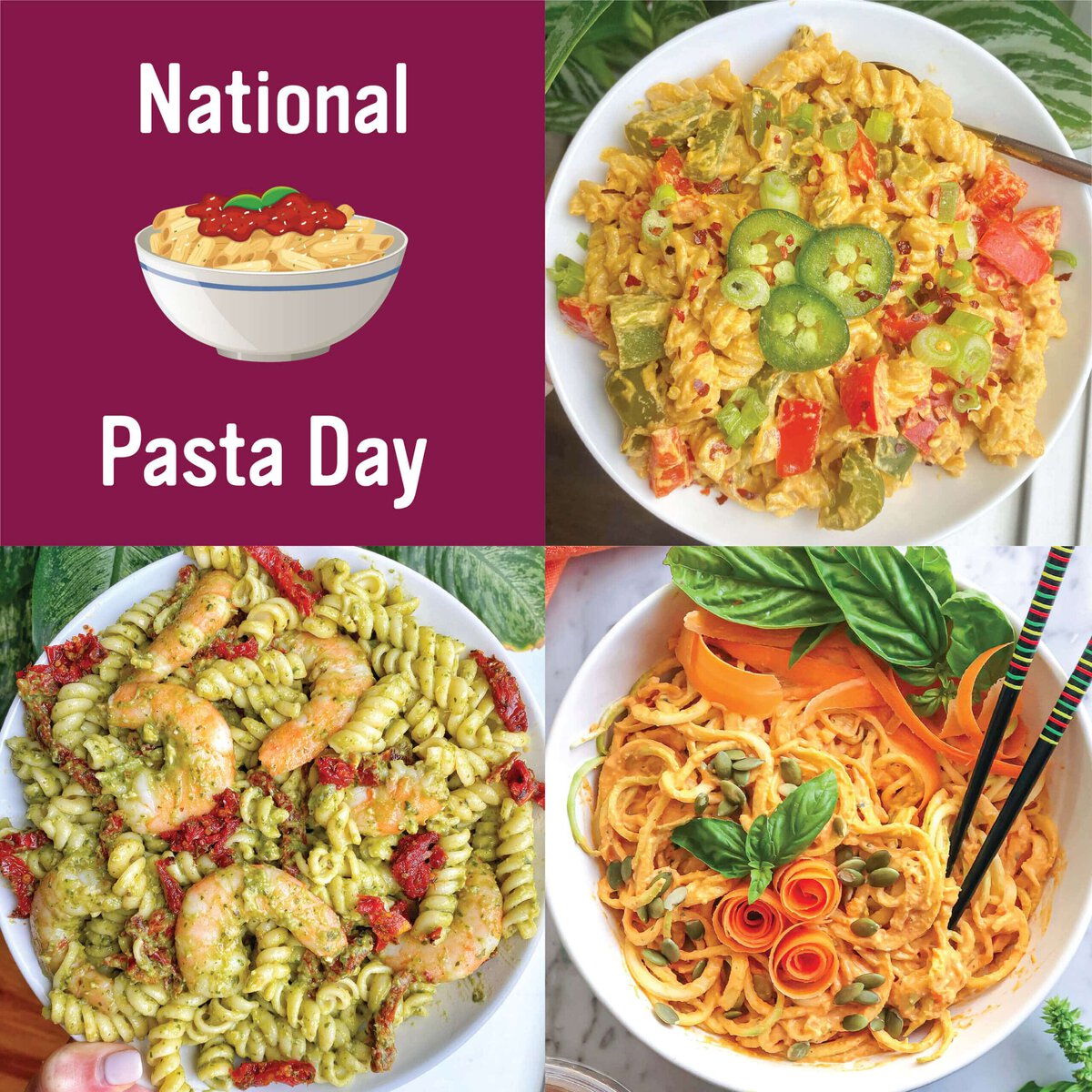 We're Celebrating National Pasta Day (10/17)!
October 17th is National Pasta Day and we're celebrating by sharing unique recipes of traditional favorites with the help of Good Foods Dips. Hundreds of years of Italian tradition go into this simple meal and while pasta comes in many shapes and sizes, no matter the form it's something nearly every American family has grown up with. Whether it's tortellini, ravioli or fettuccini, for National Pasta Day consider the countless variations you can create with these recipes featuring Good Foods Dips.

Who doesn't love the traditional comfort of warm cheese wrapping around macaroni like a blanket? This version adds a little kick to your traditional mac & cheese with this indulgent recipe from @erinliveswhole.

Take Good Foods Avocado Pesto Dip and whip up a quick pasta salad from @erinliveswhole that will both please a crowd and will help you in a pinch for time. Add some shrimp and sundried tomatoes and you have a full, hearty dish packed with flavor.

Zoodles have become a staple for veggie lovers looking to watch their carbs and with any favorite comes a need to mix things up – Good Foods has you covered! This recipe from @naturallyzuzu is easy to assemble and includes veggies upon veggies, along with Good Foods Buffalo Style Dip to mix in for a bold punch of flavor!
How will you be celebrating? Comment below and let us know!