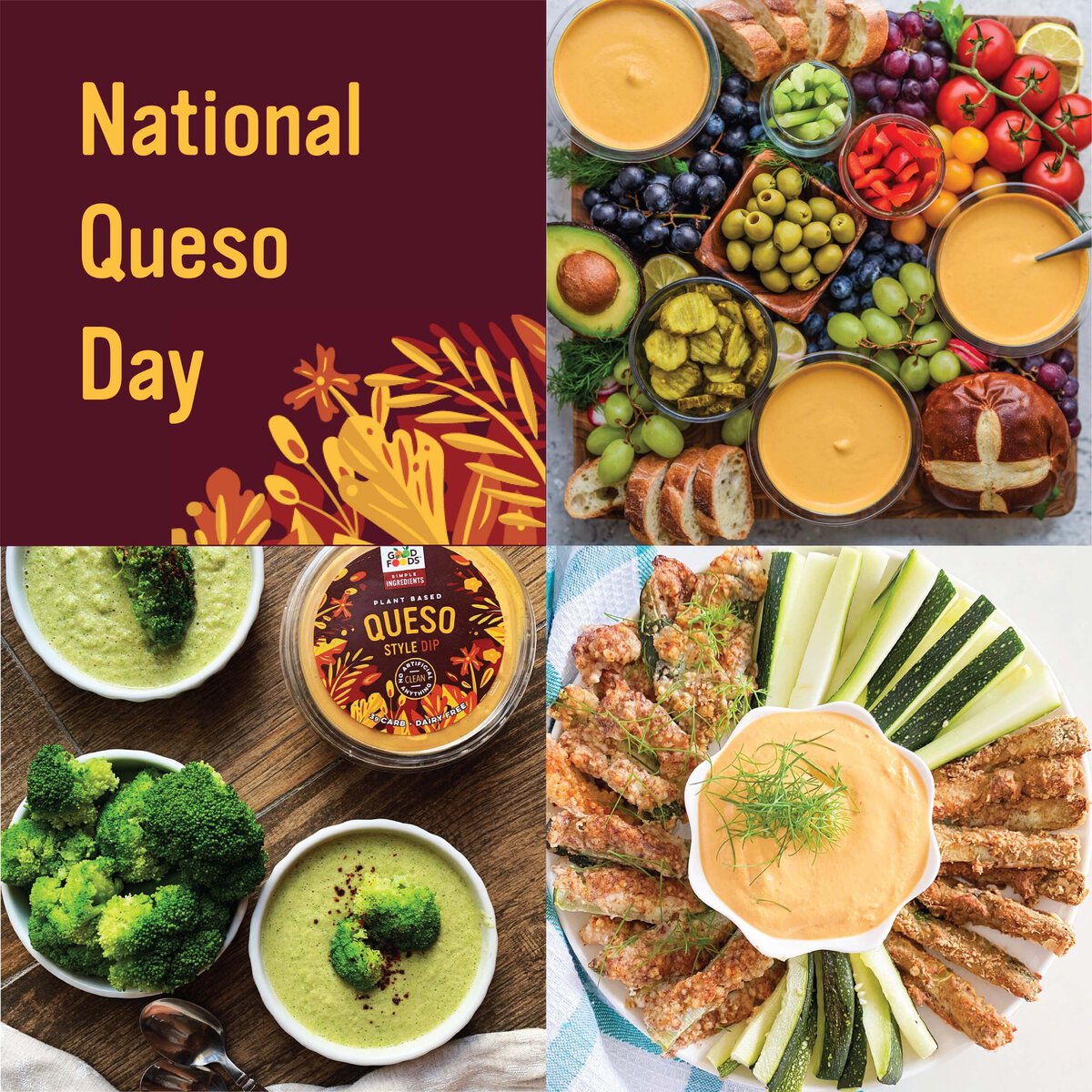 We're Celebrating National Queso Day (9/20)!
September 20th is National Queso Day – a time when friends and families will be saying a big "yes please" to cheese. Queso is an ooeey gooey cheese dip and Good Foods has you covered with a dairy-free version that includes high-quality ingredients and an incredible, cheesy flavor profile that would make any cheese head proud. No matter how you celebrate, these recipes featuring Good Foods Queso Style Dip are all are all healthy and easy to prep.

We partnered with our friend @purely_healthy_living to help us use our Good Foods Queso Style Dip as a twist in a classic fall soup staple – Broccoli Cheese Soup! With high-quality ingredients, our dairy-free, almond-veggie dip provides an incredible, cheesy flavor profile that will amp up your soup without any of the guilt.

There's no easier way to make your next party Insta-ready than by throwing together a colorful platter filled with all your favorites and the star of the show – Good Foods Queso Style Dip. Our favorite photo comes from @bestofvegan!

These healthy baked zucchini fries made by @pureveganfood are healthy, crunchy and delicious. Perfect as a snack, these fries are also low carb, gluten free and easy to make.
How will you be celebrating? Comment below and let us know!