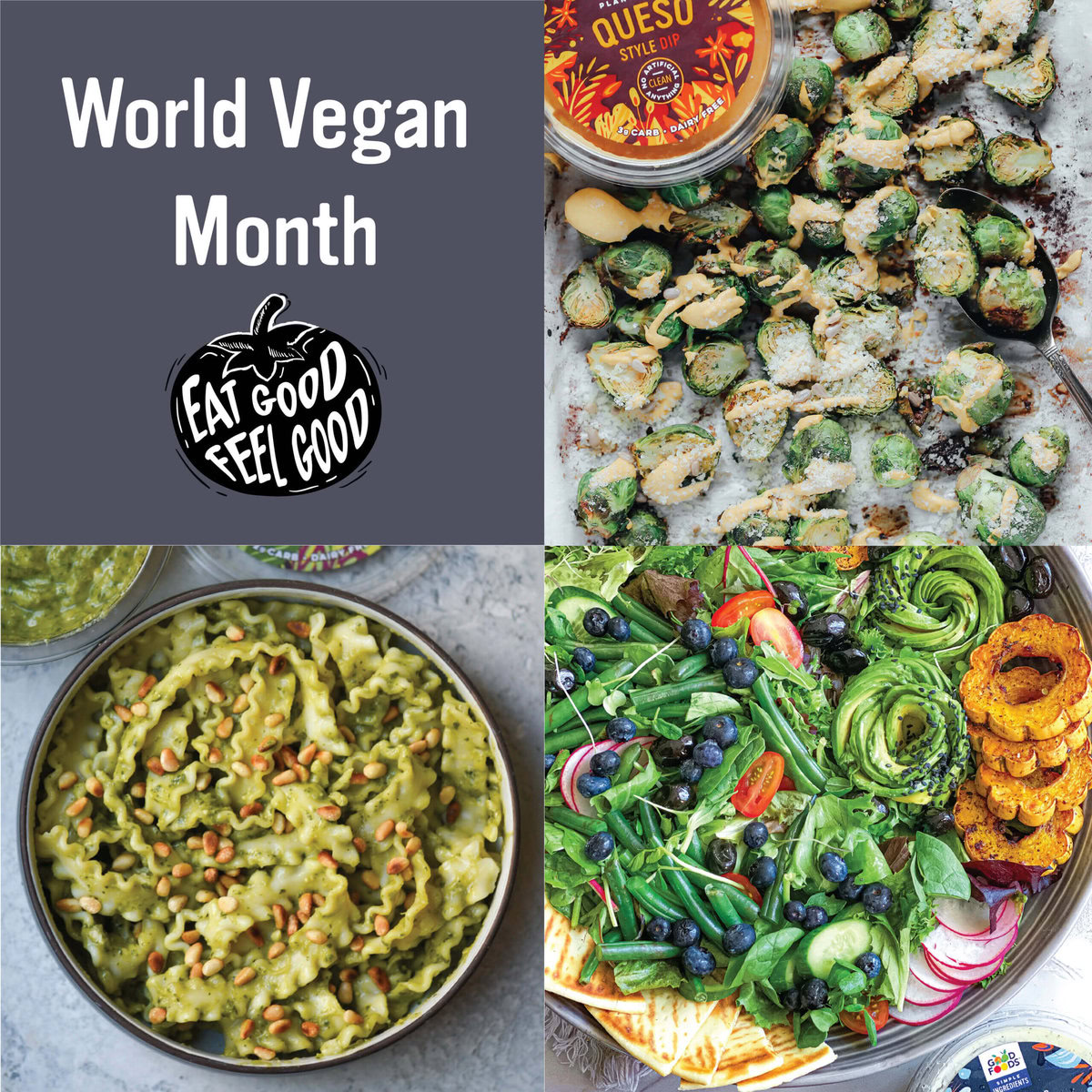 We're Celebrating World Vegan Day (11/1)!
November 1st is World Vegan Day and we're celebrating by sharing our favorite vegan recipes with a little helping of extra flavor from Good Foods Dips. Veganism, known as the practice of abstaining from the use of animal products within your diet, is a lifestyle Good Foods thinks strongly about when creating the dairy-free dips. We hope you'll consider these recipes for celebrating World Vegan Day!

Roasted Brussels sprouts have become a restaurant menu staple, yet sometimes it can be difficult to recreate the magic at home. This recipe from @neuroticmommy is here to help! It's easy to assemble and incorporates Good Foods Queso Style Dip to pack a healthy, (dairy-free) cheesy punch!

Ever wanted pesto pasta but without all the heavy additives? This recipe from @bestofvegan and Good Foods is here to help! Good Foods Avocado Pesto Dip combines hand-scooped avocados, fresh pesto, garlic, and herbs to create this delicious dip that can go on just about anything – and it's better for you than the average pesto, so it's a win-win! This recipe is easy to assemble and incorporates Good Foods Avocado Pesto Dip to make a healthy pasta dish.

A hearty salad with loads of veggies is easy with this recipe from @naturallyzuzu and Good Foods! Stock up on good-for-you veggies and incorporates Good Foods Plant-Based Tzatziki Dip or Cilantro Dip as a dressing and you're all set. 
What vegan recipes will you be creating to celebrate? Comment below and let us know!