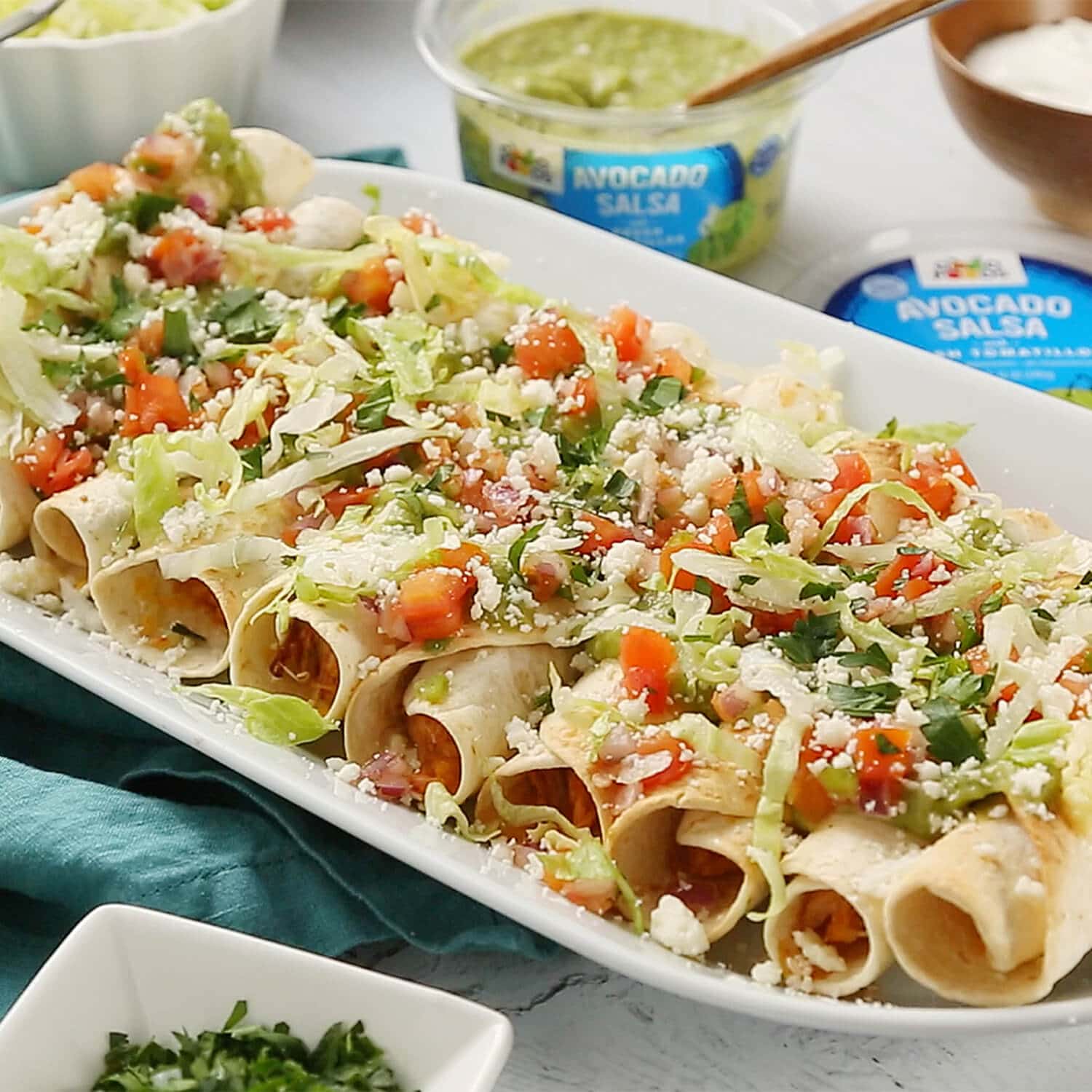 Air Fryer Chicken Taquitos
Servings: 4-6
Prep Time: 10 minutes
Cook Time: 10 minutes
Ingredients:
3 cups cooked chicken breast, shredded
3 chipotle peppers minced 
Adobo sauce
16 – 6 inch flour tortillas 
4oz marble jack cheese, shredded
Pico de gallo
Shredded lettuce
5oz Cotija cheese, crumbled 
Fresh cilantro, chopped 
Sour cream
Pinch of salt and pepper
Directions:
In a medium-sized bowl, mix together chicken, chipotle peppers, adobo sauce, salt and pepper.
Lay tortillas out flat. Add 1/8 cup shredded cheese and 1/8 cup chicken to the bottom 1/3 of tortilla. Roll tortilla from the bottom up tightly, using a toothpick to secure the seam. Repeat with remaining ingredients. Spray tops of taquitos with non-stick cooking spray.
Add taquitos to air fryer basket, spreading them so they don't touch. Depending on the size of your air fryer, this might take 3-4 batches to cook them all. Air fry at 400° for 6 minutes or until lightly golden brown.
4. Serve warm, topped with avocado salsa, pico de gallo, shredded lettuce, cotija cheese and fresh cilantro. Dip into chunky guacamole and sour cream.