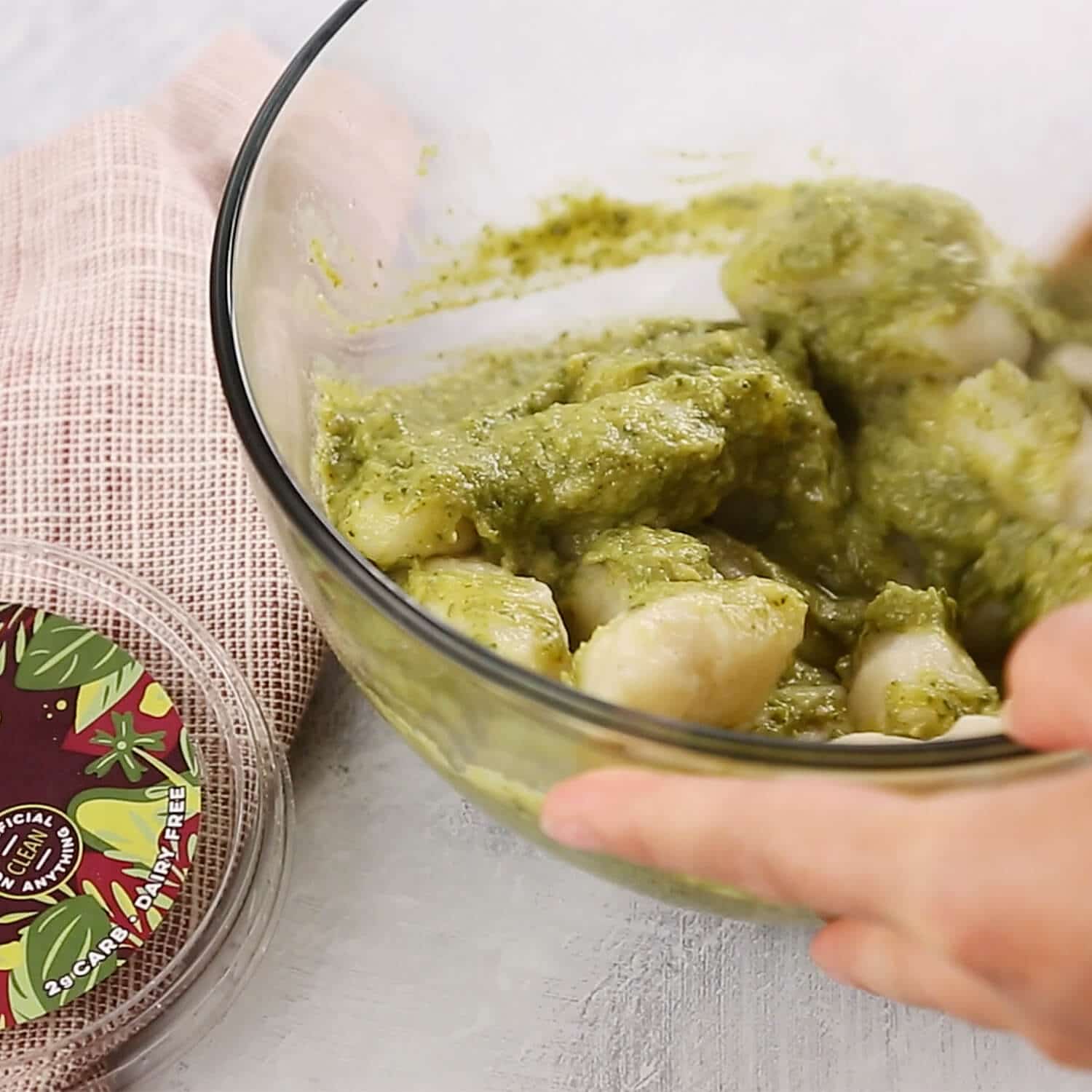 Avocado Pesto Gnocchi
Servings: 2
Prep Time: 15 minutes
Cooking Time: 15 minutes
Ingredients
1 lb russet potatoes, peeled and chopped into 1-inch pieces
1/3 cup all-purpose flour
Basil (garnish)
Sea salt and black pepper to taste
Directions
Add potatoes to a large pan of boiling water for 12 minutes, or until tender.
Drain the potatoes in a colander to steam dry to 2 minutes, then return to the pan and mash well. Taste and season with sea salt and black pepper, then transfer to clean work surface.
Fill the empty pan with water and bring to a boil.
Use your hands to knead the flour with the potato, then divide into 24 pieces. Squeeze each in your palm to compress into little uneven gnocchi, then drop into the boiling water for 1 minute, or until they float.
Toss cooked gnocchi with Good Foods Avocado Pesto dip. Garnish with basil and serve.
Recipe adapted from Jamie Oliver's Easy Rustic Gnocchi: https://www.jamieoliver.com/recipes/potato-recipes/easy-rustic-gnocchi/