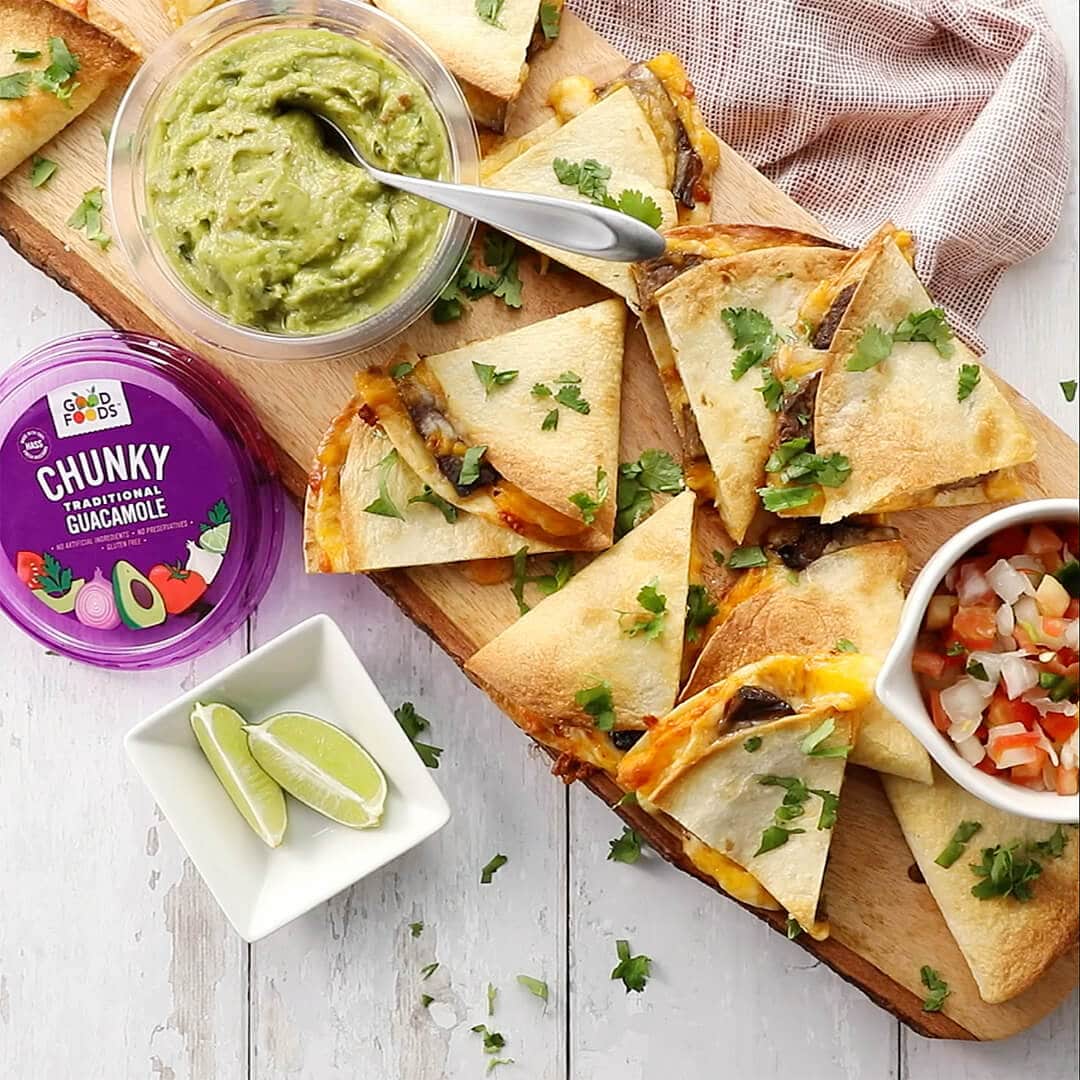 Carne Asada Quesadillas
Servings: 5
Marinade Time: 2 hours up to overnight
Prep Time: 20 minutes
Cook Time: 20 minutes
Ingredients:
1 ½ lb skirt steak
¼ cup olive oil
2 Tbsp lime juice
2 jalapenos, seeds removed and diced
3 chipotles in adobo sauce, chopped with sauce included
2 Tbsp minced garlic
¼ cup brown sugar
1 Tbsp cumin
1 Tbsp chili powder
2 tsp kosher salt
2 Tbsp olive oil, for searing steak
10 flour tortillas
3 cups Colby jack cheese, shredded
2 Tbsp butter, melted
Instructions
Marinade Ahead: Combine olive oil, lime juice, jalapenos, chipotles in adobo sauce, garlic, cumin, chili powder and salt in a medium size bowl. Pour into a resealable bag and add steak, coating all sides. Refrigerate for 2-12 hours.
Preheat oven to 450°. Prepare a baking sheet with non-stick spray or olive oil.
Add olive oil to a large cast iron pan over high heat. Sear steak on each side for 3 minutes (should be medium rare / medium). Remove from heat and let rest on a cutting board for 5 minutes.
Slice the steak thinly against the grain.
Brush one side of tortilla with melted butter. Lay buttered side down on baking sheet. Fill one side of the tortilla with cheese, then steak, then more cheese. Fold over the tortilla. Repeat with remaining tortillas.
Bake for 8 minutes, flip tortillas and bake for 8 more minutes.
Serve hot with Good Foods chunky guacamole.