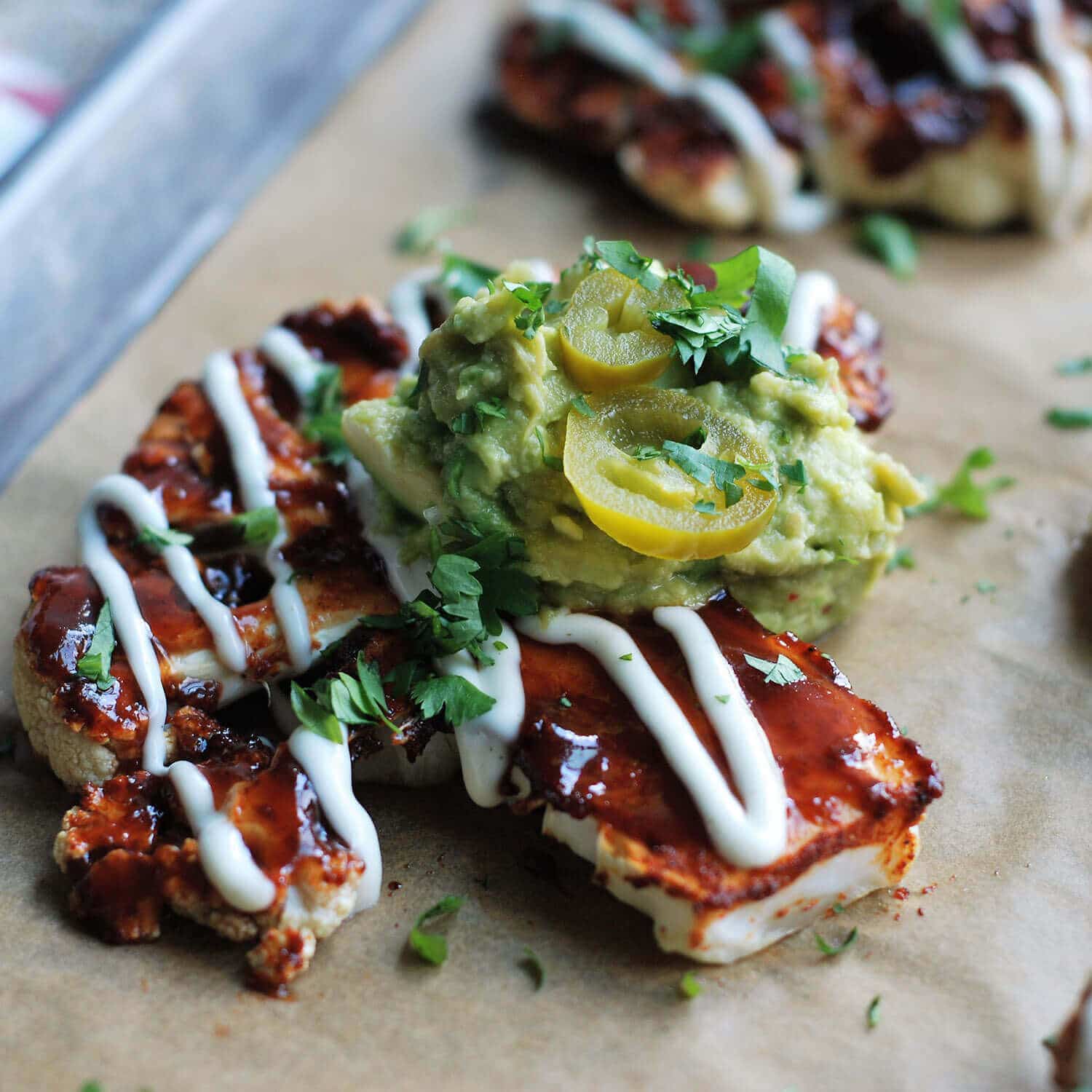 2020 Share The Love Winner:
Creator: Lauren Wyler
Category: Guacamole
From the Creator's Perspective:
I combined all my favorite BBQ flavors in an easy to prepare vegetarian and gluten free main dish! Roasted cauliflower is coated in a flavorful BBQpaste, drizzled with Good Foods Creamy Ranch Yogurt Dip and topped with Good Foods Chunky Guacamole. No one will miss the meat with this combo!