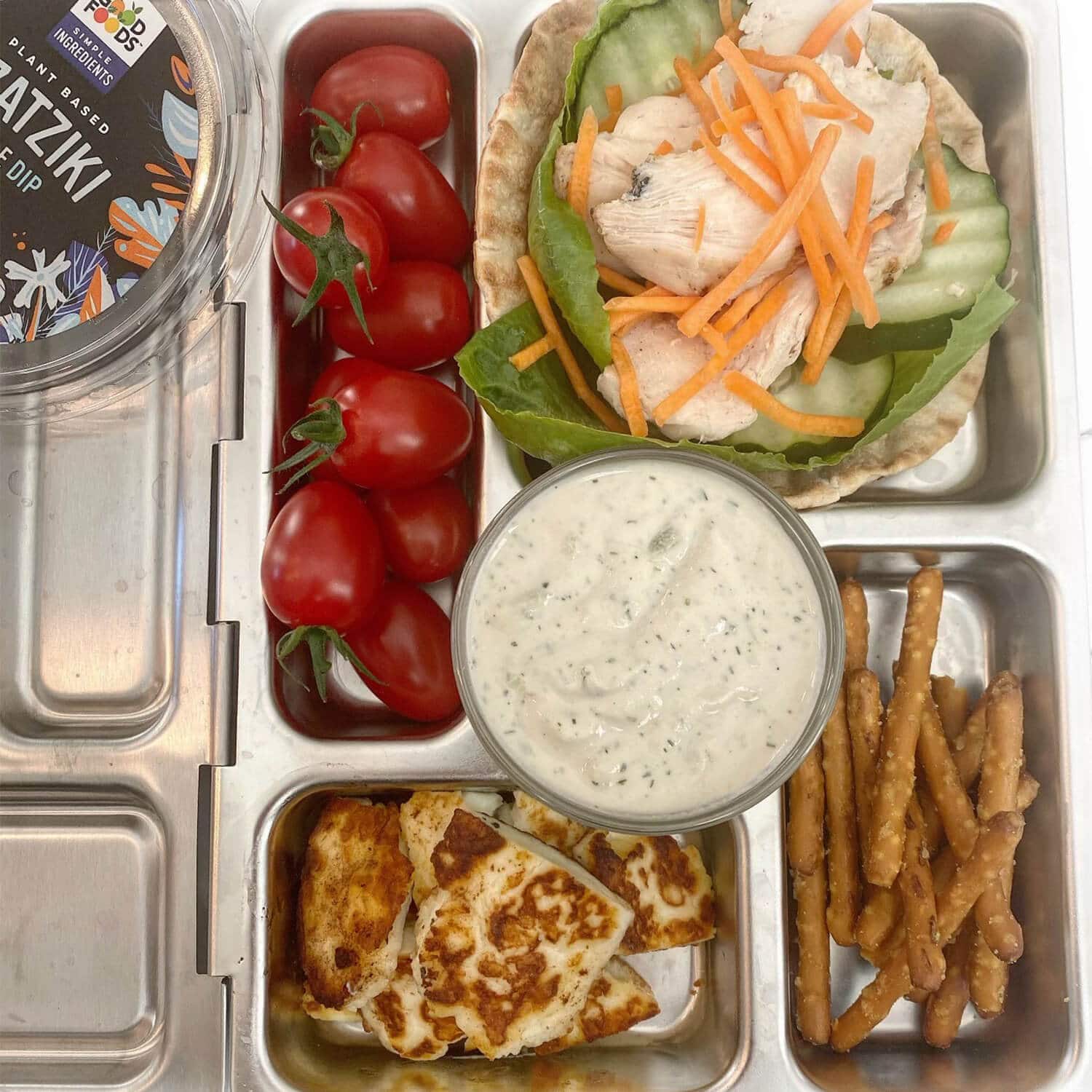 Mediterranean Bento Box With Tzatziki
Our friend @confessionofadietitian helped us create this easier than ever lunch to pack for busy work days at home or in the office! The ingredients listed here are easy to apply and switch out with other foods that you have on hand in the kitchen. Give it a try and let us know what you think!
Ingredients:
Cherry tomatoes 
Pretzels
Pita bread
Halloumi cheese
Grilled chicken
Carrots
Cucumbers
Lettuce
Salt (to taste)
Pepper (to taste)
Directions:
Chicken Pita: Combine and layer the grilled chicken, lettuce, cucumber and julienned carrots

Top with Good Foods Tzatziki Dip

Serve with: Grilled Halloumi cheese (Heat your grill pan to medium-high and throw the cheese on for about 2-3 minutes per side), cherry tomatoes and pretzel sticks.

Enjoy!