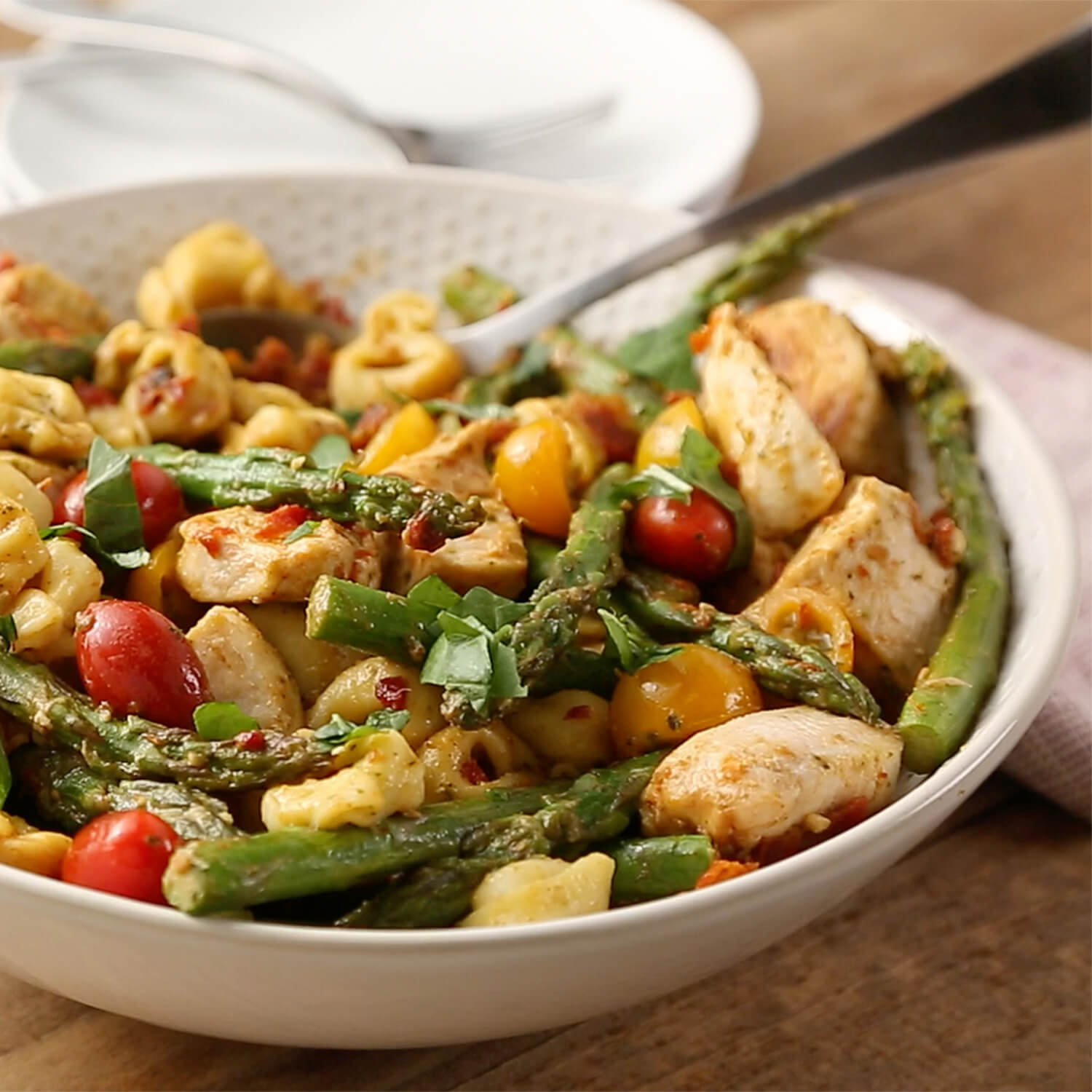 Pesto Chicken Tortellini
Servings: 4
Prep Time: 10 minutes
Cook Time: 15 minutes
Ingredients:
1 Tbsp olive oil
1 lb chicken breasts cut into 2-3" pieces
½ cup sundried tomatoes, drained and chopped
1 lb asparagus, ends trimmed then cut in half
1 cup tortellini, cooked and drained
1 cup cherry tomatoes, halved
¼ cup Good Foods Avocado Pesto
Fresh basil, chopped
Directions:
Heat olive oil over medium heat in a large skillet. Add chicken and cook 5 minutes stirring occasionally to brown all sides of chicken.
Add sundried tomatoes and asparagus to pan and cook another 5 minutes until chicken and asparagus are cooked through.
Add Good Foods Avocado Pesto and stir to combine. Add tortellini and tomatoes to the pan and stir to combine and heat together. Add more pesto if needed.
Season with salt. Sprinkle with fresh basil.