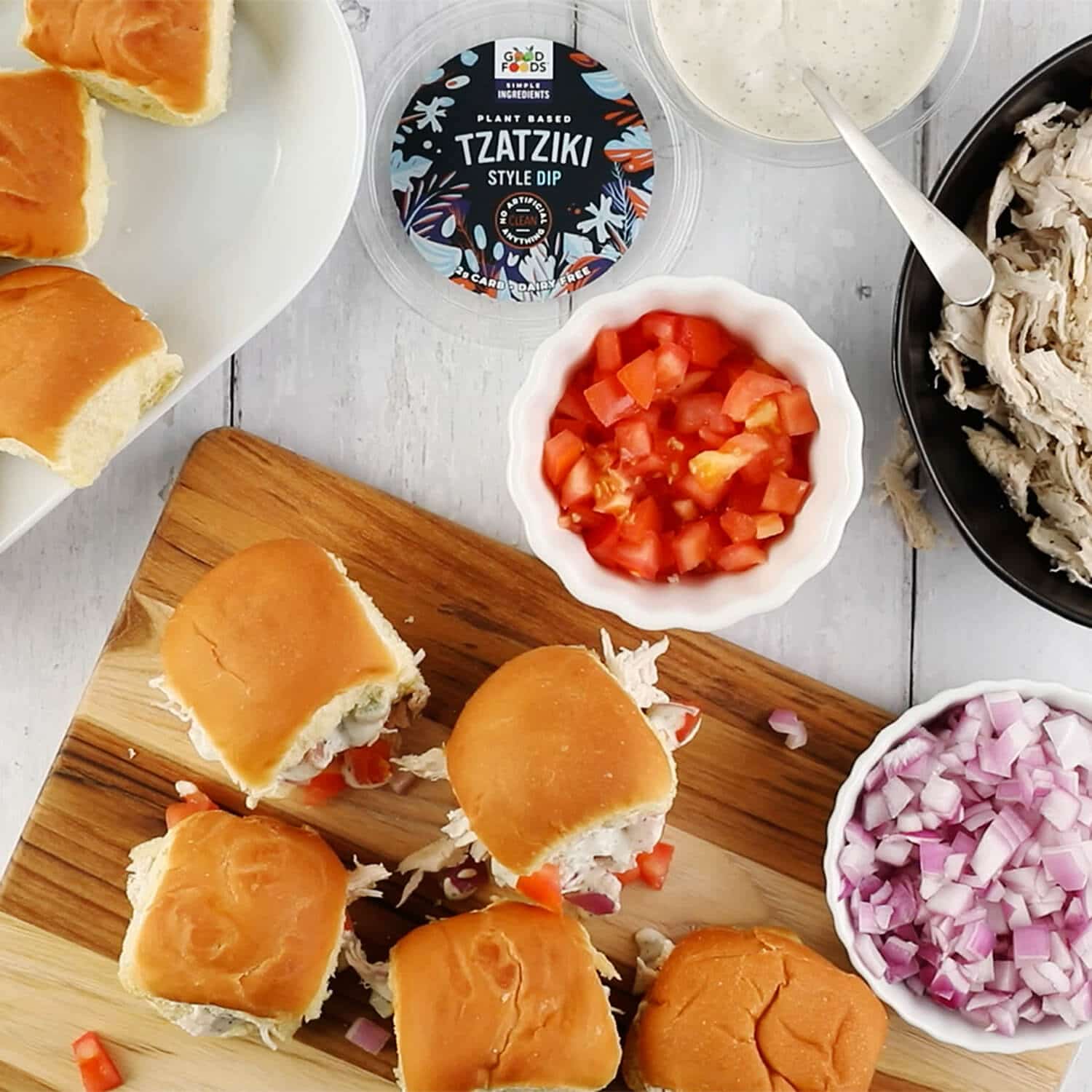 Tzatziki Chicken Gyro Sliders
Servings: 3-4
Marinade time: 30 minutes – 24 hours
Prep Time: 10 minutes
Cook Time: 15-20 minutes
Ingredients:
2 lbs boneless skinless chicken breasts
8oz package Good Foods Tzatziki Dip, divided
3 Tbsp lemon juice
2 Tbsp olive oil 
1 Tbsp red wine vinegar 
1 1/2 tsp kosher salt 
1 tsp pepper
12 slider buns or dinner rolls
1/2 red onion, chopped
1 medium tomato, diced 
Directions:
Place chicken in resealable container. Add ¼ cup Tzatziki dip, lemon juice, olive oil, red wine vinegar, salt and pepper into container and seal. Place in refrigerator, ideally for 24 hours, but at least 30 minutes to marinade.
Preheat oven to 450°. Line a baking sheet with aluminum foil and coat with cooking spray.
Remove chicken from container and place on baking sheet. Roast for 15-20 minutes or until chicken reaches an internal temperature of 170°.
Shred chicken.
Top buns with shredded chicken, red onion, tomato and Good Foods Tzatziki Dip.