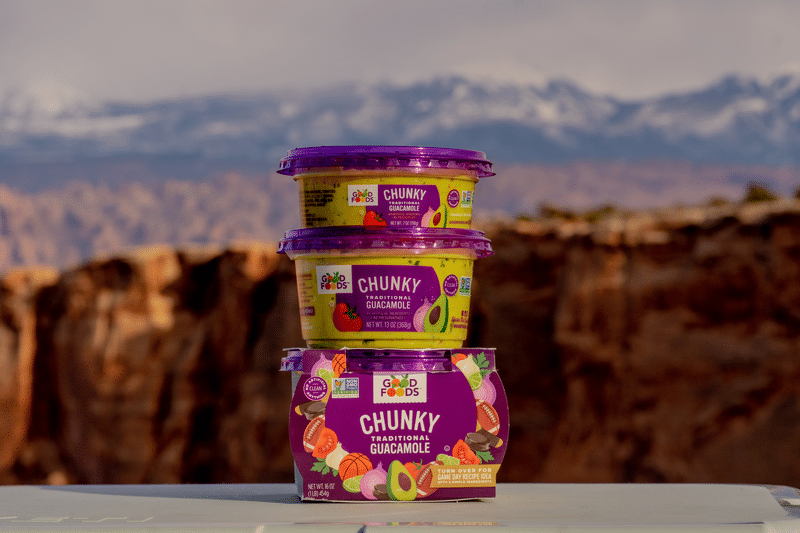 10 Store-Bought Guacamole Brands, Ranked
Good Foods is a family-owned company based in Pleasant Prairie, Wisconsin. It specializes in producing fresh, healthy, and natural food products, including guacamole, dips, salsas, and a variety of pre-packaged rotisserie chicken salads. In an effort to provide its customers with safe, fresh, and delicious foods, the company is committed to using only the freshest and highest-quality ingredients in its products, which are made without any artificial preservatives, flavors, or colors. Additionally, Good Foods emphasizes sustainability and ethical sourcing in its production process, which it achieves by visiting farmers worldwide to ensure their practices and standards meet the company's needs — and it's what ultimately positioned this brand among the top five in this ranking.
When it comes to Good Foods' Chunky Traditional Guacamole, customers describe it as having the "perfect amount of spice" and state that they "love the taste, and the consistency." This guac is made with 100% natural ingredients and is vegan, gluten and dairy free, non-GMO verified, and keto and paleo friendly. Plus, it is also a high pressure-certified product, which means it has undergone a processing method that relies on cold water and pressure to kill disease-causing bacteria, allowing the company to produce natural, clean, and long-lasting products without the need to use common food additives like artificial preservatives to make the guac safe for consumers. Moreover, Good Foods believes in giving back to the planet by using 100% recyclable containers and committing to sustainability practices that will help its production facility create no landfill waste. Good Foods also has a Spicy Chunky Guacamole for those looking for a greater jalapeño kick.
Check out the full article here!
Article from TheDailyMeal.com