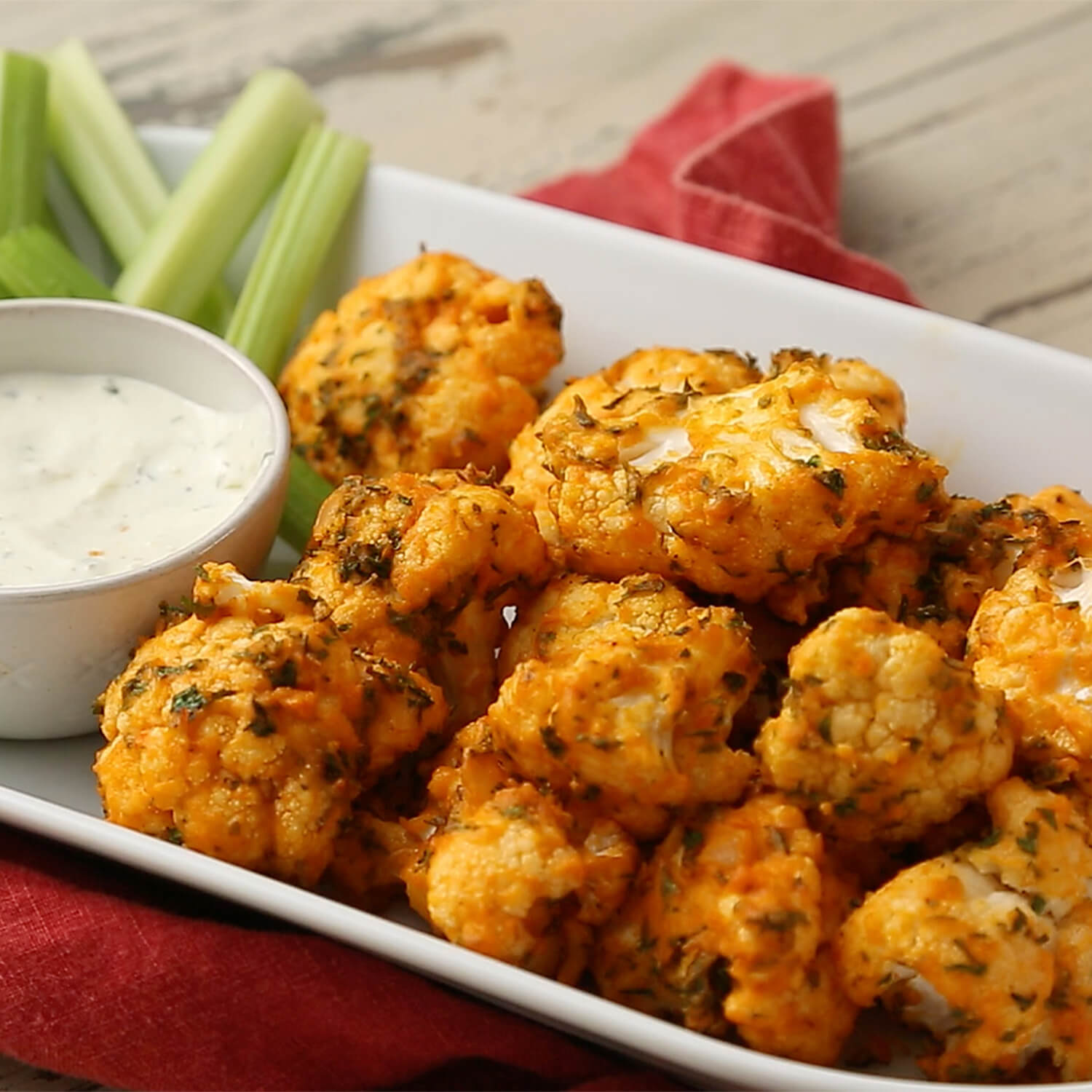 Air Fryer Buffalo Cauliflower Bites
Servings: 4
Prep Time: 10 minutes 
Cook Time: 15 minutes 
Ingredients:
1 head cauliflower, cut into florets
2 Tbsp butter, melted
1 Tbsp olive oil
¼ cup Good Foods Buffalo Dip
¼ cup Frank's buffalo sauce
¼ cup all-purpose flour (or almond flour)
3 Tbsp dried parsley
½ Tbsp garlic powder
1 tsp seasoned salt
Directions:
In a large bowl, combine melted butter, olive oil, Good Foods Buffalo dip and buffalo sauce. Add cauliflower and toss until coated.
In a small bowl, combine flour, parsley, garlic powder and seasoning salt.
Sprinkle seasoned flour over cauliflower, stirring to coat as sprinkling to evenly coat.
Air fry in batches at 350°F for 15 minutes. Cauliflower is ready when florets are lightly browned and crispy. Serve warm with celery sticks and Good Foods Ranch dip.