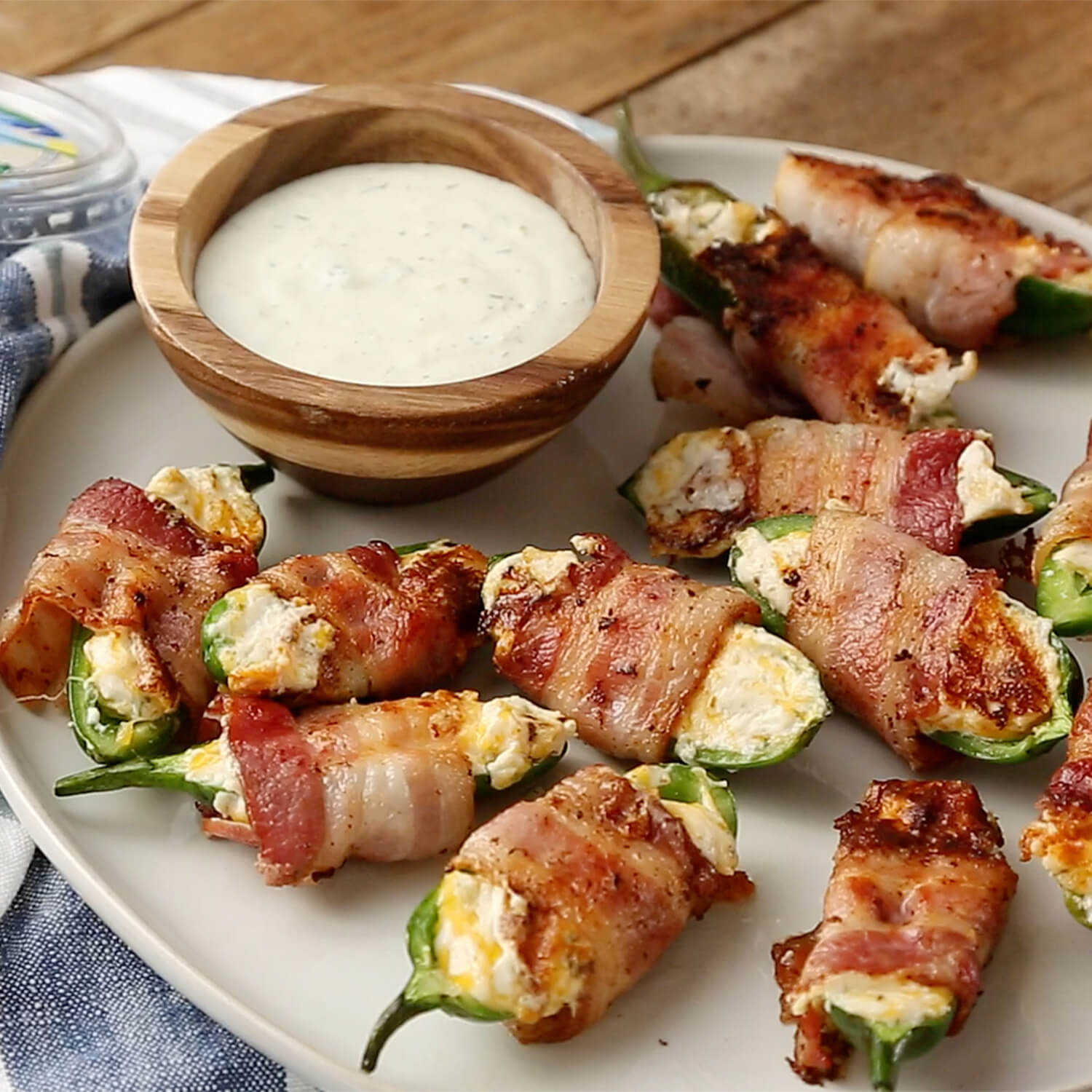 Bacon Ranch Jalapeno Poppers
Servings: 24 jalapeno poppers
Prep Time: 10 minutes
Cook Time: 20 minutes
Ingredients:
12 large jalapenos
6 oz cream cheese, softened
2/3 cup Good Foods Ranch Dip
4 oz sharp cheddar cheese, shredded
1 tsp garlic powder
12 slices bacon, cut in half
Directions:
Slice jalapenos in half lengthwise. Using a spoon, discard seeds and membranes.
Mix cream cheese, Good Foods ranch dip, cheddar cheese and garlic powder together in a small bowl. Spoon mixture into jalapenos. Wrap each jalapeno in a slice of bacon. Use a toothpick to secure if needed.
Cooking Options:
Bake: 425° for 15-20 minutes or until bacon is crispy.
Air Fry: 350° for 15-20 minute or until bacon is crispy.
Grill: Over medium low heat, grill 5 minutes with the cut side down. Then flip and grill an additional 15 minutes or until bacon is crispy.