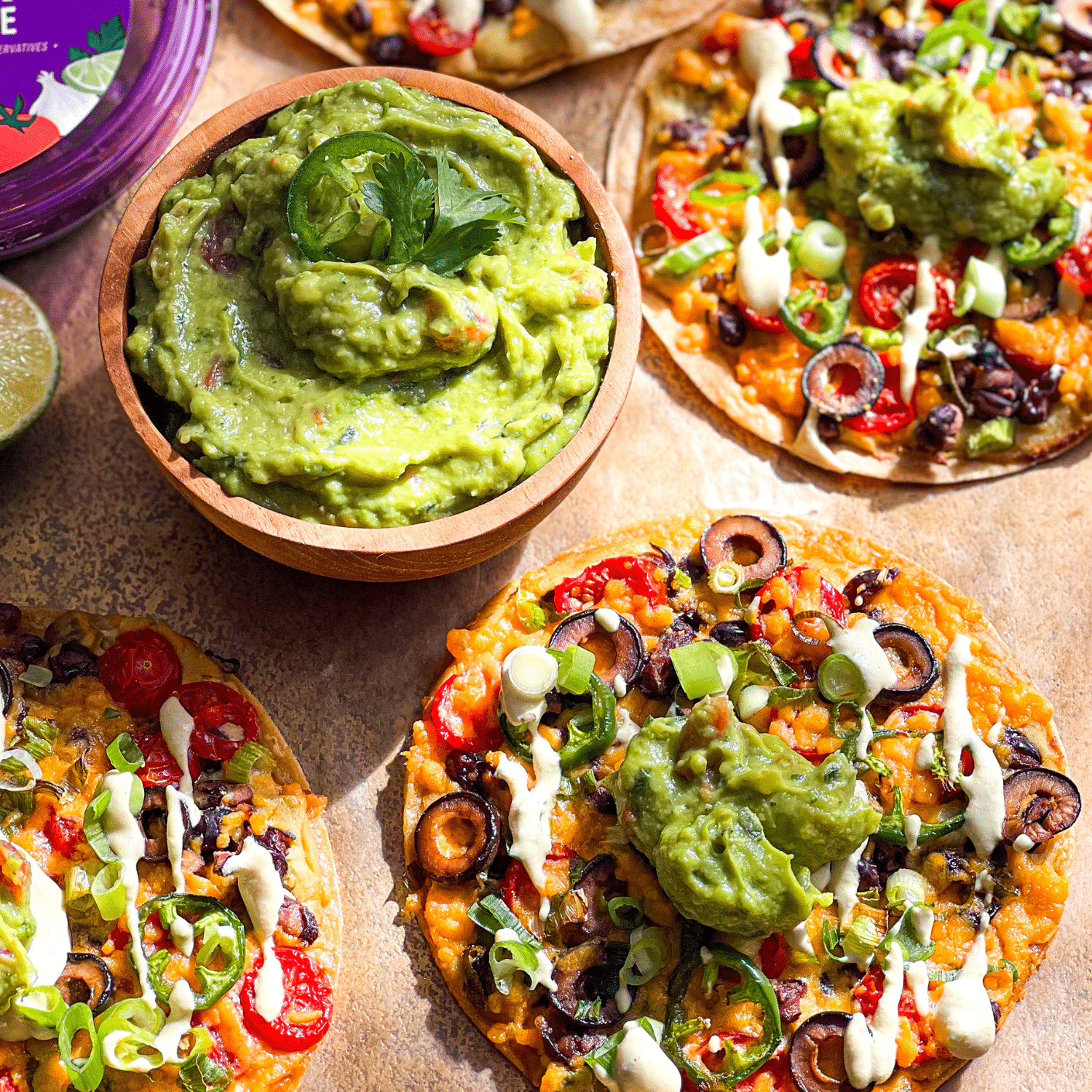 Black Bean Tostadas
Serve fiesta flavor in every bite with these black bean tostadas from our friend @naturallyzuzu! Drizzled with Good Foods Spicy Queso Blanco and Chunky Guacamole, these tostadas are quick and easy to make. Check out the recipe below!
Ingredients:
1 tub of Good Foods Chunky Guacamole
1 tub of Good Foods Spicy Queso Blanco
6 fresh corn tortillas
1 can of black beans drained
1/2 cup of sliced black olives
1/2 cup of sliced cherry tomatoes
1/2 cup of diced green onions
1 jalapeño sliced
1 cup of shredded vegan cheddar or Mexican blend cheese
Instructions:
Preheat the oven at 390 F. Line a baking sheet with parchment paper. Spray the bottom with some avocado oil and place tortillas on sheet. This will make the tortillas crispier.
Layer each tortilla with one tablespoon of Good Foods Spicy Queso Blanco, black beans, tomatoes, onions, olives, jalapeños and cheese equally.

Bake until the cheese is melted and bubbly.

Drizzle each taco pizza with more queso blanco and a dollop of chunky guacamole.

Enjoy!