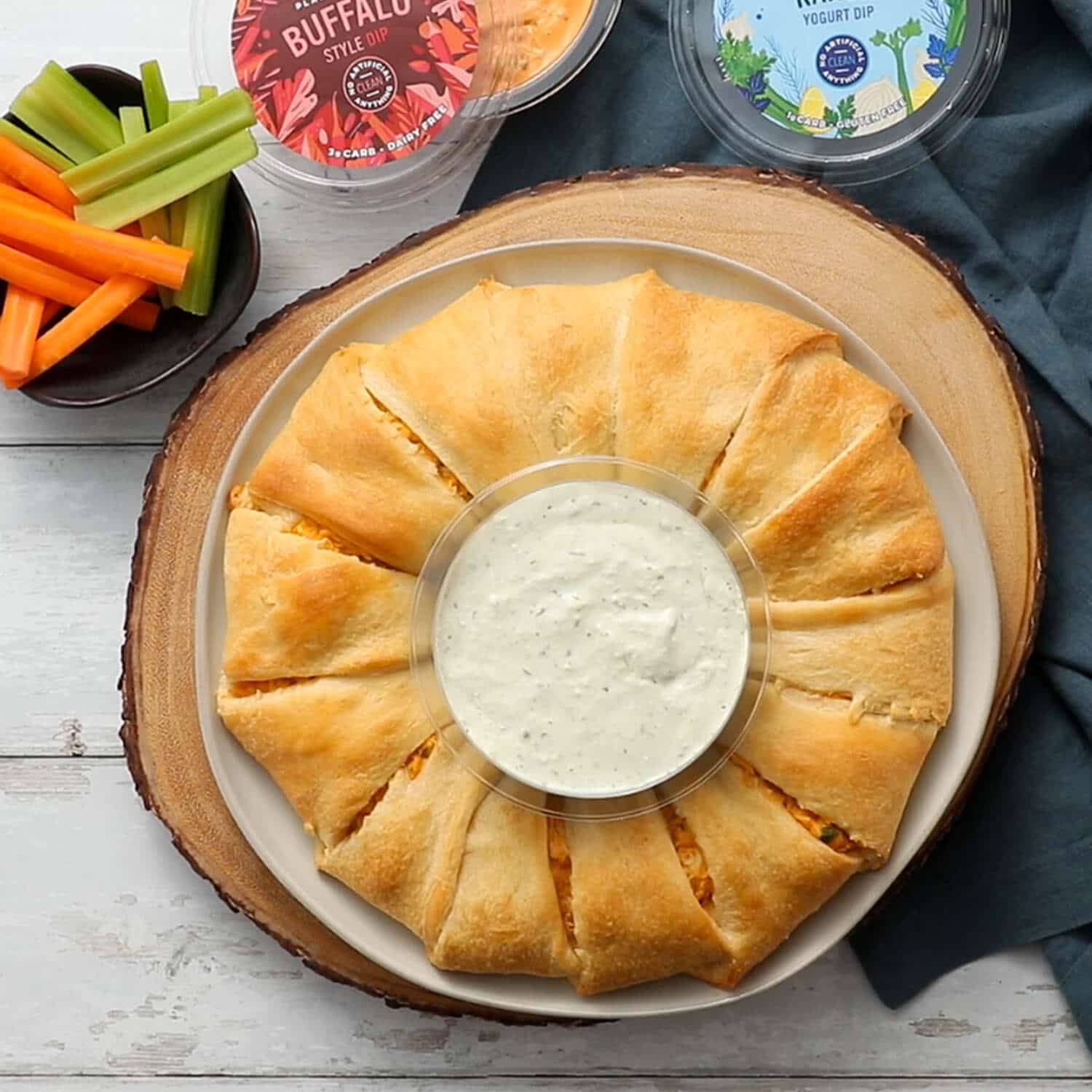 Buffalo Chicken Crescent Ring
Ingredients:
4 oz cream cheese, softened
1 chicken breast, cooked and finely diced or shredded into bit size pieces
¼ cup hot sauce
¼ cup Good Foods Buffalo Dip
4 oz. marble jack cheese, shredded
1/3 cup blue cheese
2 green onions, finely diced
Celery and carrot sticks for dipping
Directions:
Preheat oven to 375°. Prepare a baking sheet with non-stick cooking spray.
In a medium bowl, combine cream cheese, chicken, hot sauce, buffalo dip, shredded cheese, blue cheese and green onion. Stir to combine and set aside.
Separate crescent rolls into 16 triangles. Arrange in a circle, overlapping the wider parts so that the points of the triangle point outward looking like a sun. Leave a 6" diameter in the middle.
Spoon chicken mixture onto the wider, overlapping area of the crescent roll.
Bring each crescent roll triangle over the filling and tuck underneath and press into the bottom of the ring to secure it. Buffalo chicken mixture will show between crescent rolls.
Bake 15-20 minutes or until golden brown. Allow to cool slightly then serve with a bowl of Good Foods Creamy ranch dip in the center of the ring with celery and carrots for dipping.
Steps: