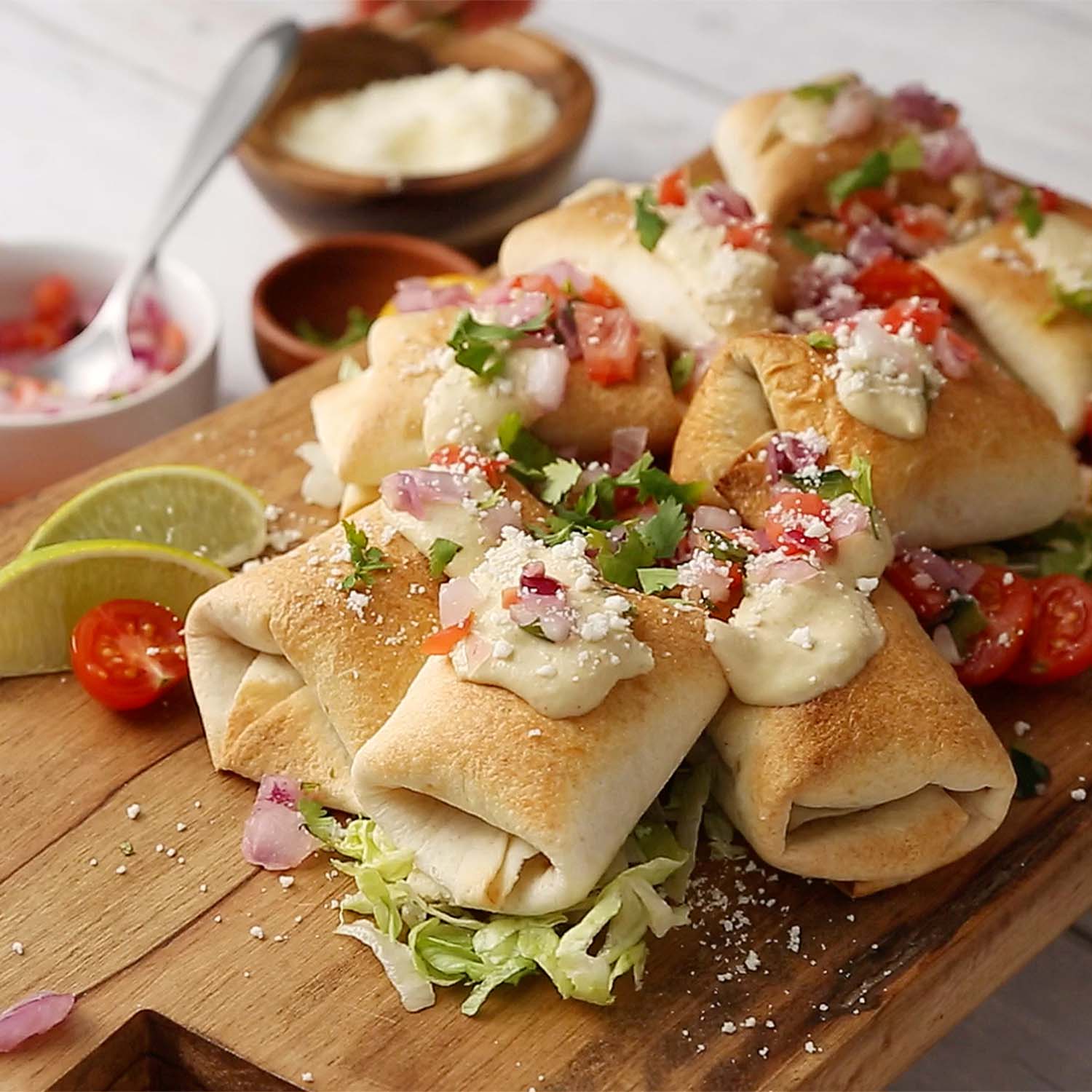 Chicken Chimichangas
Servings: 3-4
Cook Time: 25 minutes
Ingredients:
1 Tbsp olive oil
2 cups chicken, shredded (rotisserie works well)
1 can (4.5 oz) green chilies
2 Tbsp taco seasoning
3 Tbsp water
¾ cup refried beans
1 cup cheddar cheese, shredded
8 flour tortillas (6 inch)
Pico de Gallo
Cotija cheese
Fresh cilantro
Instructions:
Add oil to a medium-sized pan over medium heat. Add chicken, green chilies, taco seasoning and water; stir to combine. Cook uncovered about 5 minutes or until heated through, stirring frequently.
Dividing ingredients evenly among tortillas, add refried beans to center of tortilla. Top with chicken and cheese. Fold the sides in then tightly fold bottom side up and roll to wrap.
Spray outsides of each chimichanga with non-stick cooking spray. Place in air-fryer basket seam side down. Air fry in batches if needed. Air fry at 400° for 5-10 minutes or until lightly browned and heated through.
Top chimichangas with a drizzle of Good Foods Spicy Queso Blanco, pico de gallo, cotija cheese and fresh cilantro.