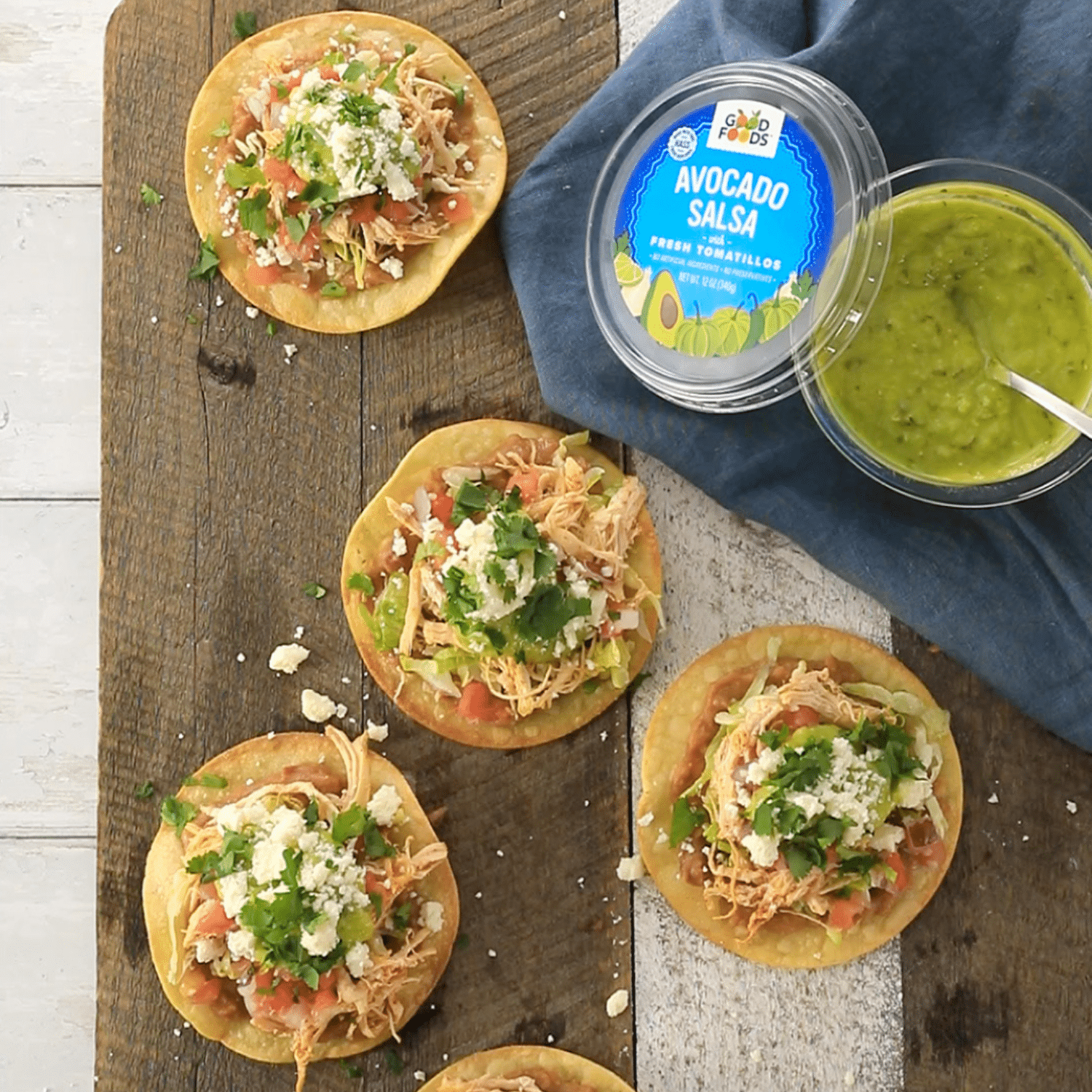 Chicken Tostadas
Servings: 4-6
Prep Time: 10 min
Cook Time: 10-15 minutes
Ingredients:
10 corn tortillas
Olive oil
2 large chicken breasts, cooked and shredded (rotisserie works well)
1 tbsp taco seasoning
10 oz can refried beans
Shredded lettuce
Pico de Gallo
Cotija cheese, crumbled
Fresh cilantro, chopped
Lime wedges
Instructions:
Preheat oven to 400°. Spray two large baking sheets with cooking spray.
Brush both sides of tortillas with olive oil and place in a single layer on prepared baking sheets. Lightly season with salt. Bake for 5 minutes, flip and bake another 5-10 minutes or until tortillas are crispy.
Combine chicken and taco seasoning in a bowl and toss to combine.
Assemble tostadas with refried beans, shredded chicken, lettuce, Pico de Gallo, Good Foods Avocado Salsa, cotija, cilantro and lime juice.
Enjoy!