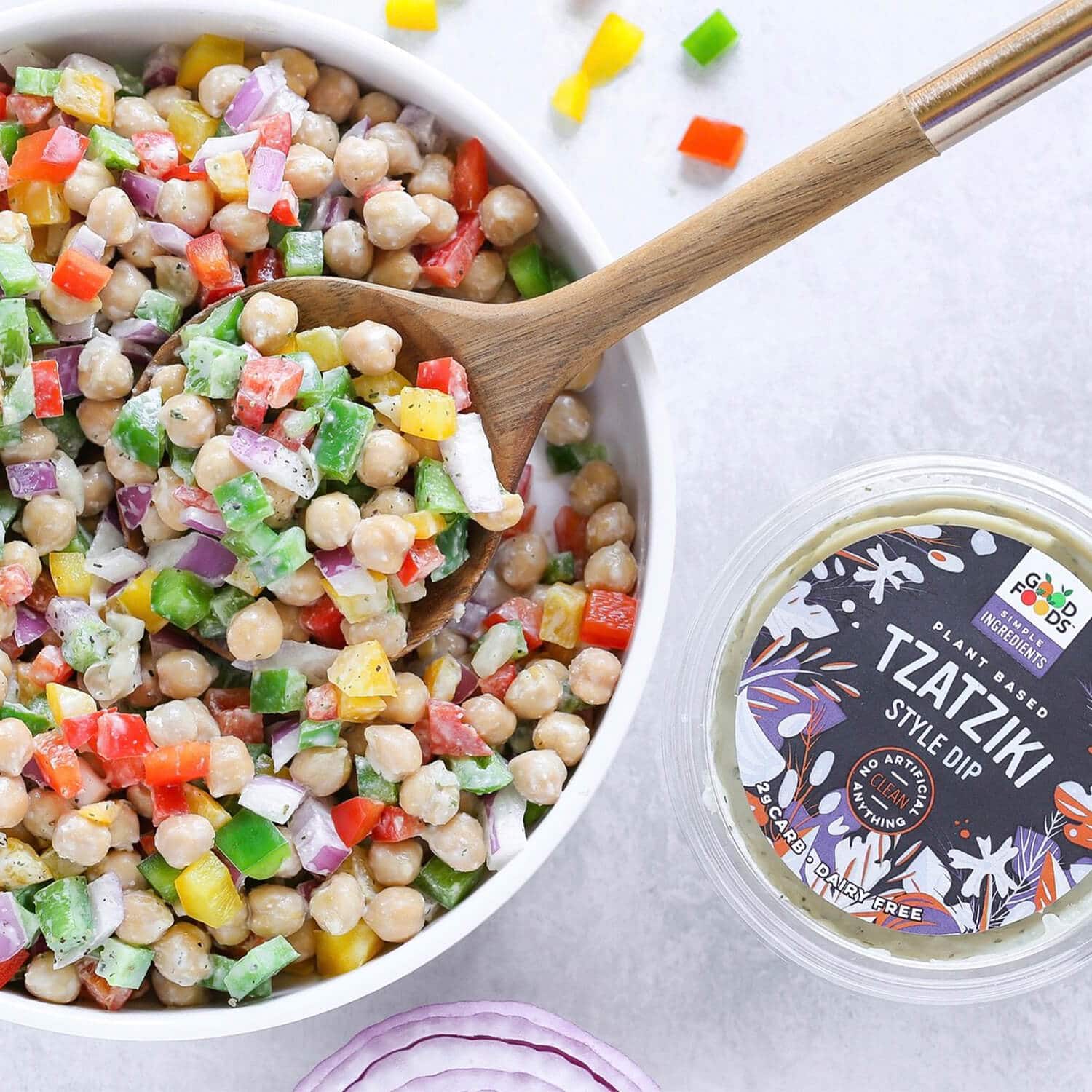 Colorful Chickpea Salad – 5 Ingredients & Ready in 5 Minutes
Perfect as a side salad for your next meal or a light lunch, this quick and easy 5 minute chickpea salad made by @neuroticmommy is perfect for a hot summer day!

Ingredients:
2 cans of chickpeas (15oz ea)
3 chopped peppers – green, red, yellow
1/2 red onion
Squeeze of lemon juice
Directions:
Drain and rinse chickpeas and place into a large bowl.
Dice all vegetables and add to the large bowl.
Top with squeezed lemon juice.
Add salt and pepper to taste.
Mix all ingredients and let marinade in the fridge for 10 minutes. Enjoy!