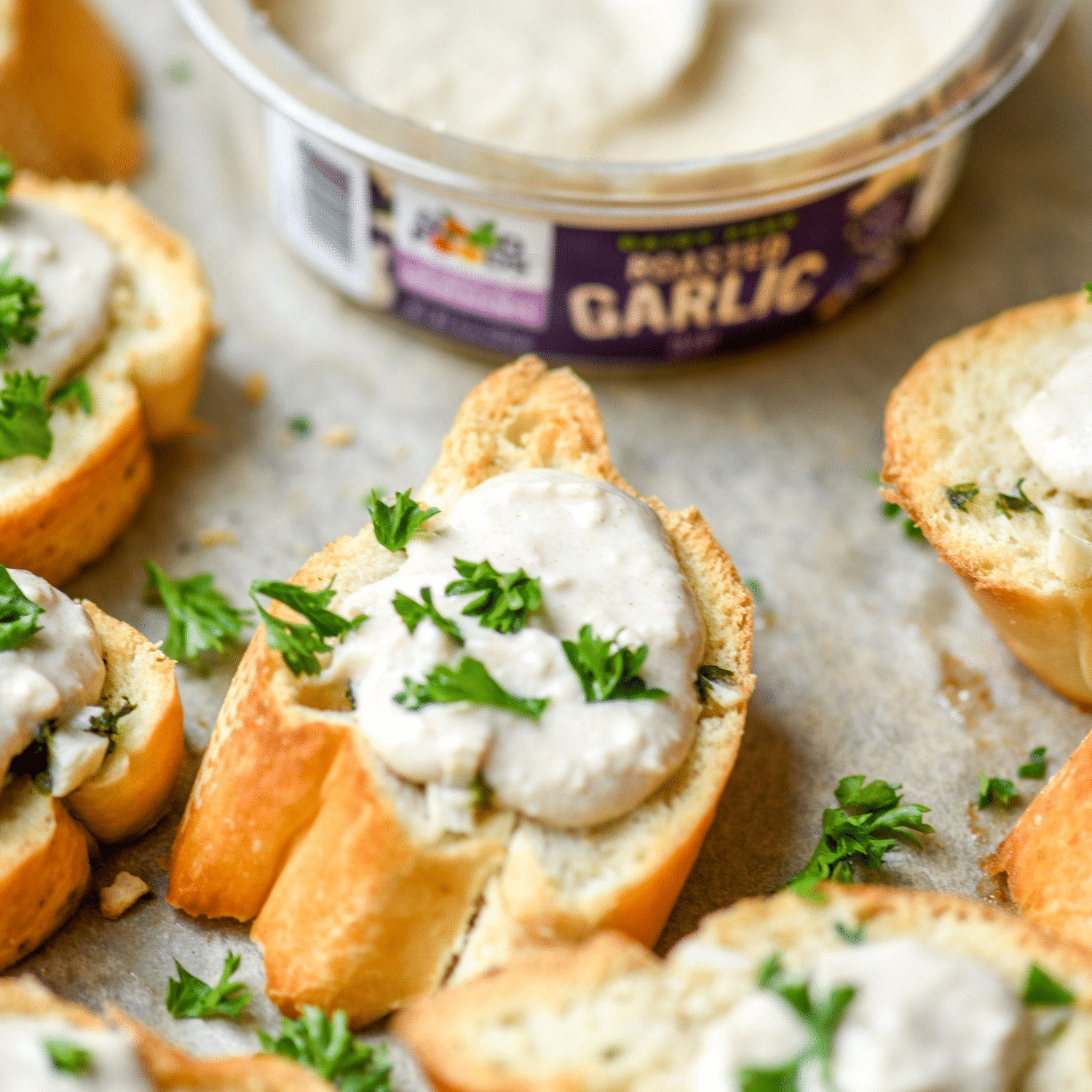 Double Roasted Garlic Bread
This is the garlic bread of your dreams! Thank you to our friends over at Best of Vegan for this amazing and tasty recipe.
Servings: 4-6
Prep time: 10 minutes
Cook time: 10 minutes
Total time: 20 minutes
Ingredients:
 1 baguette
 5-6 garlic cloves (or as many as your heart desires!)
 1/4 cup vegan butter, melted
 1/2 handful fresh parsley, chopped (plus more to garnish)
 Salt and pepper, to taste (note: omit the salt if using salted butter)
Instructions:
Preheat the oven to 400ºF (200ºC) and line a baking sheet with parchment paper.
2. Cut the baguette into about 1 1/2 inch slices, then place them on the baking sheet.
3. Mix the melted butter with with the parsley, salt, and pepper in a small bowl, then brush a generous amount onto each piece of baguette (one side is sufficient, but feel free to brush the other side too if there is any leftover butter mix).
4. Bake for about 10-12 minutes or until crispy and golden brown.
5. Immediately top with a dollop of roasted garlic dip and a little more chopped parsley) and enjoy warm.