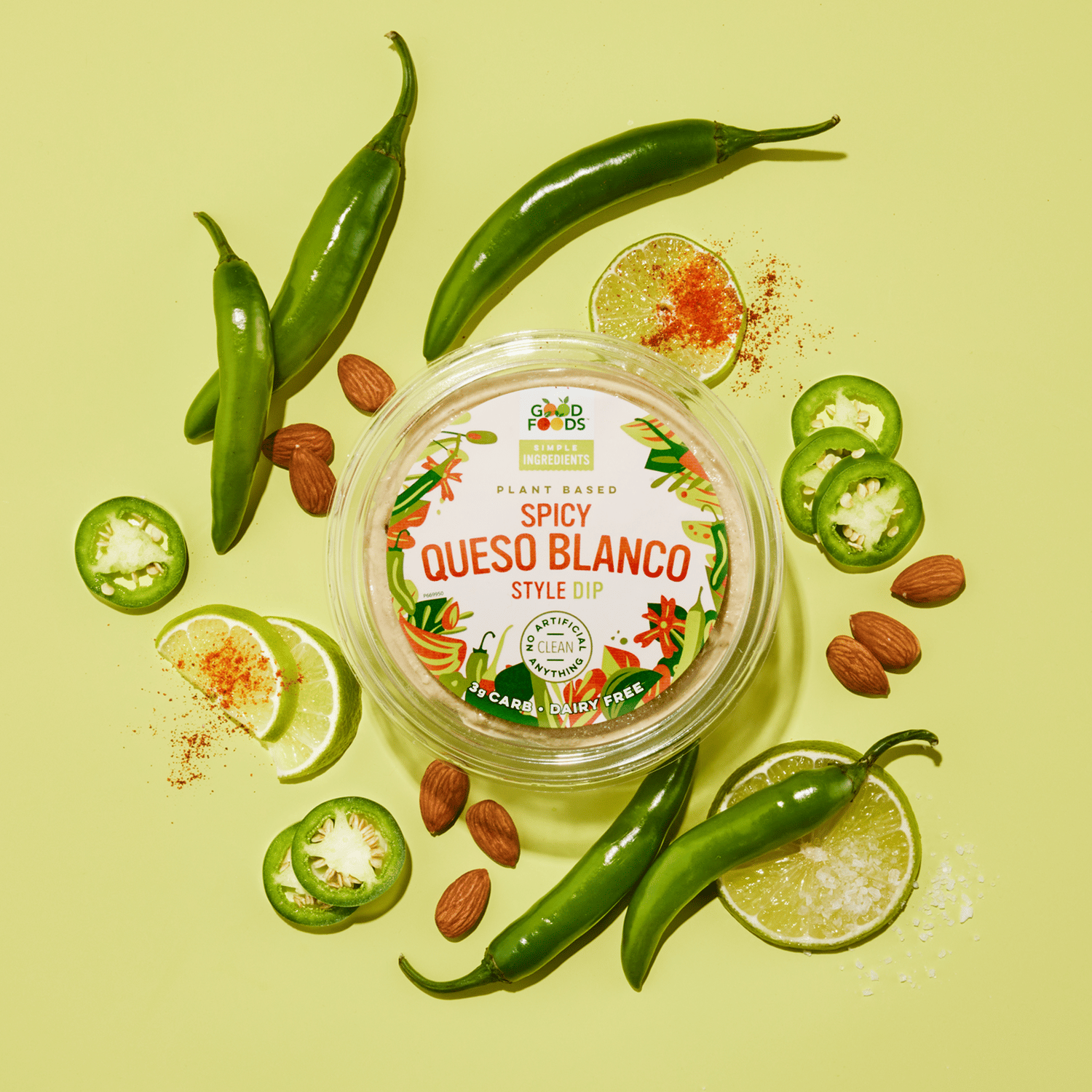 Good Foods Queso Makes Top Dairy-Free Cheese List
Good Foods makes queso that's spicy, natural and pretty healthy, but is it cheesy?
"I really appreciate the effort here to make something relatively healthy, but it's the spicy flavors that I find really refreshing". The main ingredient is cauliflower, with other ingredients like peppers, cashews and almonds. It's much lower-calorie than anything else on this list, but it's still super creamy and feels indulgent on tortilla chips or tacos. Is it cheesy though? The effect is more like sour cream sauce or ranch dressing than queso. I love it, I love the ingredients, but it doesn't quite ring true. Still, you can bake it into enchiladas, quiches and casseroles without it splitting, which is a major win." – Heather Martin, author
Check out the complete list here!
Article sourced from today.com.