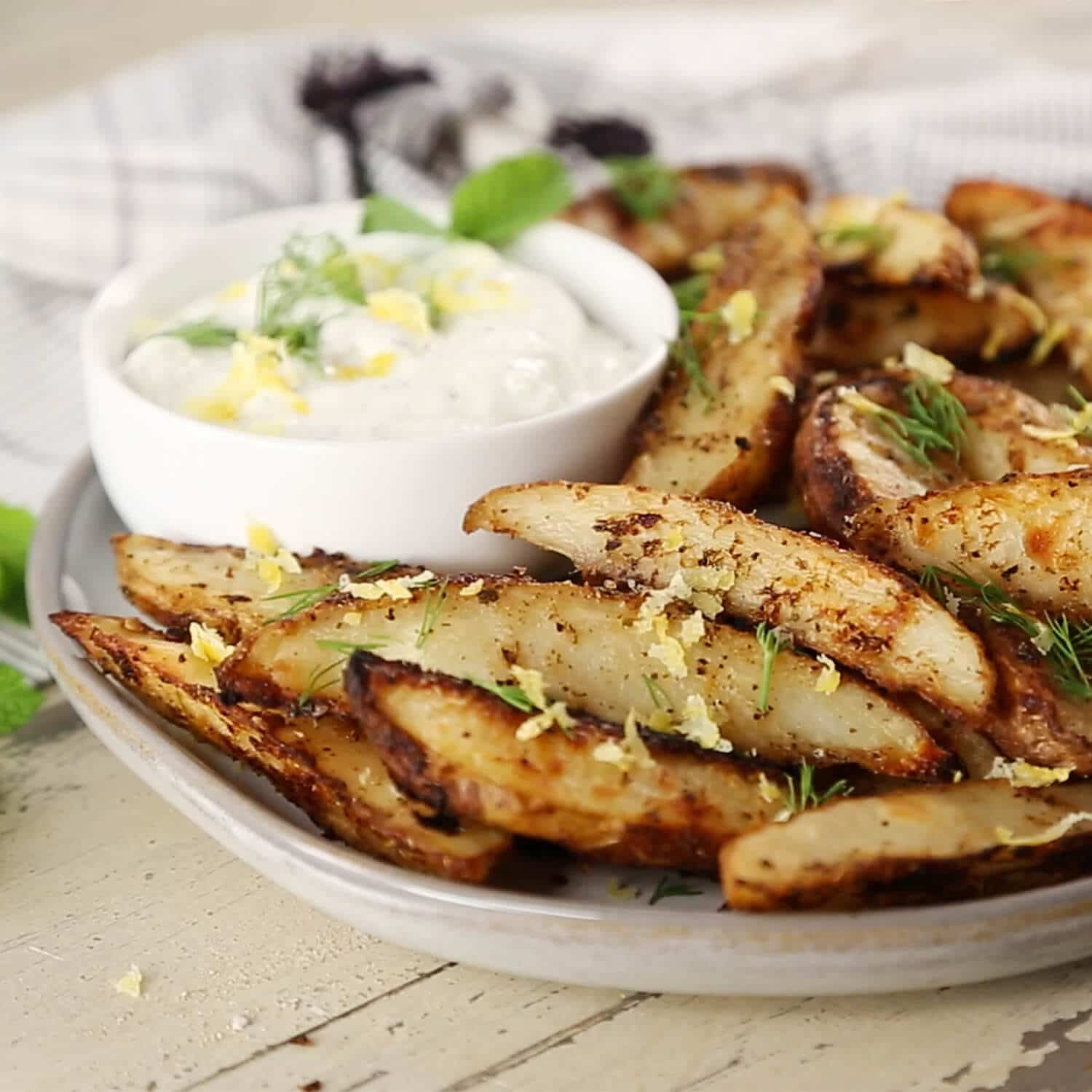 Greek Potato Wedges
Servings: 4-6
Prep Time: 30 minutes
Cook Time: 90 minutes
Ingredients
4 medium russet potatoes
1/2 cup Greek vinaigrette dressing
½ tsp each: oregano, onion powder, garlic powder, salt and pepper
Lemon, sliced
8 oz package Good Foods Feta Cucumber Dip
Garnishes: lemon zest and fresh dill
Directions
Preheat oven to 425°. Line a baking sheet with parchment paper.
Cut unpeeled potatoes into wedges.
Heat pan of water until boiling. Place potatoes in pot over high heat for 6 minutes.
Gently drain in a colander and let cool for 5 minutes.
Meanwhile, add Greek vinaigrette, oregano, onion powder, garlic powder, salt and pepper to a bowl; stirring to combine. Add cooled potatoes and gently coat with dressing mix.
Transfer potatoes to prepared baking sheet, drizzle with leftover dressing mix. Add lemon slices
Bake for 25 minutes, then flip and bake for 15 more minutes.
Garnish with lemon zest and dill. Serve warm with Feta Cucumber Dip.