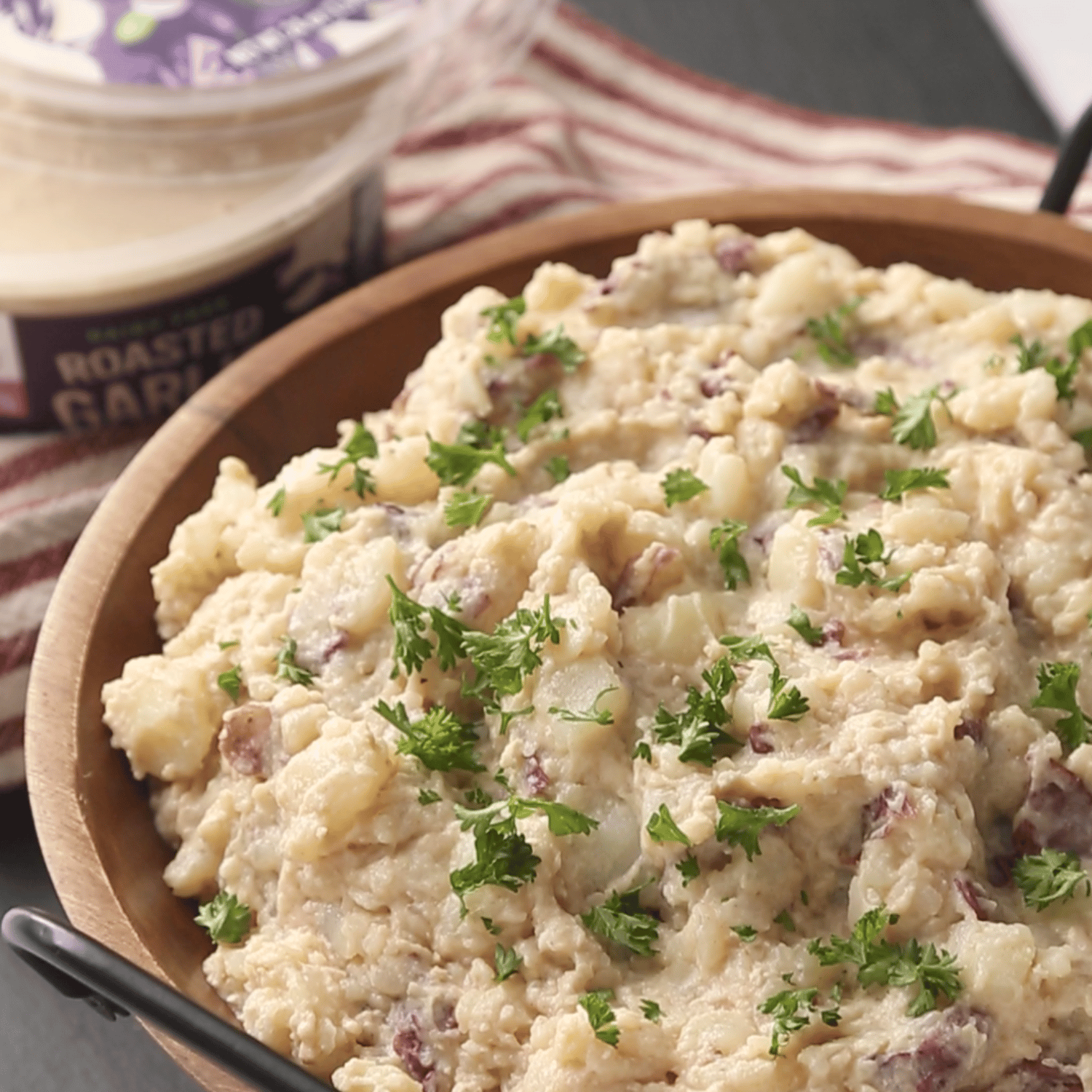 Roasted Garlic Mashed Potatoes
Servings: 6-8
Prep Time: 5 minutes
Cook Time: 20 minutes
Ingredients
3 lb baby red potatoes, washed
1 tbsp kosher salt
Salt and pepper to taste
Parsley for garnish
Directions:
Wash the red potatoes. In a large pot, add potatoes and cover them completely with water. Add salt and bring the water to a boil. Cook until potatoes are very tender when pierced with a fork, about 20 minutes.
Drain potatoes and return to pot. Mash with a potato masher (they should have some lumps in them).
Add Good Foods Roasted Garlic Dip; stir to combine.
Season with salt and pepper and serve warm.
 Enjoy!