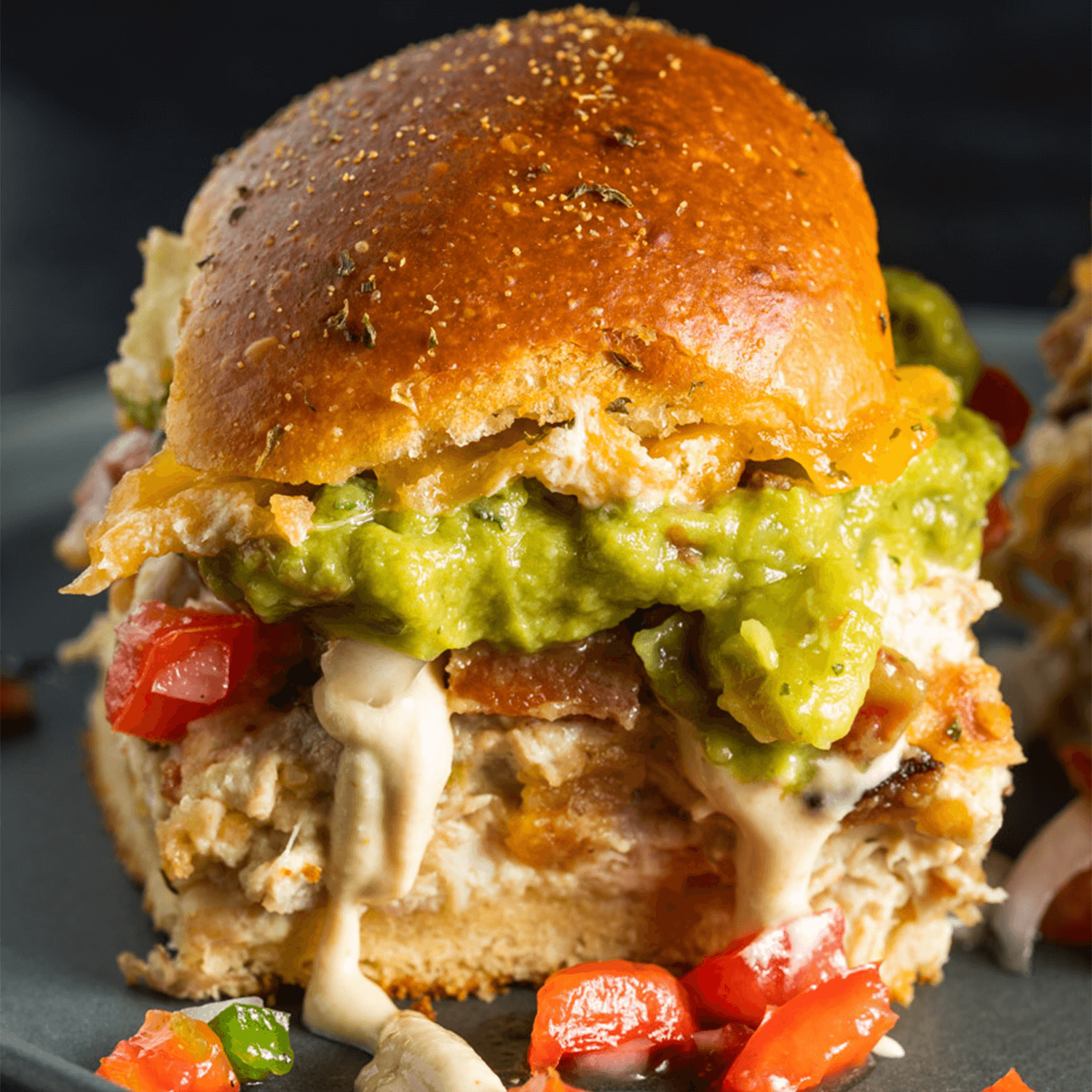 Savory Queso Chicken Sliders
Ingredients:
1 Rotisserie Chicken (about 4 cups chicken)
1 container Good Foods Spicy Queso Blanco
1 container Good Foods Chunky Guacamole
1 pkg Kings Hawaiian Sweet Rolls
6 bacon slices
Pico de Gallo (store bought)
1 pkg shredded cheddar cheese
2 Tbsp butter (melted)
Salt
Pepper
Garlic Powder
Dried Parsley
Instructions:
Start off by shredding the rotisserie chicken by hand. Measure out 4 cups of chicken and add to a big bowl. Pour in the queso and add in a nice sprinkle of pepper and 1/2 tsp salt. Give this a nice mix until everything is combined.
Cook your bacon until crispy then cut into bacon bits. Cut the buns in half. Grab a large casserole dish and brush with a little olive oil so it's coating the bottom. Add in the bottom layer of the buns. Top evenly with the chicken mixture then sprinkle with the bacon bits and a nice layer of the cheddar cheese. Now lay down the top buns and brush them with 2 tbsp melted butter.  Sprinkle it with garlic powder and parsley. Bake at 350 for 15-20 min. You want the top buns to be nicely browned and a little crispy.
Once they are out of the oven, peel back the top layer of the buns and spoon on some of the pico de gallo and Guacamole. Add the top layer back on and serve.  
Recipe from @mypaleoishlife!