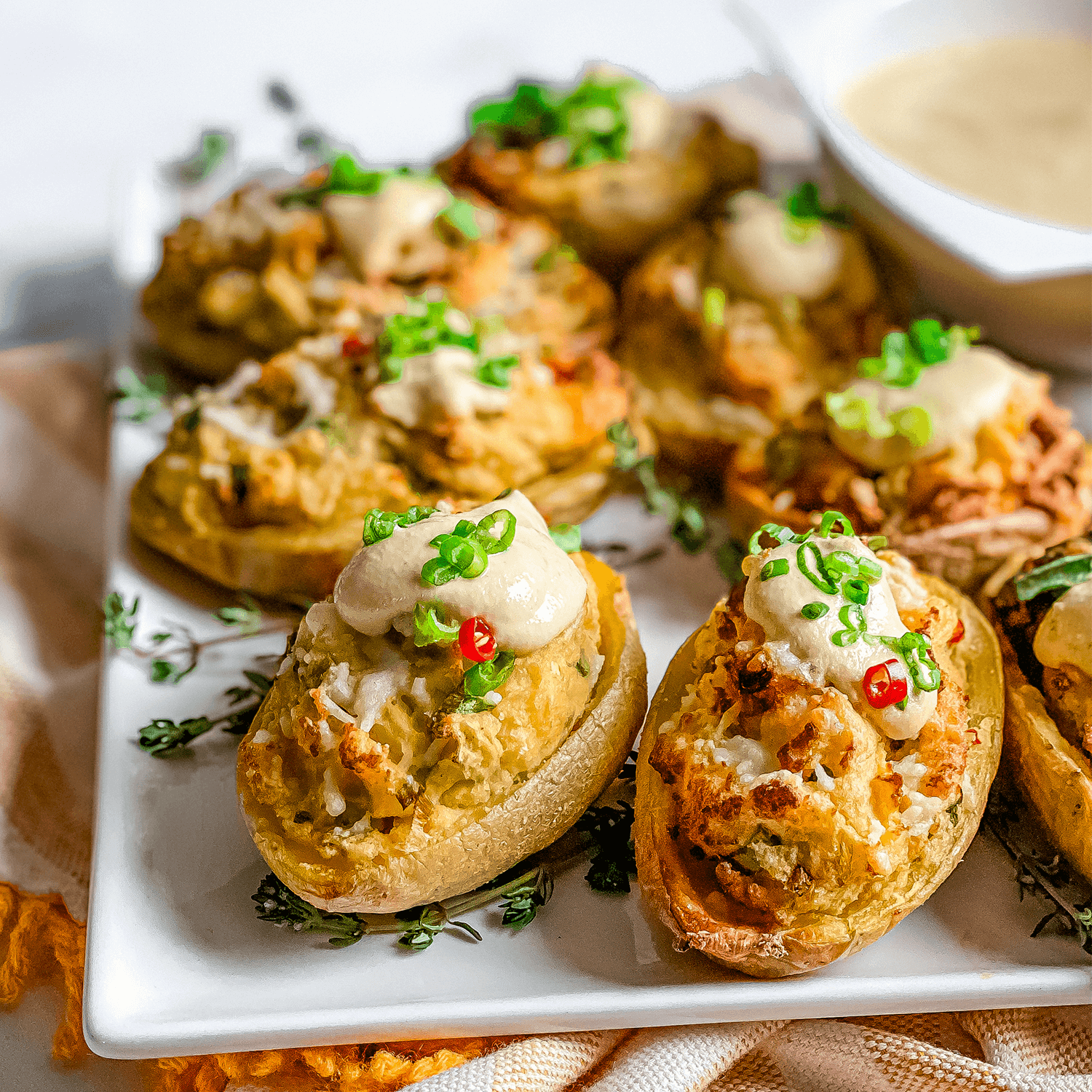 Spicy Queso Twice Baked Potatoes
Prep time: 30 min 
Cooking time: 20 min 
Makes 6 servings 
Ingredients:
6 medium size yellow potatoes or 3 large russet potatoes 
1/2 cup green onions, sliced
1 cup frozen corn
1 tsp black pepper 
1 tsp salt 
1 tsp paprika 
1/2 cup of vegan cheese shreds (optional)
Instructions:
Scrub and pierce potatoes. Cook in microwave on high for 10 minutes, rotating at 5 minutes. Optional: use the air fryer instead of microwave.
Cut each potato in half, lengthwise. Scoop out the pulp, leaving a thin shell.
Preheat oven to 375 F.
In a large bowl, mash the potato pulp. Add green oions, frozen corn, Good Foods Spicy Queso Blanco Dip, salt & pepper. Mix well. Add mixture into potato shells, equally.
Place stuffed potatoes onto a baking sheet. Sprinkle with shredded vegan cheese and paprika.
Bake potatoes for about 20 minutes. Potatoes should be golden with melted cheese. Enjoy!