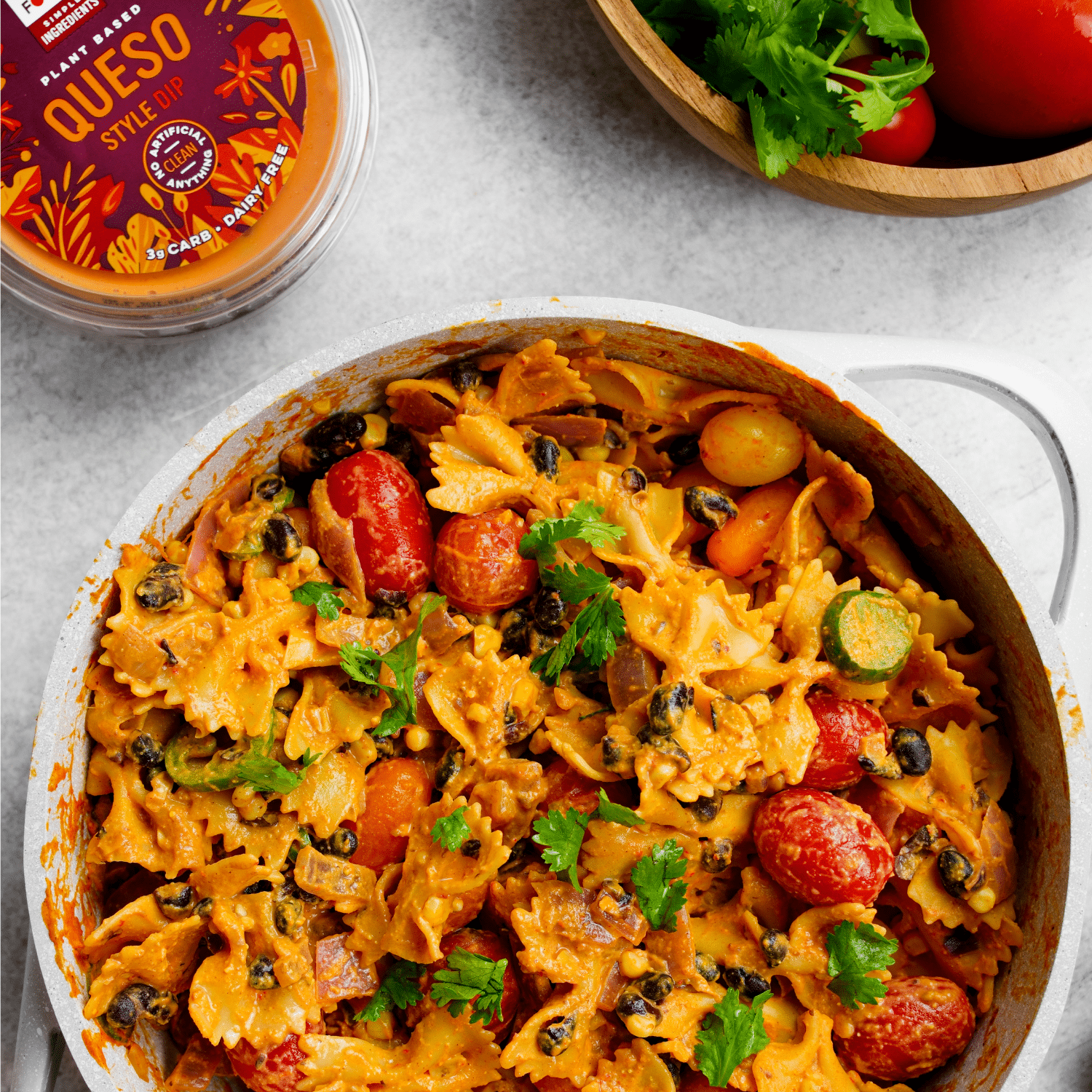 Taco Pasta
This taco pasta recipe from our friend @theallnaturalvegan is seriously a must-try. Made with simple ingredients like Good Foods Queso Dip, veggies, and pasta, it's amazing how much flavor this dish has.
Ingredients:
-1 box gluten-free pasta
– 1 container Good Foods Plant Based Queso
– 1 can of black beans
– ¼ cup vegetable broth
– 1 onion
– 4 cloves garlic
– 1 jalapeno
– 2 cobbs corn or ¾ cup canned corn
– 1 cup cherry tomatoes
Instructions:
Begin by boiling your pasta according to the package instructions.

Dice an onion and mince the garlic cloves and add to a large pan with the vegetable broth. Saute until they are translucent.

Slice the jalapeno and add.

Cook the corn until bright and yellow. Slice the corn. Add the strained black beans and corn to the pan. Cook for 5 minutes.

Add the pasta and Good Foods Queso and toss. Serve and enjoy!