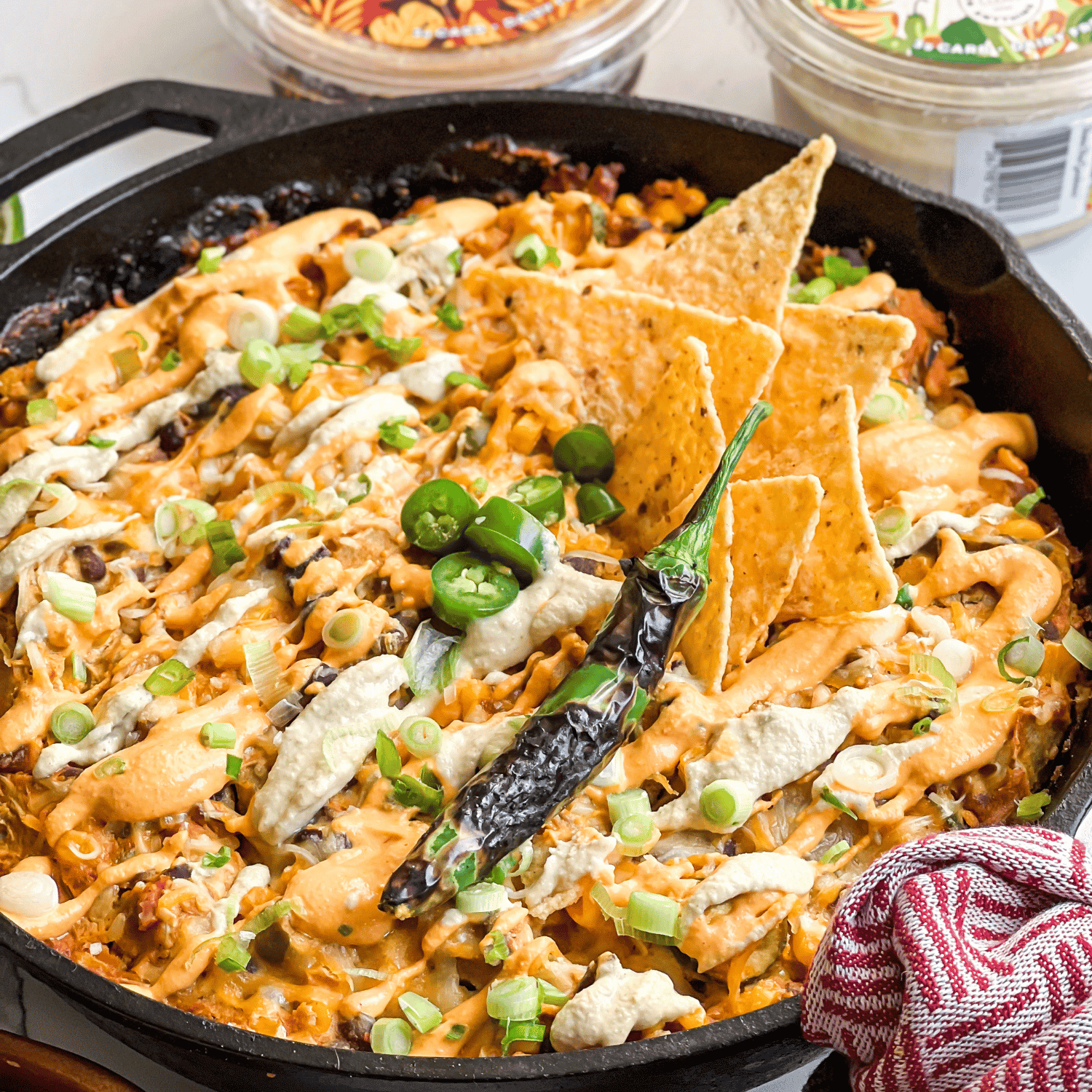 Vegan Skillet Chik'n Con Queso
This delicious leveled up queso dip is perfect for fall! Try this vegan queso dip made with Good Foods Quesos that our friend @naturallyzuzu made for us!
Ingredients:
2 tbsps of olive oil
1 15oz can green unsweetened jackfruit. Water drained, shredded with fork and pat dried
1 red onion diced
1 red bell pepper diced
1 cup of salsa (restaurant style)
1 cup of frozen of fresh corn
1 jalapeño seeded and diced
1 can of green chilies
1/2 cup vegan shredded cheddar cheese or traditional cheddar of not vegan
Handful of cilantro or green onions for garnish (optional)
Instructions:
Slice the tomatoes and arrange them on the large salad plate.
In a large cast iron pan, over a medium night heat, sauté diced onions and jackfruit until onions are transparent.
Add the bell peppers and sauté for about 5 min.
Then add the salsa, frozen corn, green chilies followed by both Good Foods Queso dips.
Carefully stir everything together until all well combined.
Add the shredded cheese and bake the skillet at 380F oven for 20 min or until the cheese is melted and the Queso is bubbling.
Remove the skillet from the oven, garnish it with fresh chopped cilantro or green onions and serve with tortilla chips or tostadas.
Enjoy!
Check out more of Zuliya's recipe here!